A friend of mine from college just recently took a certification class to become a Booty Barre instructor. Along with the weekend long course, she has to instruct a few "practice" classes to work on her directing, timing and just overall technique for teaching. All in all, Julie getting certified helped me out with testing out a Barre class!


[source]
This past Sunday, Julie held a class for another one of our friends and me at the Under Armour Combine Training Center where she works. Prior to class, I was a bit nervous because I have heard about how intense barre workouts can be and I wasn't sure how my legs were going to hold up. I do a lot of running and yoga but I knew activating different muscles that aren't used regularly for those activities could end up being not pretty.
Julie began class with a warm up session that involved a variety of ballet positions and moves (first position, second position, plies) along with some yoga-type stretches. Once our muscles were ready, we picked up hand weights and went right into an arm portion of the class. Different arm, shoulder and back moves were completed at different tempos to really make you feel the burn! The small pulses really hand it to you!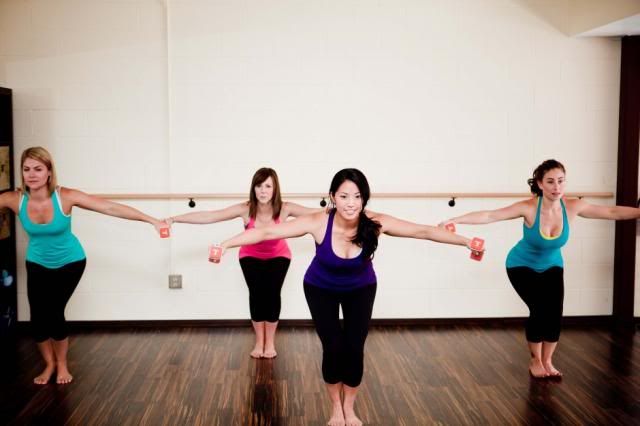 [source]
After the arm portion, we moved onto actual work at the barre. This involved a lot of plies, squats, hip extensions and kicks all with those same small pulses and varied tempos and some while squeezing tight to a ball with out legs. For some parts here my legs were literally shaking so badly, that I wasn't sure I was going to be able to make it through the sets! The easy fix for that though was to lessen the move by simply dropping your heels to the floor instead of performing all of the moves on your ballet toes – woah!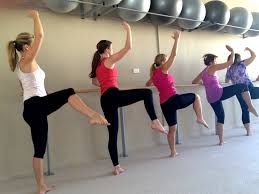 [source]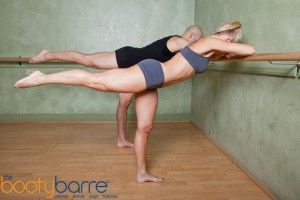 [source]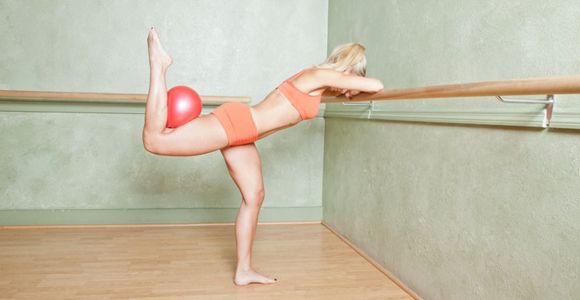 [source]
At the end of the barre work, Julie directed us through "cardio blasts" at both the barre and in the center of the room. Planks with knee tucks, bunny hops, etc. were all included and had me sweating! Lastly, we grabbed our mats and used the bar above our heads for an ab portion of the class before doing some more yoga stretches for our cool down.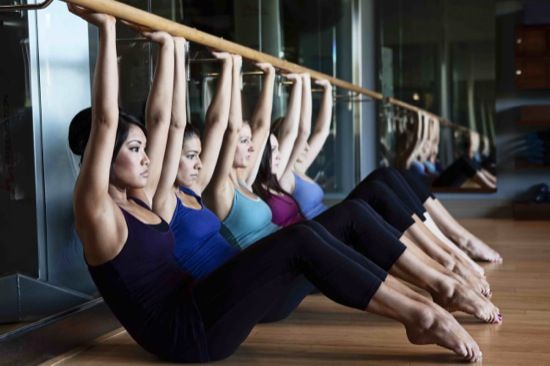 [source]
Overall the class was a great mix of a bit of yoga, cardio, strength, dance and core and I definitely felt the workout. The next day my butt and arms were still feeling the workout with a little burn in areas of my thighs as well (although not as much as I expected from my legs – I guess they are in better all-around shape than I thought!). I'm glad I was able to experience a barre class without having to head into an intimidating studio for my first attempt and definitely see more barre action in my future.
Question:
Have you tried a Barre workout? Thoughts?
{ 0 comments }