Today's gift for a runner is geared toward those runners who don't just casually run on their own as a workout but for those runners that participate in races.
A lot of times those race medals that you get after crossing the finish line happen to end up in random drawers or sitting on in non viewable place on a shelf in a runner's house. Either of these cases really is a shame because after a runner works so hard to earn that medal, they should have a great place to display it and show off their accomplishment.
Here enters today's gift.
Gift #9: Race Medal Display

(click photo for source)
Allied Medal Displays offers a wide variety of medal displays that range between $40.00 and $50.00 for pre-made designs and between $60.00 and $80.00 for customizable displays.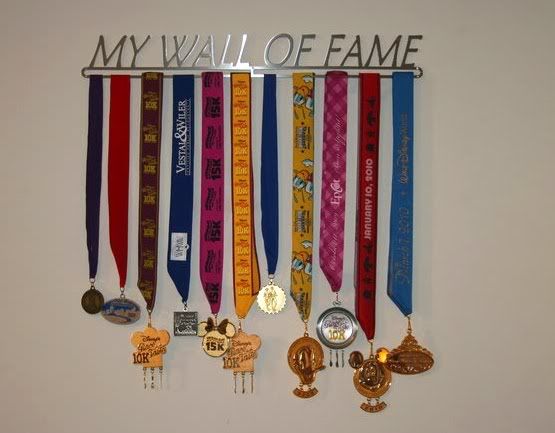 (click photo for source)
Another option is a DIY idea which I actually came up with myself to display not only my medals but also a picture from each race as well.
For the how-to, see my fourth post in my DIY series.
Any race runner should be proud to show off those medals of accomplishment!!