Last Sunday, October 13th, marked 40 years of marriage for my mom and dad (does that blow 72 days out of the water, or what?!) It's amazing to see a marriage that has lasted so long these days and I am thankful for the example they have set for our family and for the marriages of both Brian and myself and my sister and her Brian.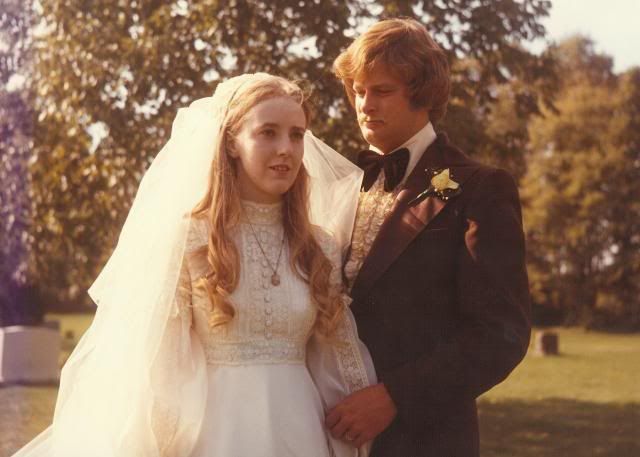 We celebrated with a wonderful dinner at a local restaurant, Linwoods (if you are looking for fine dining in the Owings Mills, MD area – check it out!), and were joined by one of my aunts and my parents' best friends – who were married three weeks before them, also 40 years ago. We all had a fabulous dinner and just enjoyed time together to end the weekend.
In addition to celebrating that weekend, this week the family has an additional 5-day party planned – in Marco Island, Florida! Since 2013 brings 40 years of marriage for my parents, five years for my sister and BIL and one for Brian and me, we planned a family trip to thoroughly celebrate the milestones! Today we head to sunshine and beach time – life is good, my friends.
In the meantime, while I'm waiting to share all the fun from Marco Island, here's what Brian and I gifted my parents for their anniversary presents.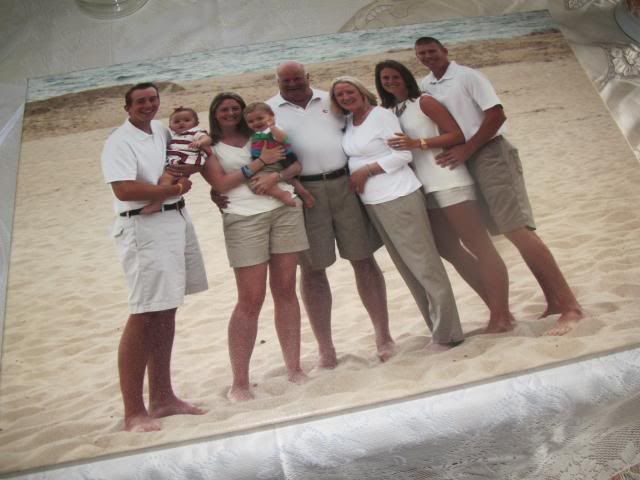 We loved how these family photos from our time in OCMD this summer turned out and had one printed on canvas for our condo at the beach (Living Social always has deals for canvas prints from Fabness). We've never been the "family photos on the beach" kind of group but once those little grandkids came into the picture, things changed! And I think this is the perfect addition to our family condo.
And for my parents home…
I dug through my parents' wedding albums for my favorite photo of them on their wedding day, selected a favorite of Brian and me from last November and collected a favorite of my sister's before combining them all in a multiple image frame. I think both my mom and my dad teared up upon opening this and finding all three happy couples on their wedding days together.
So, if you are looking for ideas for parents' anniversary presents – consider these!