I had the worst headache yesterday afternoon after a trip to the dentist, which I am crediting to not the most gentle dental hygienist in the world and last night's baseball game didn't do much to help the pain either. As if Ibanez's first, game-tying homerun wasn't enough, his game winning one in the bottom of the 12th made Baltimore fans cringe a little deeper. Cringe a little deeper and take down that final gulp of Natty Boh before hitting the sack, hopeful that Baltimore would once again defy the odds tonight in game #4. Something the Orioles have been good for all season.
We can't be too down and out though, someone was coming out of last night's game with the series lead so now we just have to even it back at two games a piece. Piece of cake. Oh and Girardi, that was a solid move pinch hitting for Rodriguez in the 9th. I have to give credit where credit it due. Solid move but Buck still wins manager of the year.
Workout
It's taper time for next weekend's races so this morning's workout was an easy 3 mile outdoor run. Brrrr! It was a chilly one out there today!
Breakfast
After my cold run, I knew I wanted something warm for breakfast and what fits the bill better than a nice stack of pancakes?!
I used Kodiak Cake mix and added Vanilla Chocolate Chunk Chobani in with the mix and water.
I love the different consistency that Greek yogurt gives to pancakes and I loved the chocolate chunks dispersed throughout this batch even more.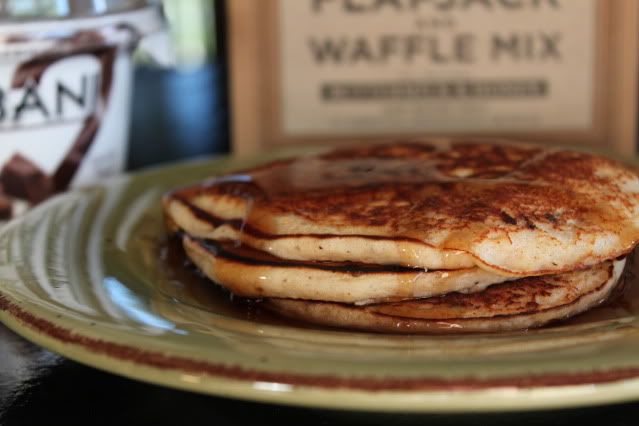 Fluffy on the outside but dense and delicious on the inside.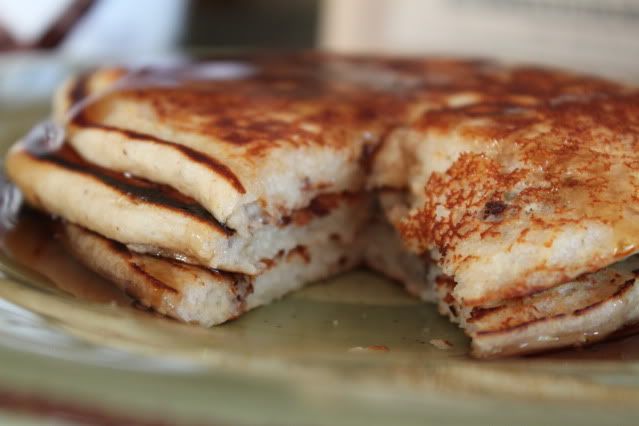 Off to meet with the priest who is presiding over our wedding ceremony in 23 DAYS!! Ekkkk!
Question:
Orioles fans – did you wait out the end of the last night's game?
What is your favorite way to make pancakes?