Lunch
Before heading out on our history adventure this afternoon, Brian took me to his favorite BBQ place here in Round Rock – Rudy's.
He loves to eat here whenever his team is playing the Express and had talked it up to me long before I even planned to visit Round Rock with him on this road trip. Inside, the set up looks like an authentic BBQ joint.
You can grab drinks and side items on your way to the counter.
And then order you hot sides and meat of choice at the register.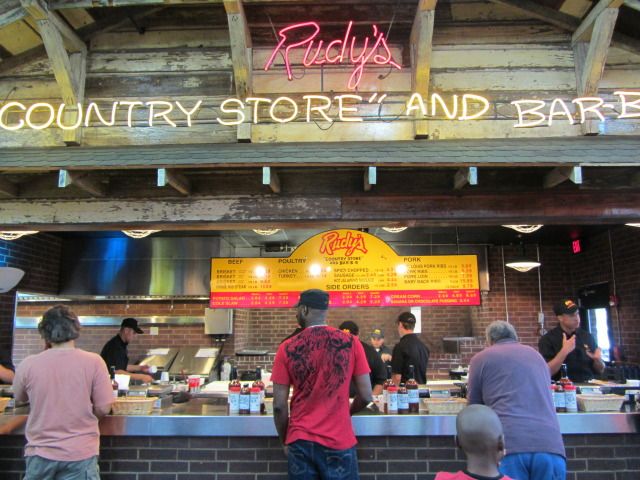 Your sliced to order meat is served in a black plastic crate with additional wax paper as your plates and some slices of bread thrown on top.
Grab your utensils and take a seat at the picnic tables lined throughout the place.
We spread out our meat, new potatoes and baked beans and got ready to go to town.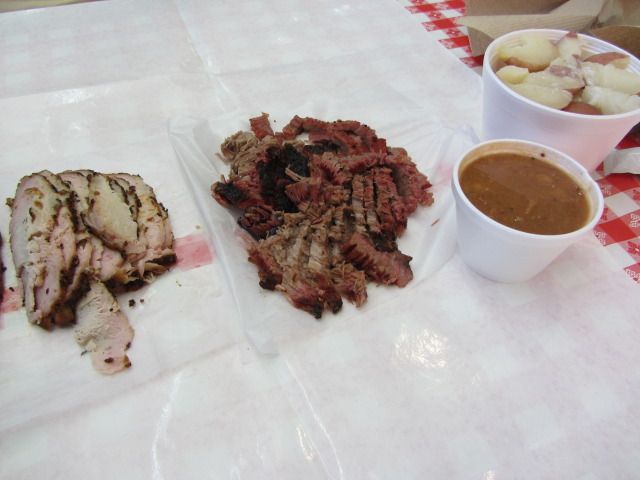 I put a little of everything on my "plate" and dug in.
I couldn't decide it I liked the brisket or the pork better – both were so tender and literally melted in your mouth.
The BBQ sauce itself was also delicious. I'm pretty picky about sauces so as soon as we discovered that I liked it, I suggested picking up some bottles to take home with us!
Good thing they have a wall of it available for purchase.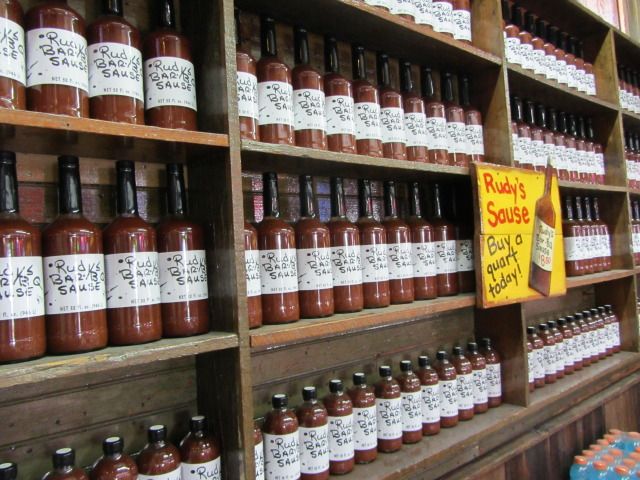 I definitely understand now what the hype about Rudy's is!
Oh, we will for sure be coming back if we are even in this neck of Texas again!
Historic Round Rock
I wouldn't necessarily call myself a history buff but different historical things really intrigue me and I love to visit places that have stories behind and places that are still well rooted in their past – specifically buildings and artifacts from way back in the day are still present. I wasn't aware that Round Rock has a fun little history until turning on the road "Sam Bass Lane" prompted a google search.
Maybe it was the fact that my soon-to-be last name was the last name of the individual the road was named after or perhaps it was the historical marker I passed as I drove on the road but regardless, I googled "Sam Bass" and "Round Rock history" and got the full story.
Once I learned about Sam Bass and his bandit gang, I wanted to actually see the historic part of Round Rock where the "Robin Hood on a Fast Horse" was caught up in the Round Rock Shootout. So, in order to satisfy my peaked curiosity, Brian and I made a pass through historic downtown today.
I loved seeing all of the old-time buildings still standing in their original set up and reading about what each building housed back in the early days of Round Rock.
Check out these prices – $0.40 for sacked oats!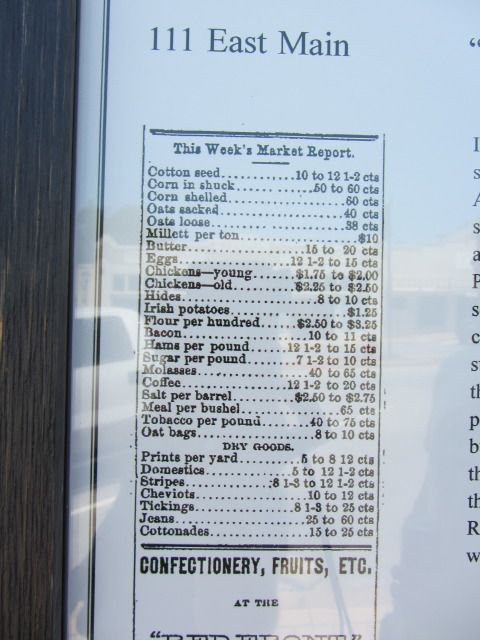 General Stores, Broom Factories, Hardware Stores, Barber Shops…
After our stroll down Main Street, we headed to the Round Rock Cemetery to see where Sam Bass is buried.
It was so strange being in such an old cemetery and a bit eerie as well. However, I couldn't get over the ornate details on some of the headstones and the lack of on others.
Some were hand-carved and really caught my attention.
Even Sam Bass' original headstone was still in its place but a newer one made of granite now stands in front of it.
Apparently, over the years, people would chip away pieces of the original headstone to take as keepsakes. Not my idea of a souvenir but to each their own, I guess!
Directly next to Bass' grave site is a portion of the cemetery dedicated to slave burial.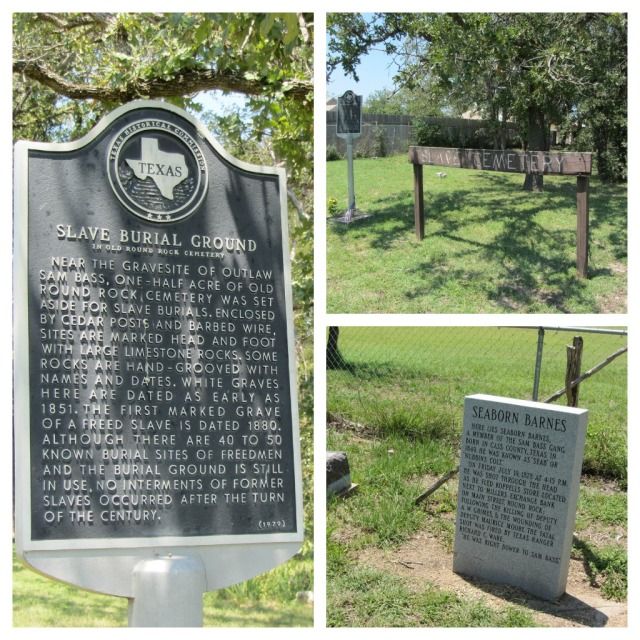 Some freed, some still slaves when they passed.
So now, I can leave Round Rock with a little random history embedded in my brain!  Who knows, maybe it's history that features way-back ancestors of my soon-to-be in-laws too!
Question:
Do historic events and places intrigue you?
What is your favorite Texas BBQ?