Whelp, that just plain sucked. As soon as the Ravens game was over I felt like I got punched in the gut. Hard. Really hard. If I felt that badly, I can only imagine how badly the punch to Billy Cundiff's gut felt. That's a tough burden that the Ravens' kicker is carrying on his shoulders tonight.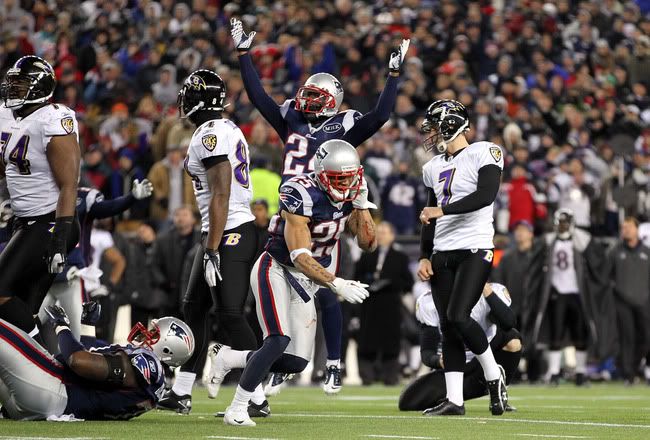 (click image for source)
As if feeling like you let your whole team down isn't bad enough, imagine letting down a player like Ray Lewis. That man lives and breathes Ravens football. He plays his heart out, leaves everything on the field, every time he steps on it and is the physical, mental and emotional leader of his team. It would have been nice to see him get to another Superbowl. Along with seeing a bunch of other guys get there that really deserved the spotlight. Let's just hope there is a next year for him…and for my boy Ed Reed.
Lunch & Dinner
While watching the game and hanging out with my parents, I started the late afternoon battle off with a huge salad topped with blue cheese, craisins and walnuts.
And snacked on some buffalo chicken dip, because what is watching football without some football food??
After the devastating loss, we found some consolation with the comfort of chili, cornbread and the nice warm fire.
Even Telli needed some time to burn his sorrows next to the fire too!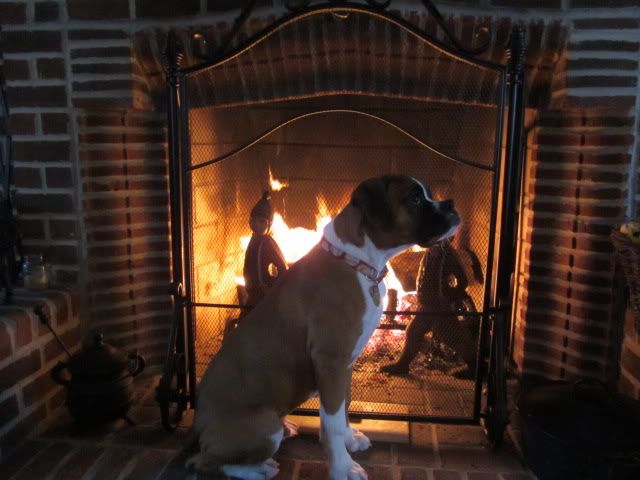 Hopefully the Ravens are finding some consolation in each other and the support of their teammates tonight. It was a well fought battle but unfortunately the wounds are probably still too new, too sore and too open for them to see that just yet. I'm sure they will with time though. Everything seems a little easier with time.
Question:
What did you think of the Ravens/Patriots game? Were you on the edge of your seat?
Who do you want to win the Superbowl now? I'm torn with who I want to win this NFC Championship game right now. I'm not a fan of the Giants at all but I think they have the better shot at beating the Patriots in the big game. And with how my gut feels right now, I don't think it could take a Patriots Superbowl this season…