Before I get to sharing workout two of my new split-routine workout system, let me share a little more love for Chobani. I know I just raved about their Chobani Bite yogurt but now I have one more thing to compliment them for – their Key Lime Crumble.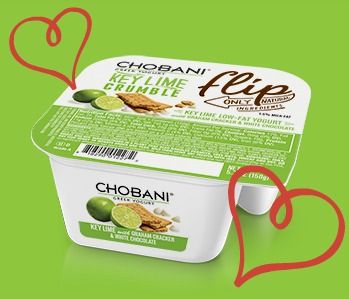 (click image for original source)
Ever since I posted about using the Chobani Bites to make protein pancakes, I have had one each morning for breakfast. I had been rotating flavors that were stocked in my fridge and planned perfectly so I had just enough for breakfast every morning until we leave for Florida on Thursday.
When I reached for the caramel with pineapple bite this morning, I stuttered for a second and instead reached for the Key Lime Crumble that was sitting next to it. Usually the flip versions of Chobani's yogurts are saved for dessert, especially the Key Lime, but today I wanted to give it a chance in my breakfast. And booooy was it the star! The pieces of graham cracker and white chocolate chips mixed in with my pancake were superb! It took my Greek yogurt pancake mornings to a whole new level. Loveeee!
Workout
I'll let you in on a little secret of mine – for the past year or so, I haven't done any heavy lifting during my strength training. I kept all of my resistance low since I wasn't necessarily focusing on one muscle group at a time. For example, I was mixing squats with presses and curls with lunges. I didn't want to be overworking my muscles so I kept the resistance light.
However, with this new workout routine I am introducing, each muscle group is targeted with its own exercises and I have been upping the size of my weights and yikessss my muscles are feeeeeeling it. I'm not even a half day removed from today's workout and my shoulders are already letting me know that they were seriously worked today…and I love it! Am I the only weird one out there that actually is excited about feeling the burn?!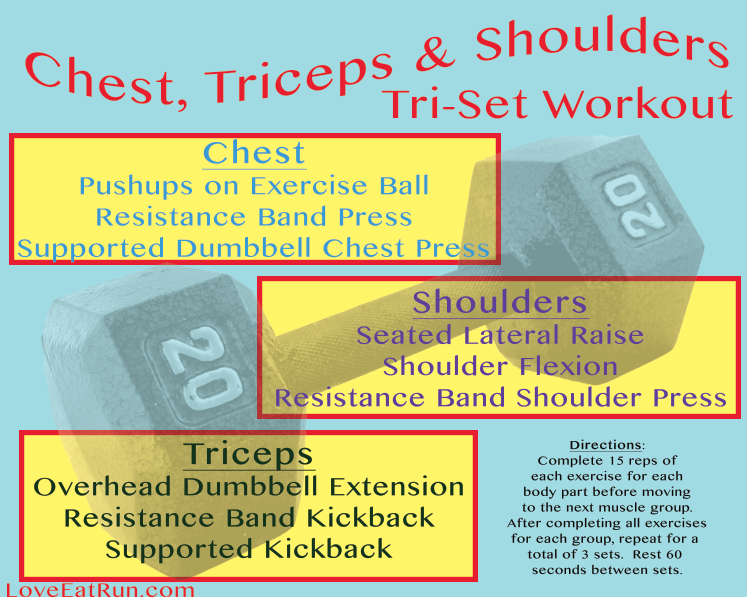 Pair this with yesterday's workout and what is still to come tomorrow for an awesome split-routine system!