Why do I keep thinking that today is Friday?!
Maybe its just because I'm THAT excited for it to be Friday since I get to finally see Brian again??
Regardless, I think I have been a day ahead all week!
Workout
I spent my walk to the gym this morning debating what I wanted to do for my workout.
Days when I don't already have it in my head as to what I'm going to do when I get to the gym normally don't turn out pretty.
I usually jump around from equipment to equipment, pretty much half-butting it.
Luckily today as soon as I stepped on the treadmill, I committed myself to three easy miles.
I finished them in 26:58 and then headed off to do some mat work.
My mat work routine ended up looking very similar this mat workout that I did last week.
I rounded out the morning with some serious stretching and then headed home!
Lately both of my achilles have been super tight so I'm trying to pay special attention to stretching and rolling my lower legs and feet to try to loosen them up.
It's been so bad that when I step out of bed in the morning I have to basically tiptoe or I feel like my achilles are just going to rip.
Not good.
I'm hoping that tomorrow night Brian can work on them and rip my legs to shreds fix the problem.
Breakfast
I had two Kashi frozen waffles left in the freezer so I got a little creative with them for breakfast this morning.
Waffle French Toast?
Don't mind if I do!
I toasted both waffles and then dipped each into egg beaters mixed with a splash of vanilla and a sprinkle of cinnamon.
I cooked them through on each side on a sprayed, pre-heated griddle pan on the stovetop before plating them and getting to work on selecting toppings.
Uncle Sam Honey Almond cereal and chia seeds were the winners.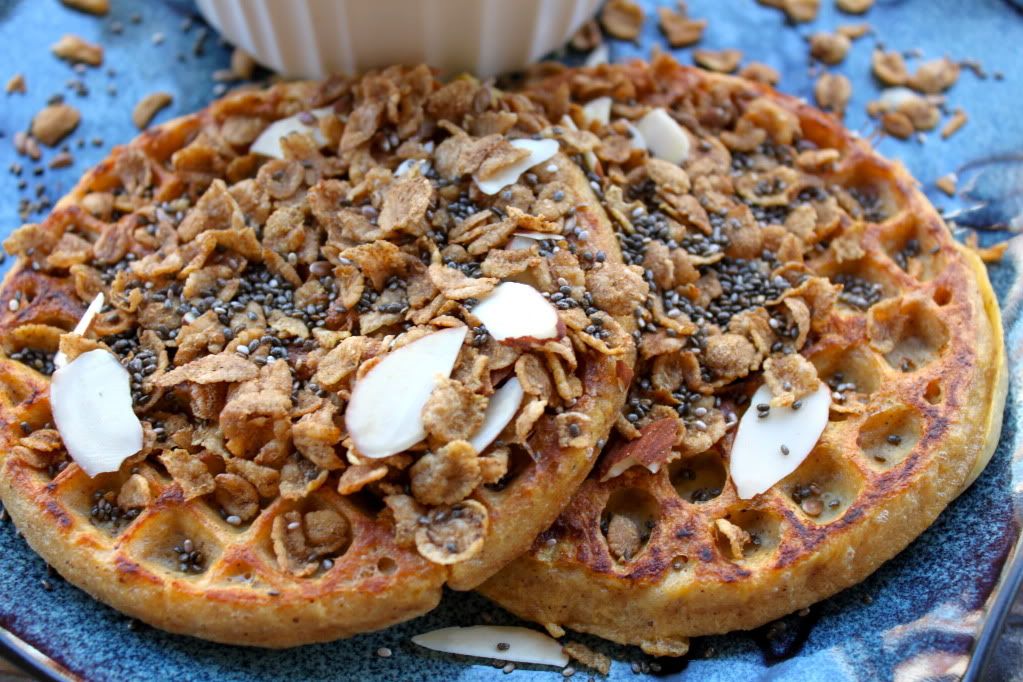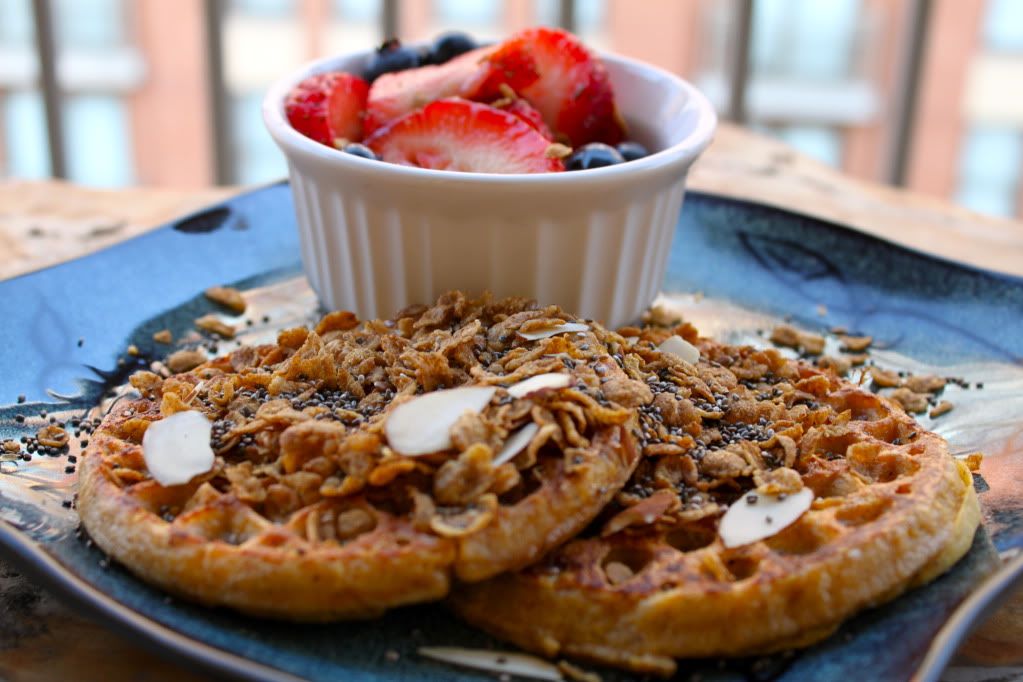 And obviously, syrup followed closely behind.  Given, right?!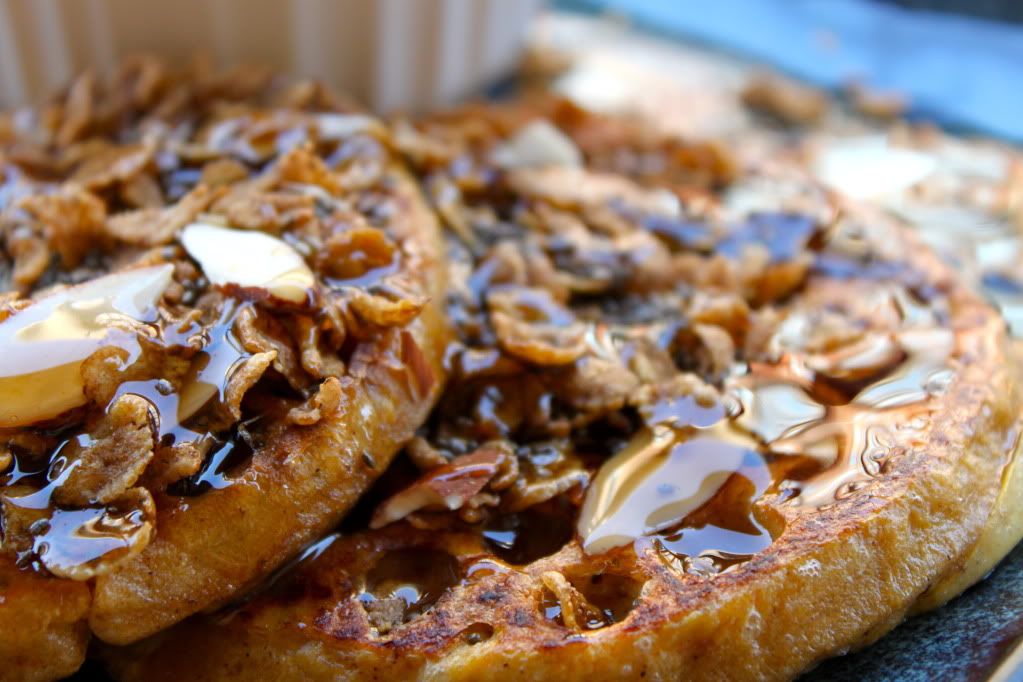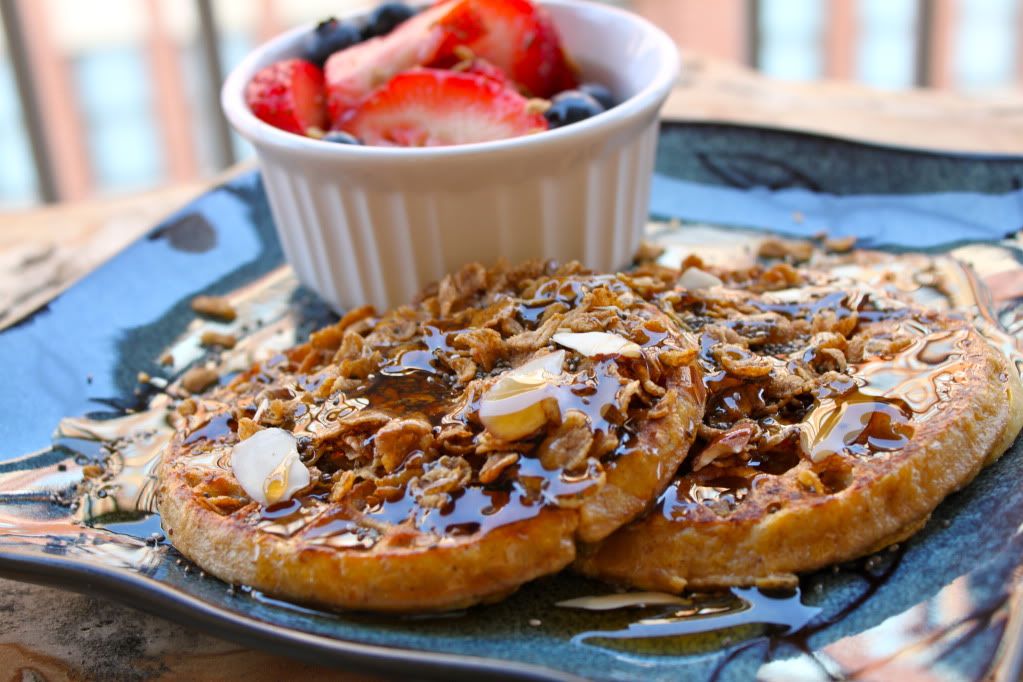 I also enjoyed some strawberries and blueberries that started as a side dish but ultimately ended up being dumped on top as well.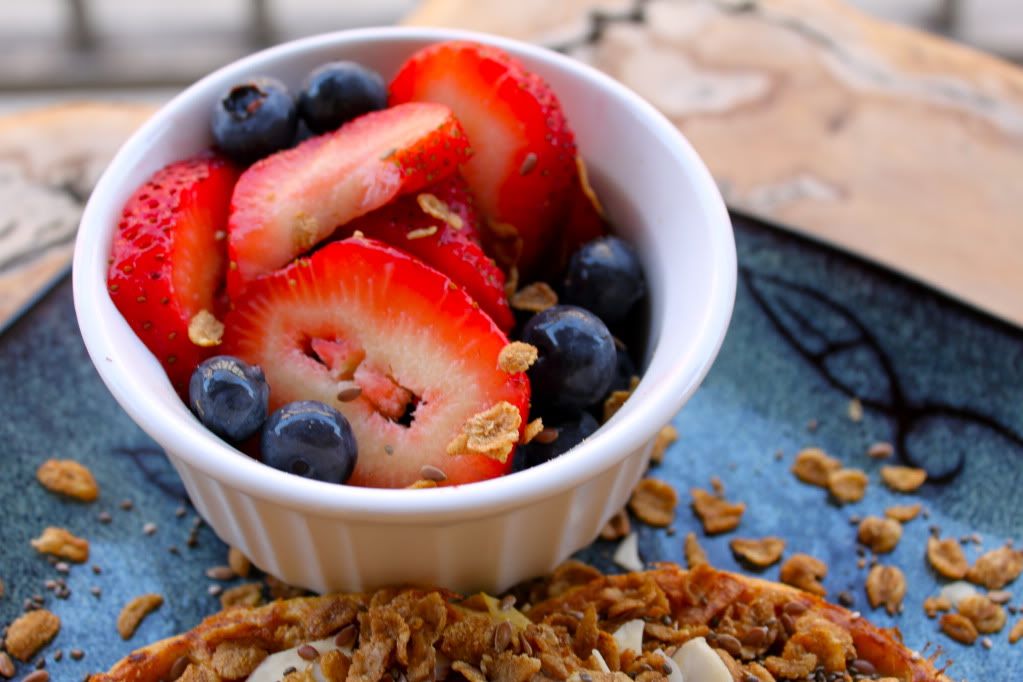 Questions
Do you have your workout set before heading to the gym or do you just wing in? I usually always have my mind set on what I am going to accomplish at the gym before I get there. Like I said before, if I don't – it can end up very unproductive!
Any suggestions for stretches to loosen up my ankles and feet?!  So far I have been using THE Stick to roll out my lower legs on the sides – pretty much directly below my calf muscle (its soooo painful) and have also been using a foot massager to roll the bottoms and sides of my feet.