On Monday morning, Brian and I made the trip to Alabama for our Christmas visit with his family so for the past two days we have enjoying time with his parents along with life in the South. Included in that is outdoor workouts allowing for no long sleeves, long pants or other extra warm gear.
It feels like spring down here to me and its December 19th – crazy!
Also included in trips to Alabama for me is visits with some of my family's oldest friends. Ironically enough, a family that my family has known pretty much forever lives in the same city as Brian's parents, so being able to get a visit in with them last night was an extra bonus to our stay.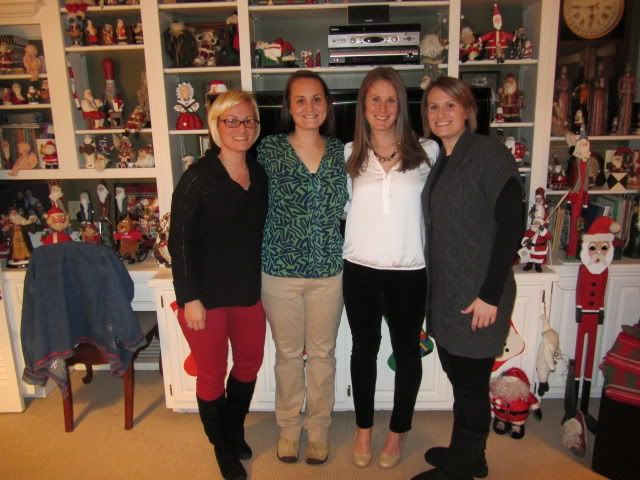 When Brian and I first starting dating and I learned where he was from, I couldn't believe that it happened to be one of the two cities in Alabama that I had visited plenty of times as a child. It's almost as if one way or another, it was meant to be!
Breakfast
Breakfast this morning was an English muffin topped with peanut butter, half of a banana and a slice of pumpkin bread – that's considered breakfast, not dessert, right?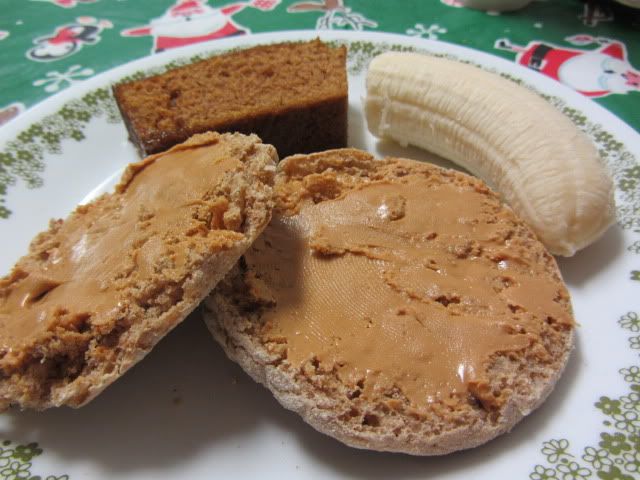 Ultimately the banana ended up on the English muffin – shocker.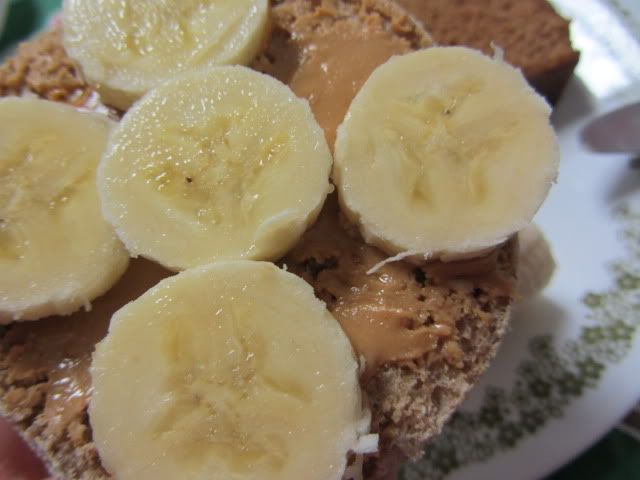 We are off to add another stop to our Holiday trip for the day to spend time with Brian's brother in Atlanta! I love the hustle and bustle of this time of year!