Over the past few months, I've been dropping some hints here and there that point to what today's party is all about. Back in Korea, I often had long skype sessions with my sister to catch up on all of the details of what was new in her life and then I mentioned anticipating some big news that was coming from home. Just last week, when I got home from Ocean City, I posted a picture of my sister on the beach in a bathing suit and quite a belly and then yesterday I gave a birthday shout out to my big sister and spent the day getting ready for a party honoring her today but that wasn't for her 32nd birthday.
Some people hit the nail on the head and knew exactly what was stirring for my sister and brother-in-law and if you guessed that they are pregnant then you nailed it as well!
Yes, that's right – I'm going to be an aunt – TIMES TWO!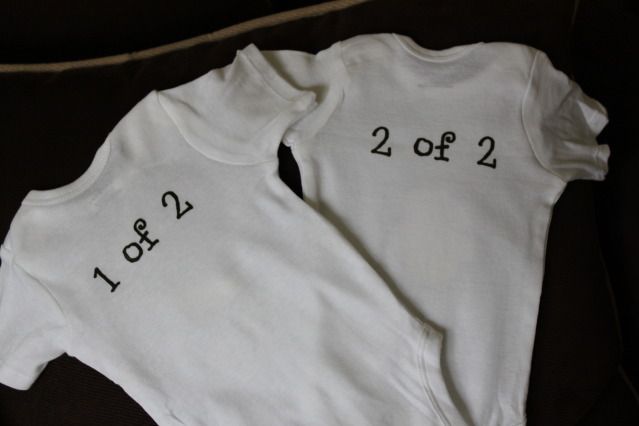 Come the end of September, I'll have a little niece and a little nephew to spoil! Oh wait, I've already begun the spoiling and they aren't even here yet!
Today we are throwing a baby shower for Katie at my parents house and I spent last night doing a little arts and crafts to make into usable, practicable decorations.  My mom and I purchased some plain onesies, hats and bibs along with iron on decals to decorate them.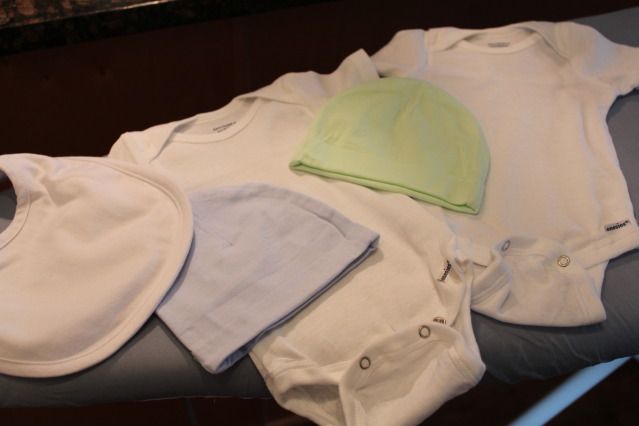 By the time I was finished with all of the plain baby gear, it was beyond adorable and ready to be made into to decorations for today's shower!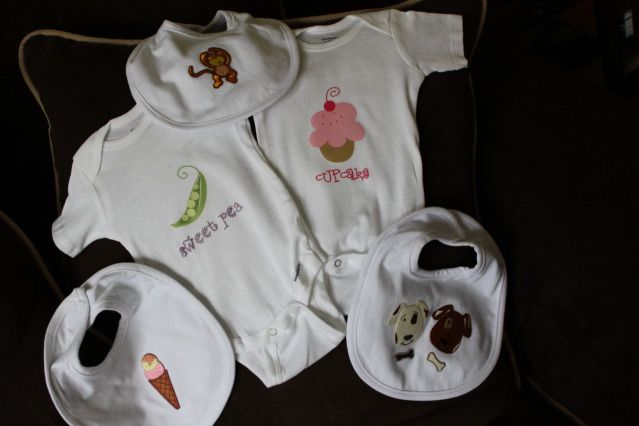 And even better, I can't wait to see it on the little ones in a few months!!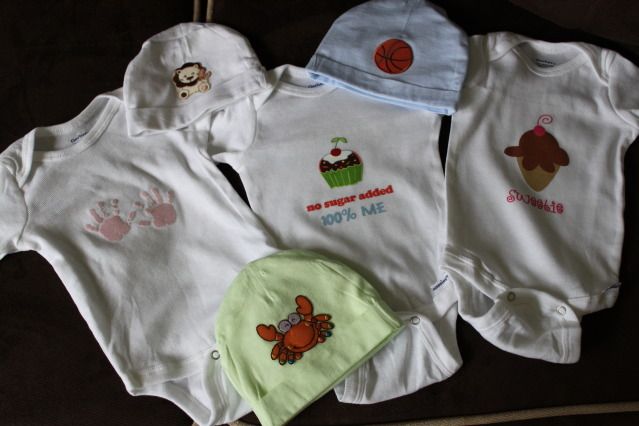 I'm off to celebrate my sister and Baby A and Baby B but will be back with plenty of bump pictures and some of the finished decorations as well!
Question:
Are you an aunt or uncle?