If you have been following LoveEatRun for at least a few months now, you know that back in January, Brian signed a contract with a professional baseball team in Daejeon, Korea. Together we made the decision that I would quit my job and make the move around the world with him. He started his Korean career off with spring training in Arizona that continued in Japan and then made his way to South Korea where I met him here in Daejeon.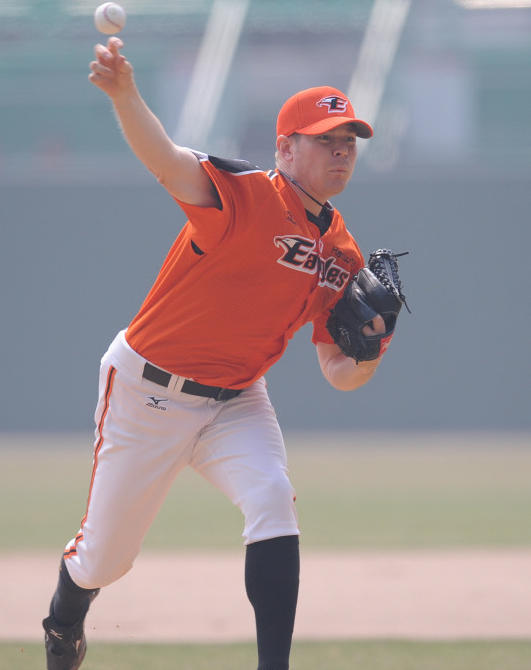 (click image for source)
Unfortunately, the season did not start off on a good note for him and after a bad start in his first outing, he was sent to the minor leagues to get acclimated to Asian baseball. Throughout his stint with the minor leagues, he started 4 games, threw 27 innings and had a win/loss record of 2-1 with one no decision.

(click image for source)
After over a month of playing in the minor leagues, with no other big league chance, the Eagles decided yesterday to release him. We are currently waiting out the seven day waiver timeline (in which another Korean team has the opportunity to claim him) before closing this chapter of our baseball life and heading back home to our family and friends.

(click image for source)
When a professional sport is your career, you always know that situations can change in the blink of an eye. A designation, a release, a trade, an injury…it only takes one instant decision and you could be on a new path in your career.

(click image for source)
We are thankful for the opportunity that we were given for Brian to play baseball here in Korea and we are walking away from these few months with a life experience not many others can say they had and for that we will always be grateful.  We had some ups and downs while here in Korea but met some great people along the way that we will always remember.
We are looking forward to the next chapter in our life and are hopeful that this crazy game of baseball that we call life still has more in store for us ahead.