Before getting to lunch today, I have two things for you to check out in the Healthy Living Blogging Community…
1. Everyone go wish Julie at PBFingers a HUGE, "congratulations" on her big announcement this morning!
PBFingers was one of the very first healthy living blogs that I followed and Julie was a huge inspiration to me when I was beginning to toss around the idea of starting my own blog so I'm so happy for her to be taking such a big step in her blogging career.
This is such an exciting time for her and I know that she will be uber successful in this next chapter of her career!!
2. If you haven't already seen Caitlin's post about her extraordinary neighbor and the current hurdle life just laid in her path, please go check it out and then consider donating to her cause.
I can't imagine being in her shoes and I know that I would be so appreciative of this kindness from strangers.  I'm sure that any amount that we can offer to her and her family now will not go unappreciated either.  Just because she may be a stranger to us doesn't mean that she is not a mother, wife, friend, daughter or sister to others.
One thing I have learned in my little time in the blogging community thus far is that everyone really cares and supports each other.  That's why I knew I had to pass this story on…remember, every little bit helps!
************************
I feel like sharing my lunch after all of that is just plain blahh but that's what I do here so instead of straying from the norm, here it is.
Lunch
I used the rest of yesterday's chicken salad, mixed greens and a sandwich thin for today's lunch.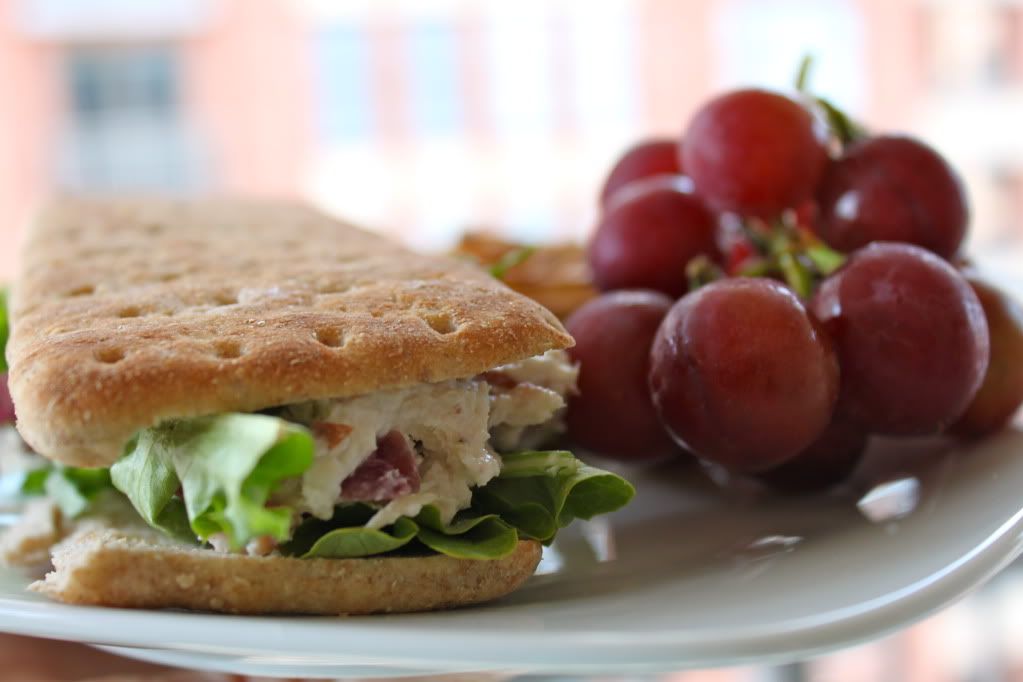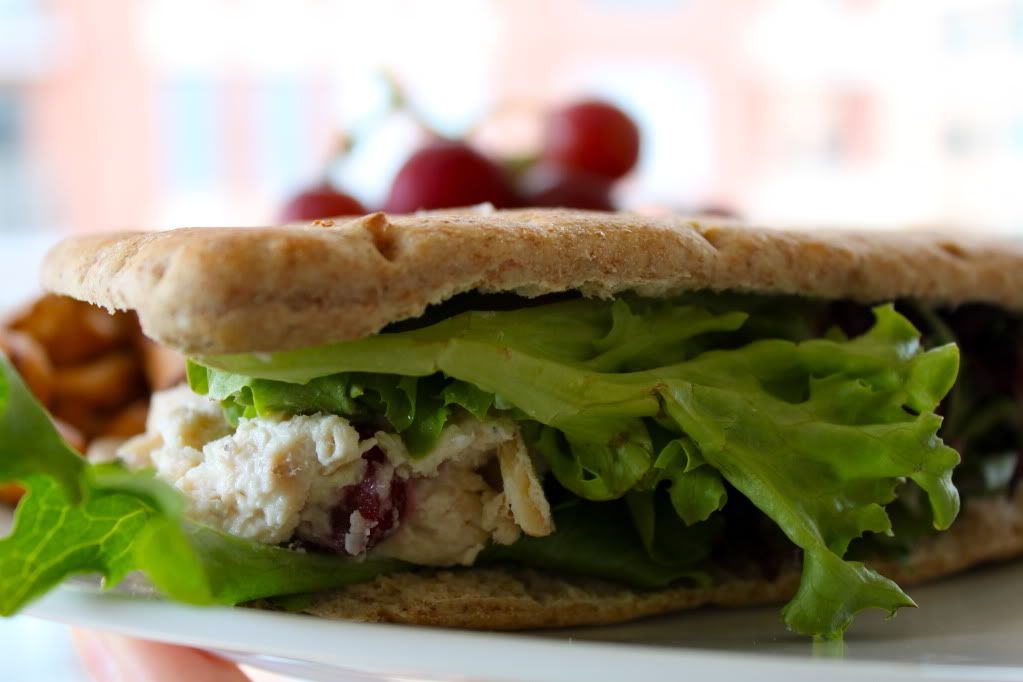 On the side, I enjoyed some grapes and cheddar and garlic pretzel nibs.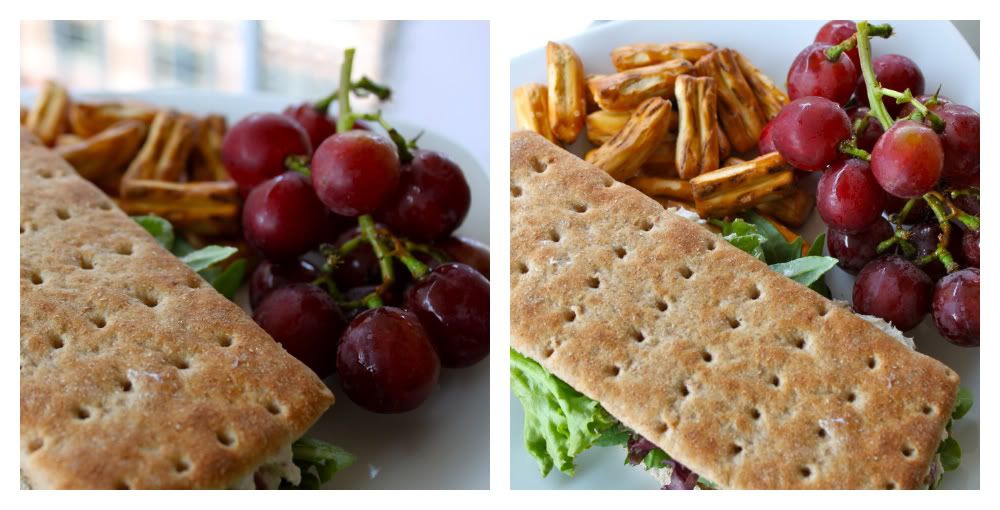 And that, my friends, was today's mid-day meal.
I'm finally getting to the movies tonight to see Hangover 2 with a group of friends.  Not to mention dinner at Panera and a little LOFT shopping beforehand…wooohooo!!  I'm excited
Questions
If you aren't already blogging as your career, would you like to make the switch?  I would ultimately LOVE for my career to be based around my blog, however, the fact that it is currently only a hobby doesn't bother me at all.  I have such a passion for it and love sharing my workouts, food and daily life with all of you that it doesn't matter what I'm doing it for besides the fact that I have found something that I constantly enjoy doing!
Have you seen Hangover 2?  Thoughts?  I'm so excited to see it tonight!  I looooved the first one and probably watching it 100,000 times last year (and that's only counting during the huge snow storm when it was pretty much on repeat in my house)!  I hope I don't get let down tonight, although just looking at Alan makes me laugh!!