After our first afternoon in Vegas, last night Brian and I had dinner at Aureole, a wine bar in Mandalay Bay. When you first enter the restaurant, you walk down a staircase that wraps around a glass tower that is one huge wine rack.
**Excuse the sub-par iPhone pictures pleasseeee**
Throughout the night, you see different wine girls propelling up inside of the glass case to get different bottles of wine for dinner guests.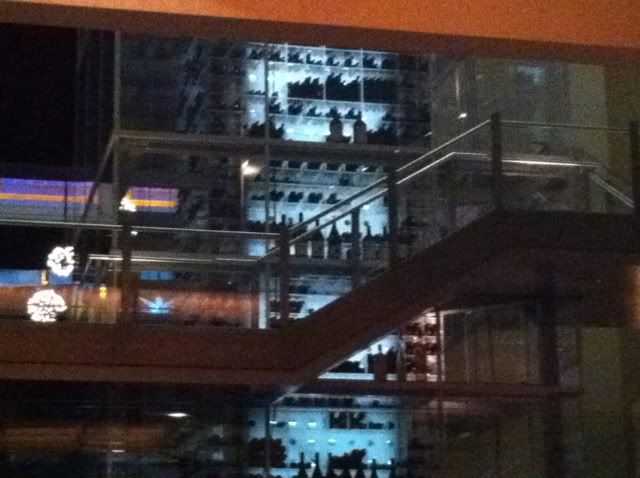 The wine list is quite extensive and the list of thousands of wines that are available per night is brought to you to review in electronic form. Their wine list is presented to you on an electronic pad that you can browse through using a stylist pen. You can narrow your choices to review by selecting different types of wine based on blend, location, etc.
Pretty cool!
Every item we ordered off of the food menu was delicious.
A lobster bisque with gnocchi (unpictured)
Seared Scallops.
Corn and Bacon Succotash.
Striped Bass.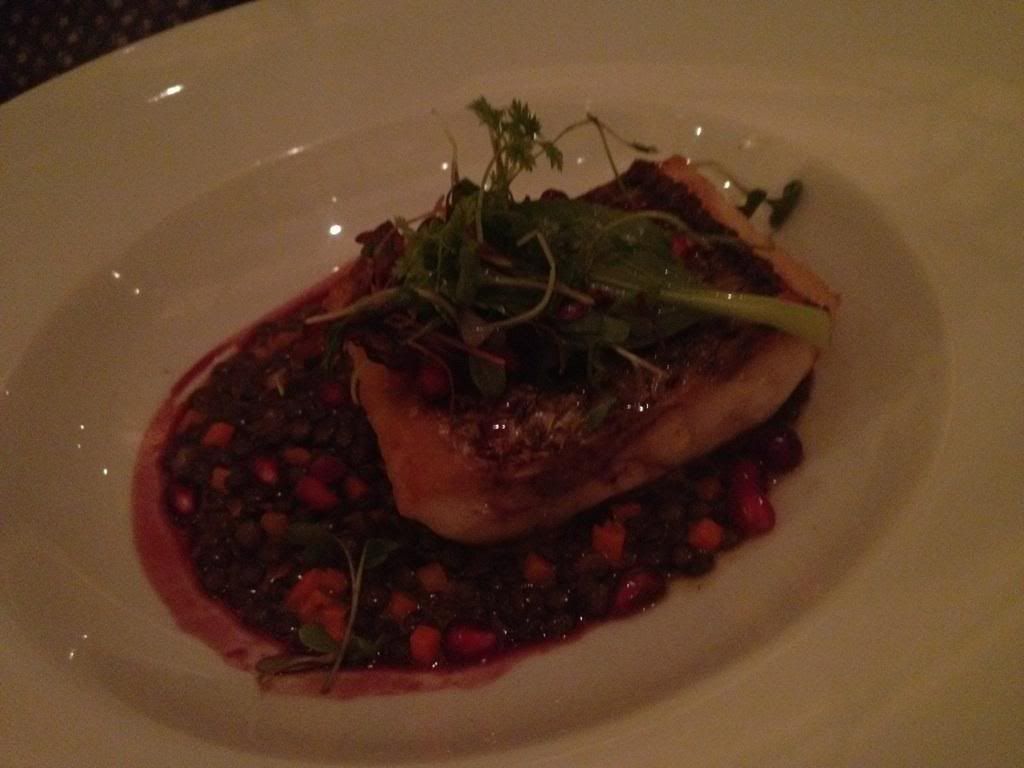 Complimentary dessert cookies.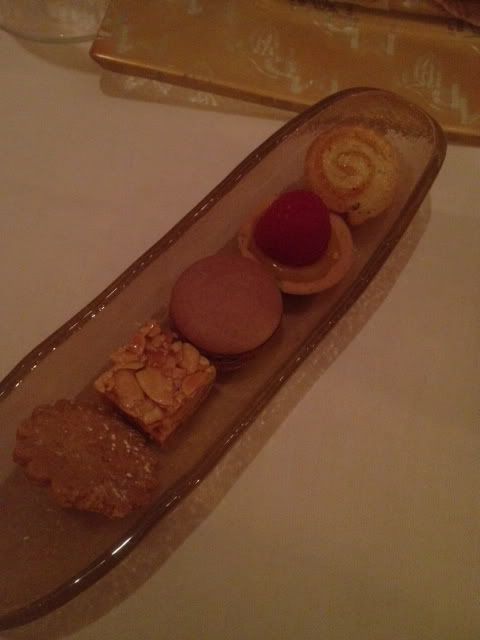 And of course the "Taste of Pumpkin" dessert tray.
Definitely a dinner worth two thumbs up!
After dinner we ventured into Red Square, a Russian restaurant for a drink. Brian ordered a vodka flight of different vodkas from "the homeland". Basically four different shots of vodka to sip on.
Better him than me!!
Time to get ready for a Team Challenge meeting and then more exploring Vegas with Jen and Matt!! Dinner at a steakhouse and "O" at the Bellagio tonight – yay!!!