Last night I went with my sister and brother-in-law to pick up some baby things from an old coworker of mine. He and his wife have twins that are now beyond the baby, infant and toddler stages and offered to give Katie and Brian some extra necessities.
By the time we packed everything up and left their house, my car was a total baby mobile.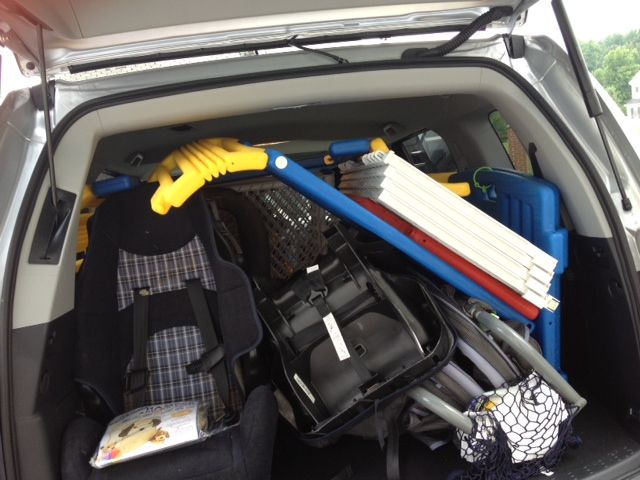 We were lucky to even have one seat open in the back for Brian!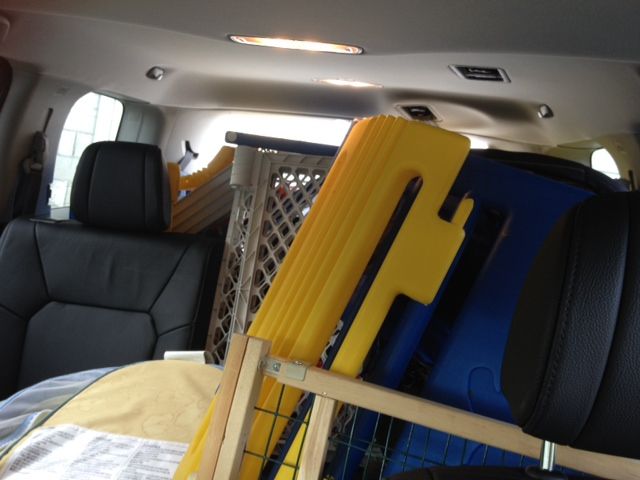 Let's hope its not that jam-packed for the drive to OKC tomorrow!!
Workout
I hit the treadmill this morning for a quick 5-4-3-2-1 workout for a 3.6 mile run in 30 minutes. My legs are sore from my 55 workout the other day so it was nice to stretch them out with some long strides during my run.
Stiff legs + 21 hours in the car starting tomorrow = not an ideal combo!!
Breakfast
Post workout I needed a quick breakfast to get my day of laundry and packing started.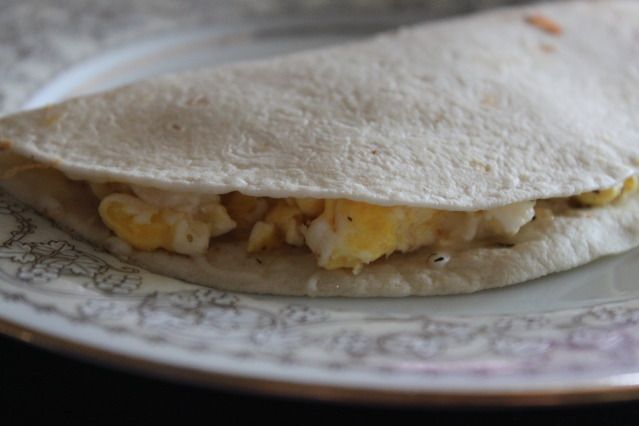 Eggs and mozzarella cheese in a quesadilla – yum!
Question:
Favorite way to stretch out sore muscles?