Baby Shower #1 for Baby A and Baby B was a complete success!!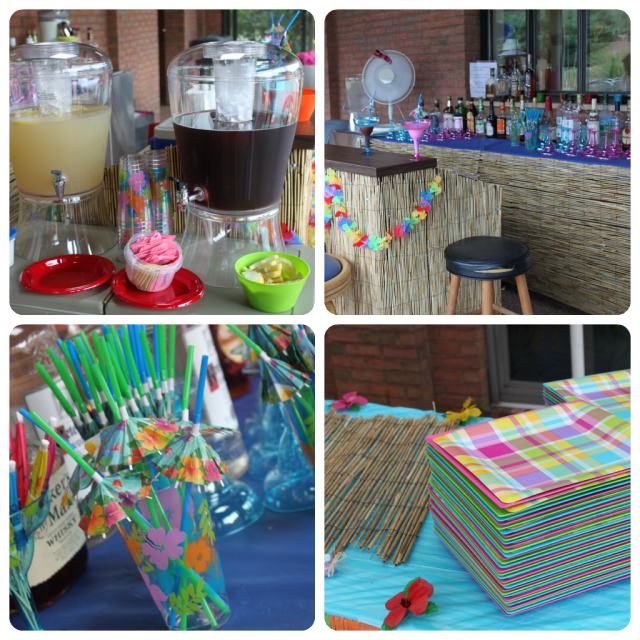 We gave the shower a Hawaiian theme since my sister and brother-in-law have made multiple trips to Hawaii and are decorating the twins' room in such a way.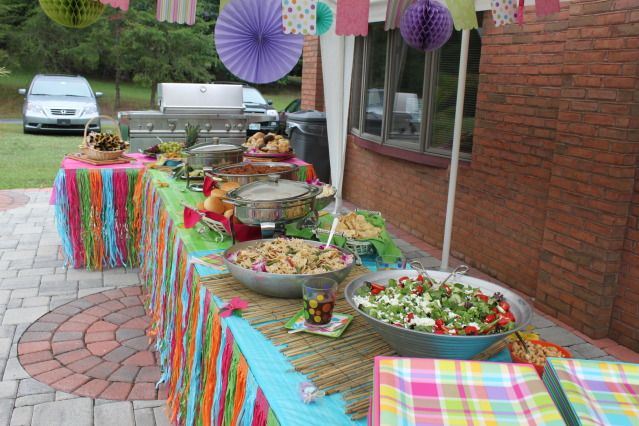 Recognize the bibs, hats and onesies I was working on last night?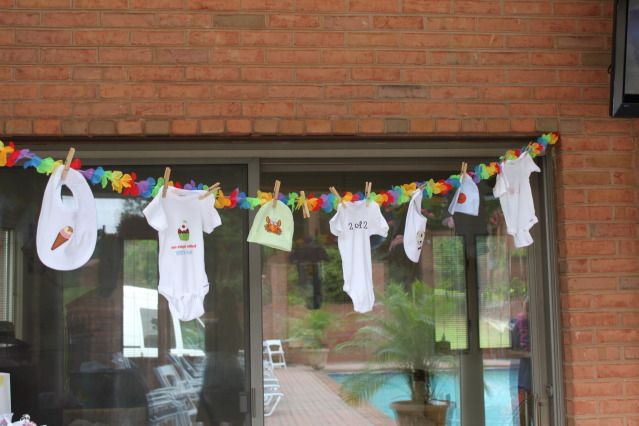 We made them into a "Hawaiian" clothes line to add to the decor but also made a unique way for presenting more presents.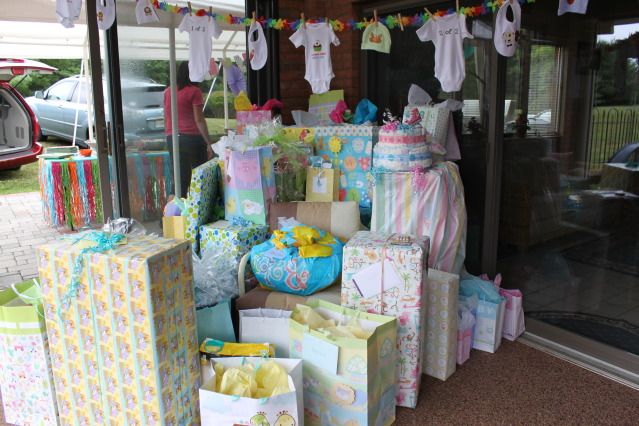 Even though the presents were already very abundant!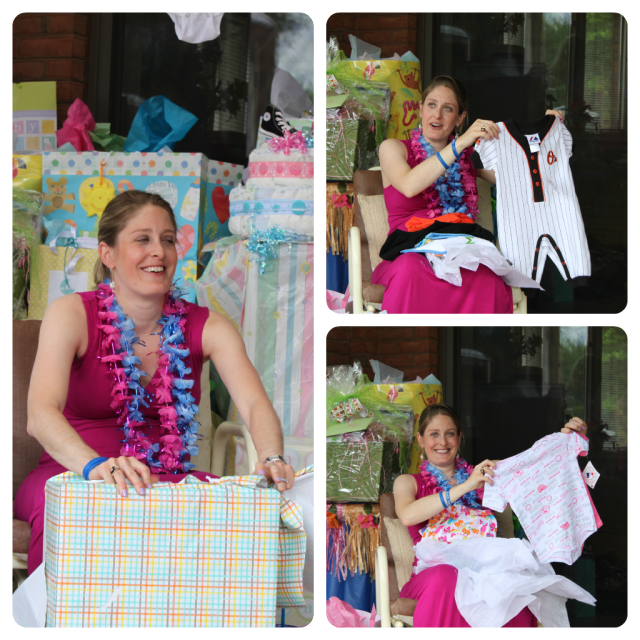 I HAD to make sure both twins were well stocked with lots of Orioles gear and even presents from Uncle Brian.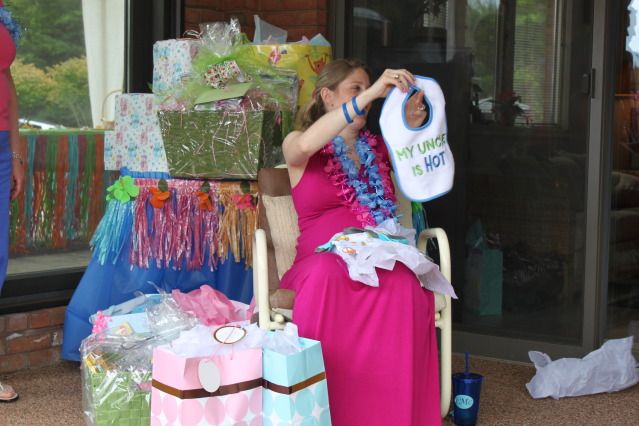 Can you imagine the nerve of my aunt and cousin who gave both babies Steelers gear?! I will definitely make sure that all yellow and black outfits are properly spit up on ASAP!
The food for the day was quite the assortment with curry chicken salad, sweet chicken salad, crab dip, sausage dip, black bean and corn salsa, pulled pork, fresh fruit, cole slaw, field green salad and pasta salad.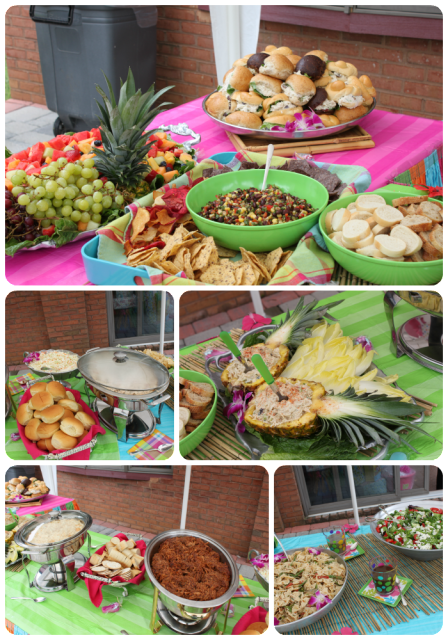 And dessert was just as delicious. An adorable cake that matched the shower invite and homemade Italian cookies from my Great-Aunt Maria.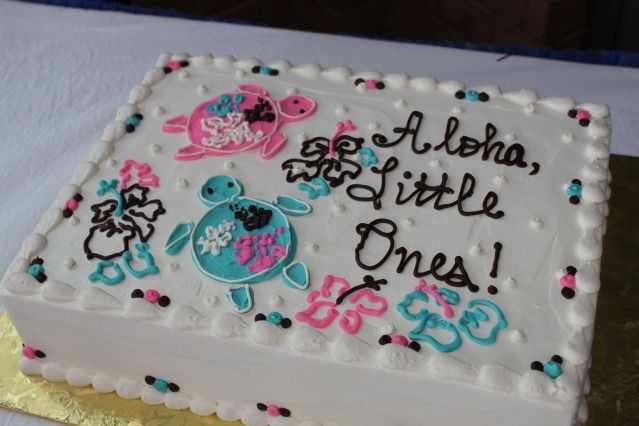 Katie isn't a fan of games at showers so we kept it simple and only "played" one. Anyone who wanted to could guess the date that the babies will make their debut and add $1.00 to the pot.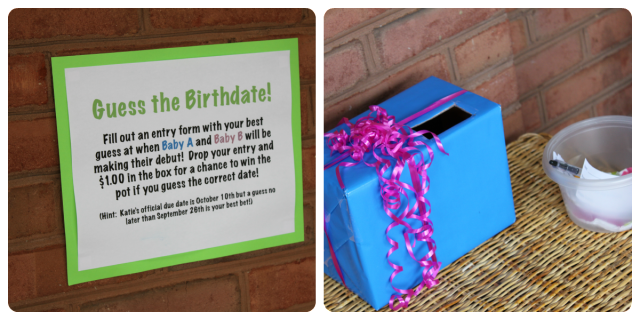 Whoever guessed the correct date will win the money come baby day!
Overall, the whole afternoon was a complete success and Katie, Baby A and Baby B were all showered with loads of love!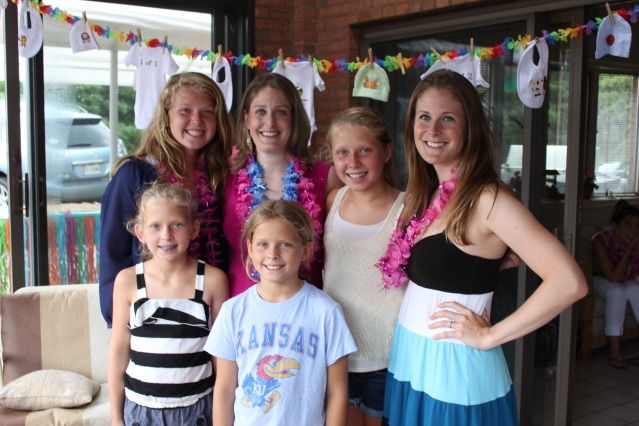 Even the guys wanted to stick around for the good food, great company and plenty of "ooohs and aaaahs" over baby items galore!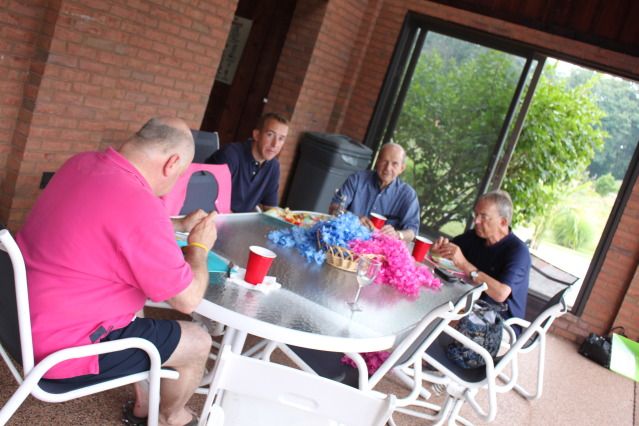 Baby Shower Crashers!!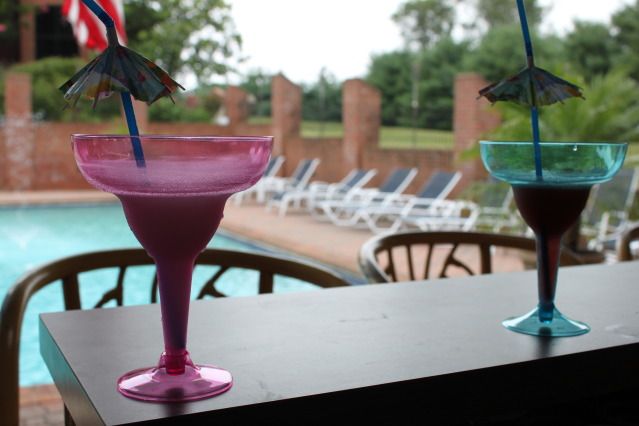 By the end of the day, I was definitely ready to sit back with a fruity beach cocktail…virgin of course!
And to think…we get to do it all again tomorrow with my brother-in-law's side of the family!!  These babies are obviously already very loved!!