This was the marathon weekend of baby showers! In case you missed it on Saturday, my sister and brother-in-law are pregnant with TWINS! Since she is almost 28 weeks along and visits the doctor today to find out any restrictions that she may have for the last 10 weeks, both my family and her in-laws threw baby showers for her this weekend. Saturday was a Hawaiian Party at my parents pool and yesterday was a Tea Party in PA.
The location for the shower was at an adorable tea room local to the area where her in-laws reside, the Simpson House Tea Room. It was located in an row home that was adorably decorated in just the way you would expect a tea room to be with tea pots and glasses and little trinkets galore!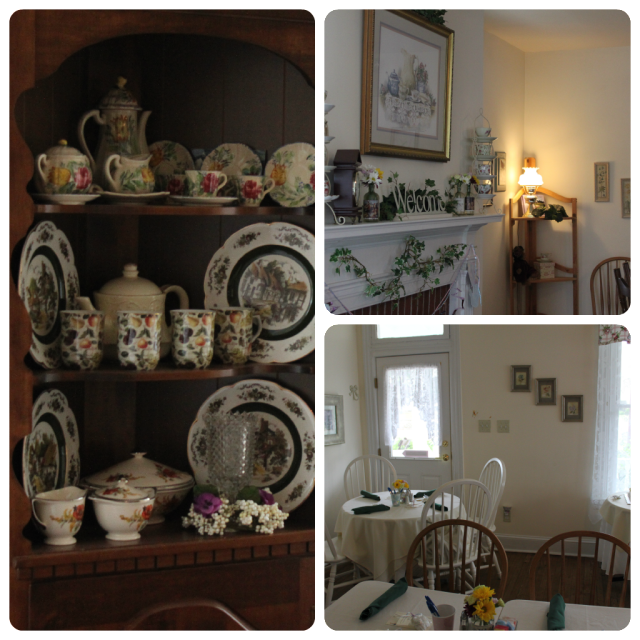 As guests were arriving, we were offered our choice of different iced teas: Sweet white tea with mango, raspberry tea with pink lemonade or unsweetened iced tea. The mango white tea intrigued me and I was quickly sucked down a couple of glasses before I made myself switch to some water!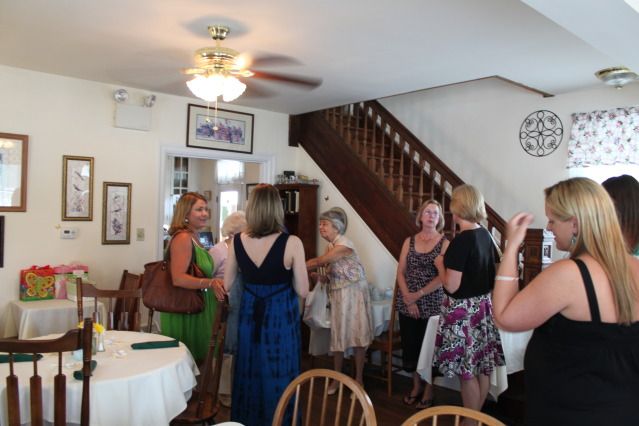 After everyone arrived, we took our seats for lunch which began with a cup of chicken and rice soup.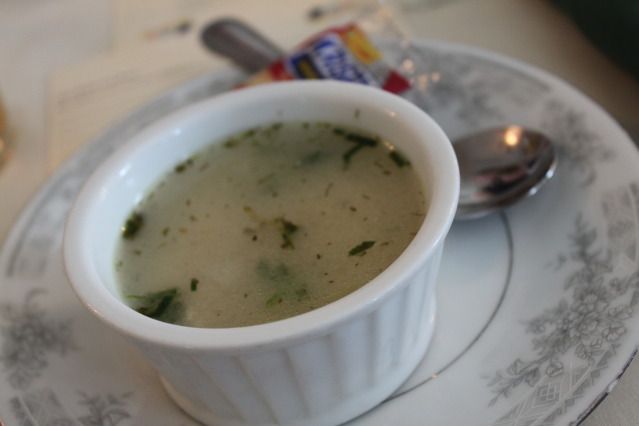 Followed by salad, spinach Quiche and to-die-for spice date bread.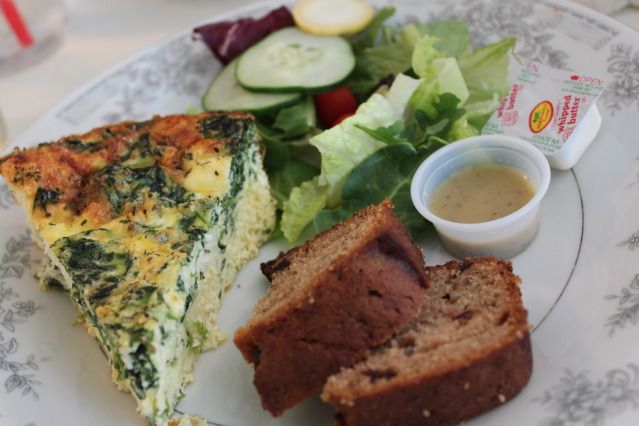 While we were eating, everyone filled out advice cards for the new parents-to-be and tried to guess the names of Baby A and Baby B since Katie and Brian aren't telling us until the little ones make their arrival…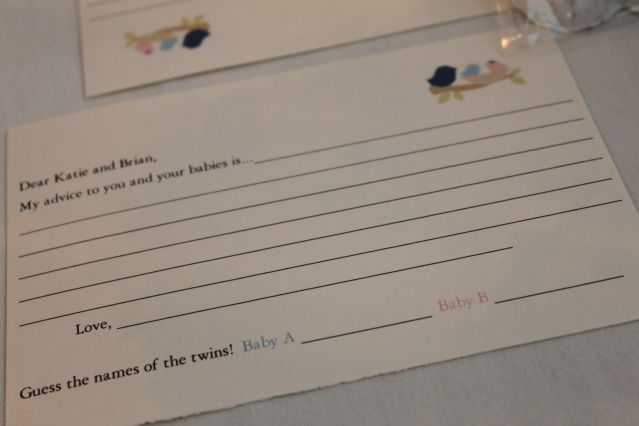 My money is on Grace Catherine and Jack Randolph even though I know they are considering Camden and think it would be the cutest name for a little girl…not because I'm an Orioles girl through and through or anything.
Once we were done with our meals, everyone was offered their own selection of hot tea to enjoy with cake.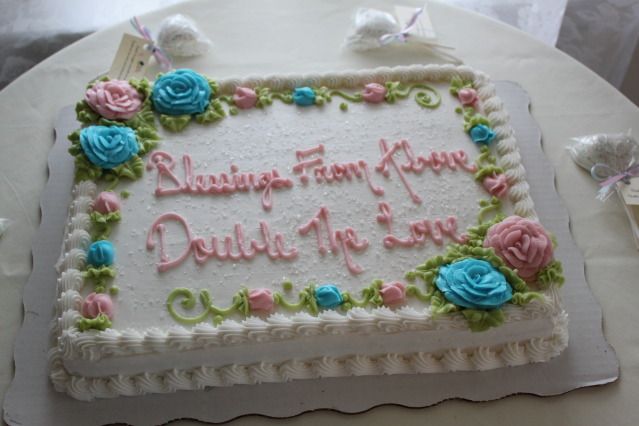 They had over 100 options for different hot teas and I tried both the English Black Caramel and the Decaf Chocolate Mint (which the pregnant lady had ordered)!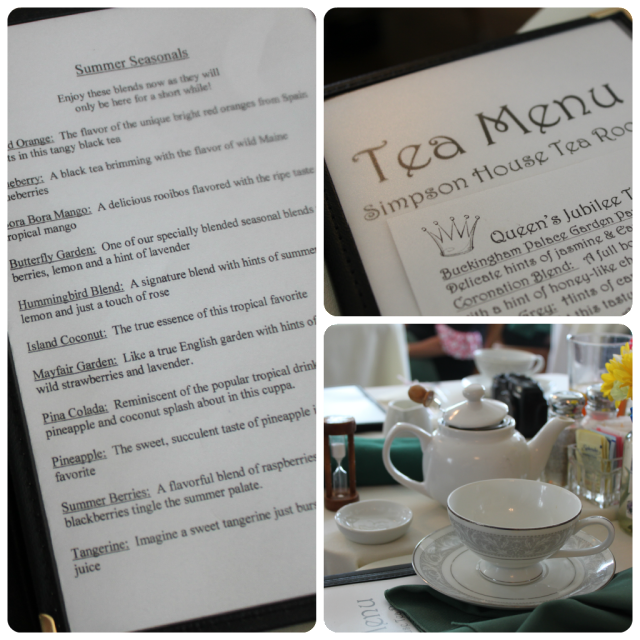 The perfect compliment to the cake!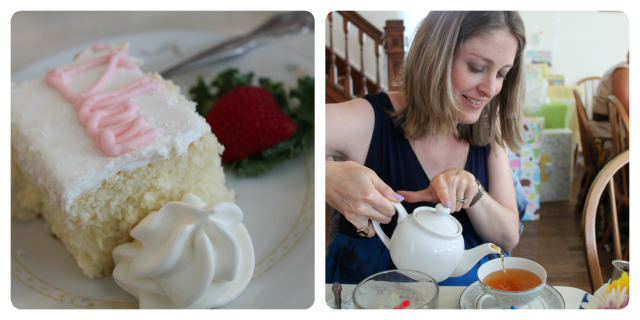 Once everyone was done sipping tea and getting a sugar high, Katie dug into another large pile of gifts.
They were again showered with much love from family and friends and besides stocking up on A LOT more diapers, I think they are pretty well equipped for the babies!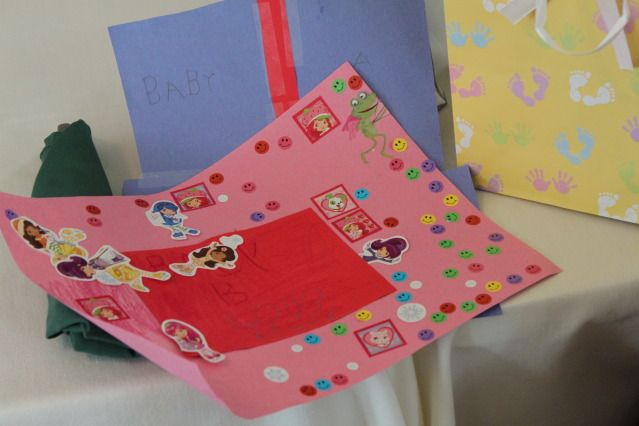 The rest of the afternoon involved some chit chat with the other guests and lots of hugs and kisses for Baby A and Baby B from Katie and Brian's niece, Riley.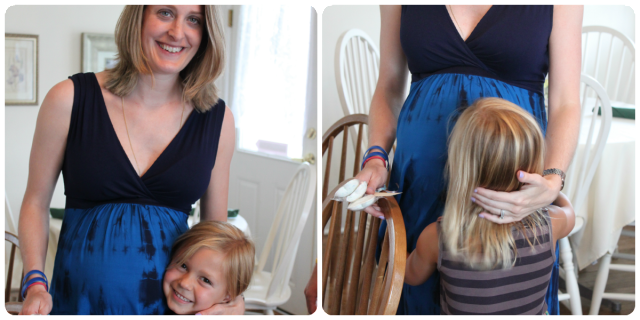 Oh and did I mention that Katie's sister-in-law is also pregnant with a little girl and due in about four weeks??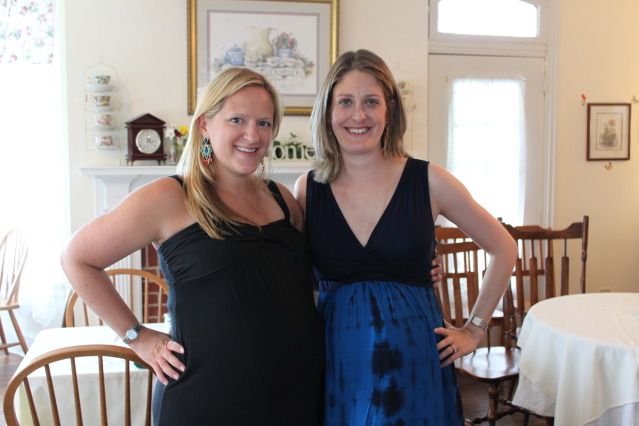 The Marks family is growing from two grandchildren to five in a matter of weeks.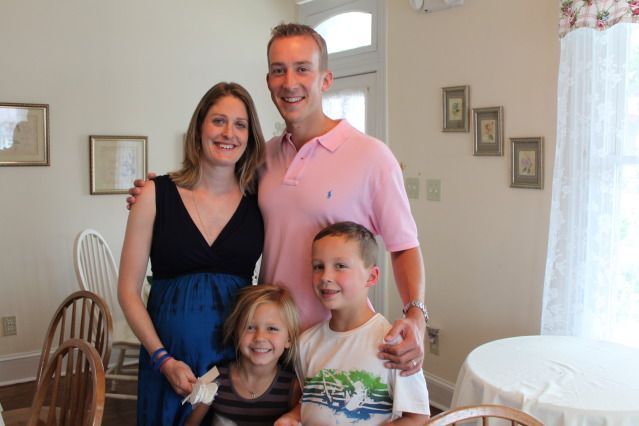 Looks like this bunch will be even bigger soon!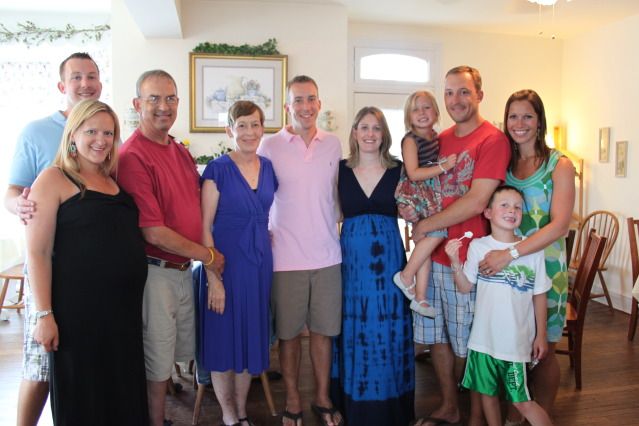 Another great afternoon spoiling my little niece and nephew!
And now we switch back from baby to wedding mode for a few more weeks until their arrival…oy vey!