Between my long run and celebrating Brian and my anniversary on Saturday, I took the little time between to bake cupcakes for a friend's baby shower that was being held on Sunday. I couldn't attend the shower but still offered to contribute the dessert for the party goers!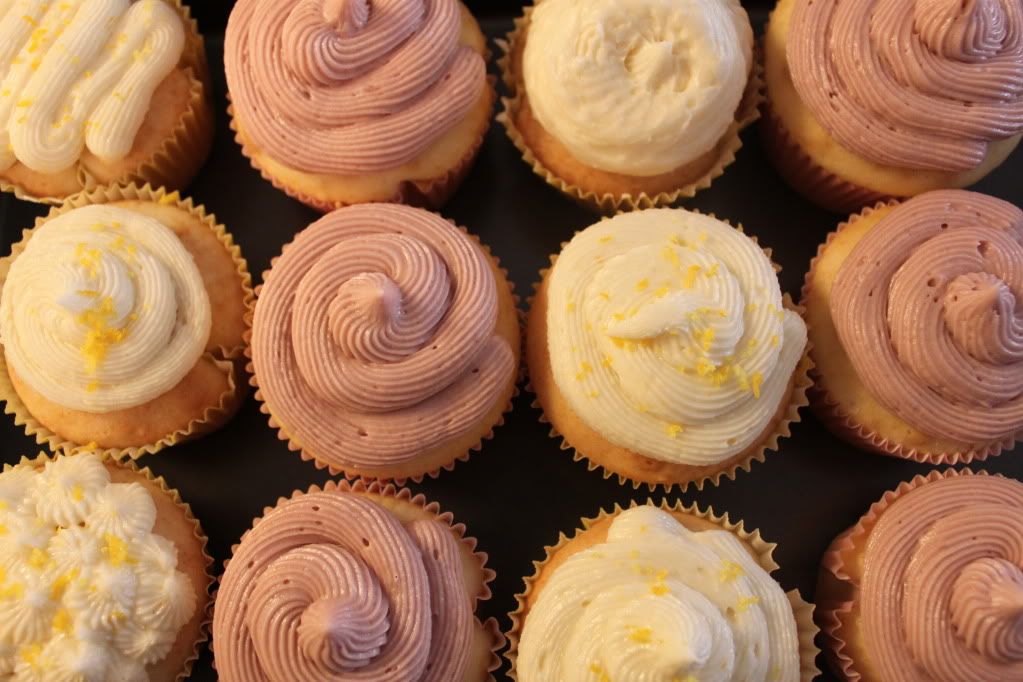 Since Julie and Kevin are having a little girl, I went with a girly pink and yellow cupcake theme. All of the cupcakes were white cake but two different frostings were involved.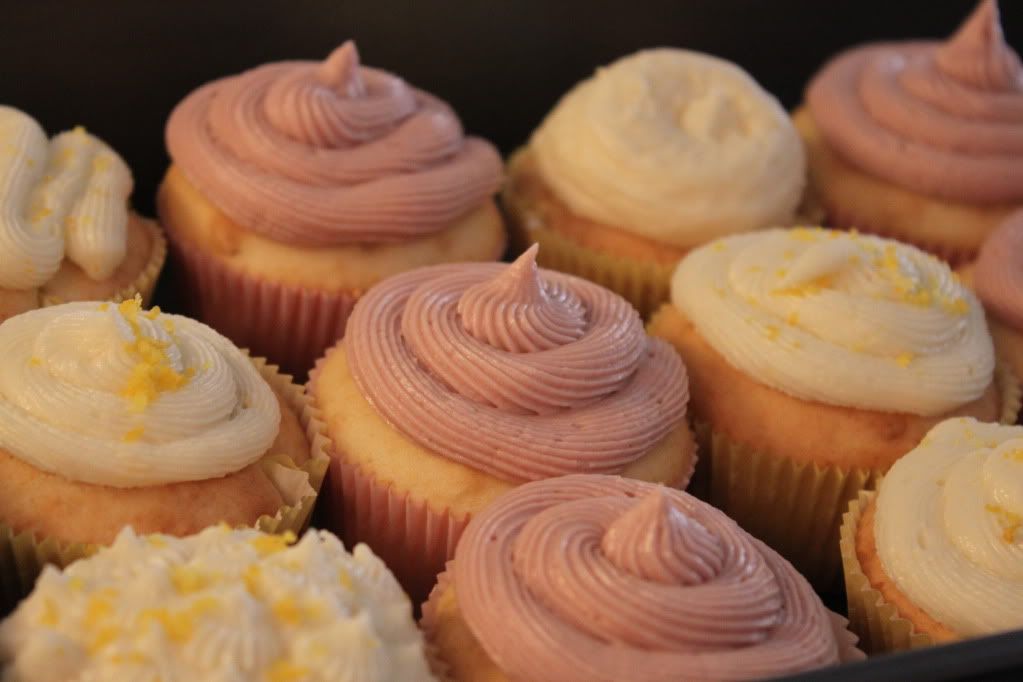 Pink = Raspberry.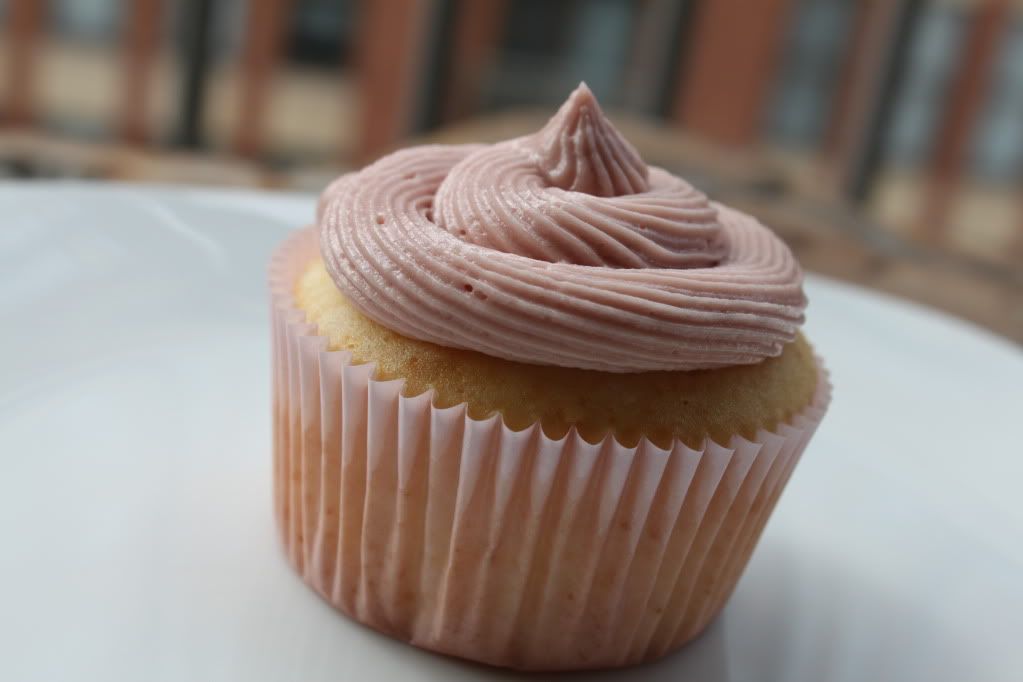 Yellow = Lemon.
I had previously made the lemon frosted cupcakes for my brother-in-law's surprise party back in August so I knew what I was expecting there but the raspberry frosting recipe was a new one for me and it didn't disappoint! Both flavored frostings added the perfect touch to the simple white cupcakes.
Lemon Frosting (from Group Recipes)
Ingredients:
1 stick butter
1 tsp. vanilla
1 tbsp. lemon zest
1/4 cup whole milk
3 1/2 cup confectioners sugar
2 tbsp. lemon juice
1. Mix together the butter, lemon zest and vanilla until smooth.
2. Add the milk and beat until creamy.
3. Mix in the confectioners sugar, a little at a time, until well mixed. At this point the frosting may seem thick but will smooth out with your next step.
4. Add in the lemon juice and beat until combined.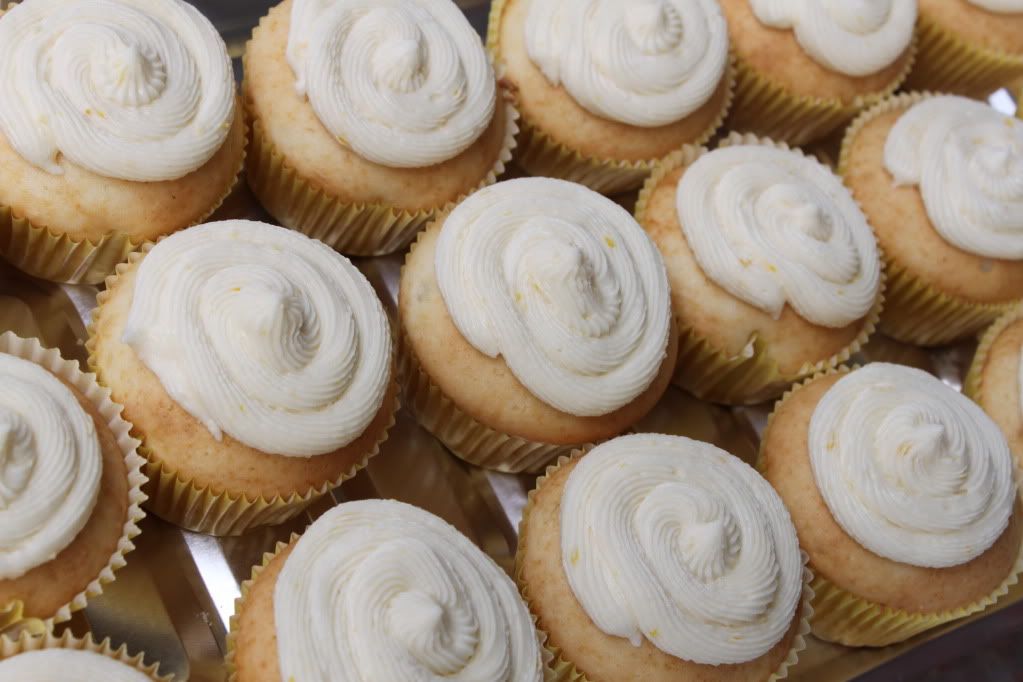 Raspberry Frosting
Ingredients:
2 sticks unsalted butter
1/2 cup seedless raspberry jam
2 cups confectioners sugar
2 tbsp. whole milk
1. Beat together butter and jam.
2. Add in confectioners sugar a little at a time until well mixed.
3. Mix in milk to thin frosting.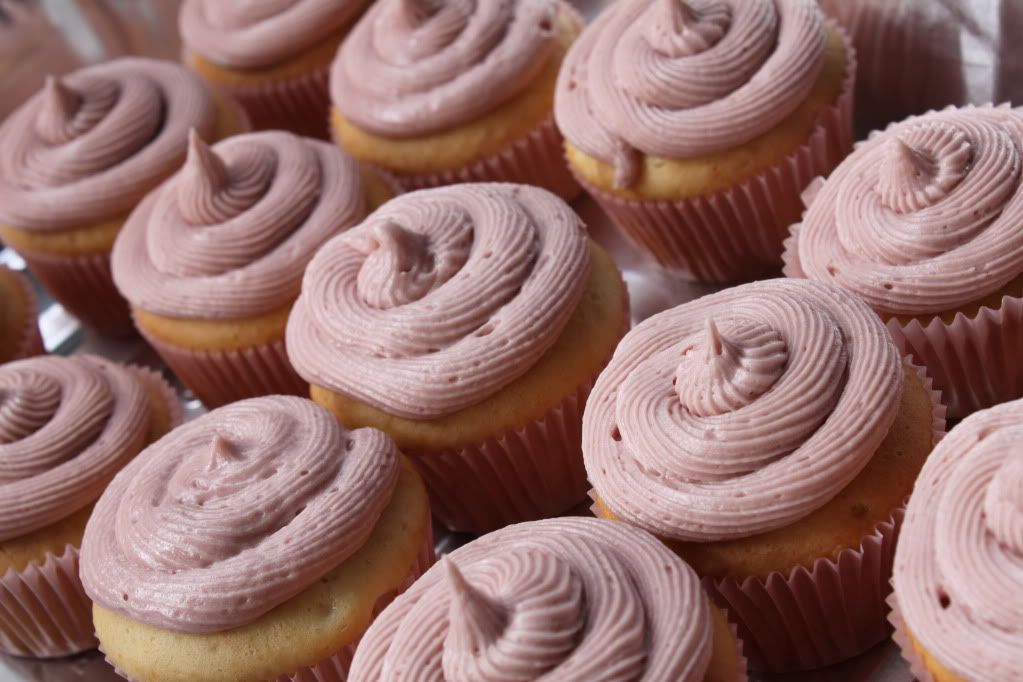 Lunch
Today's lunch was delicious leftovers from Saturday night's dinner at Fleming's.  Brian was nice enough to let me bring the leftovers (even though they were his!) for my lunch.  Filet with lump crab meat from his Filet Oscar – yummm!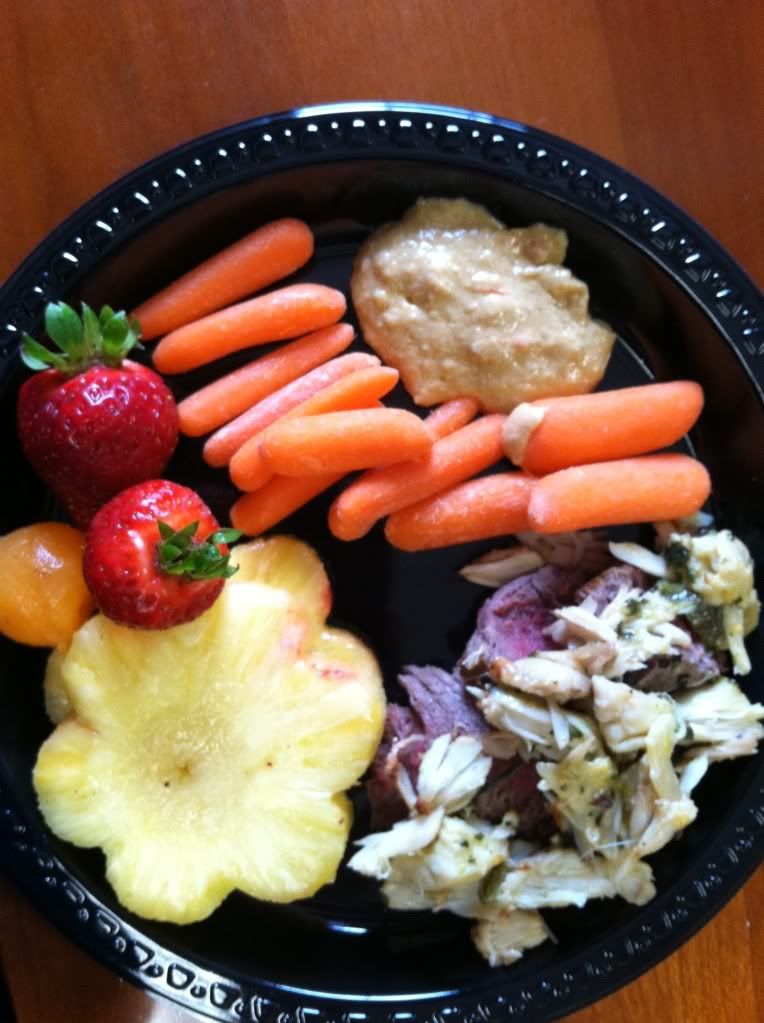 On the side I had carrots with Sabra Buffalo hummus and fruit from the edible arrangement, also from Saturday.  A couple of chocolate covered apple pieces were snuck in after I cleaned my plate as lunch dessert!
Question:
What is your favorite cupcake/frosting flavor combination?