I shared on Saturday the creative way that we used onesies, hats and bibs as presents and decorations at my sister's Hawaiian baby shower and I wanted to share another creative present to give to the mom-to-be with you too.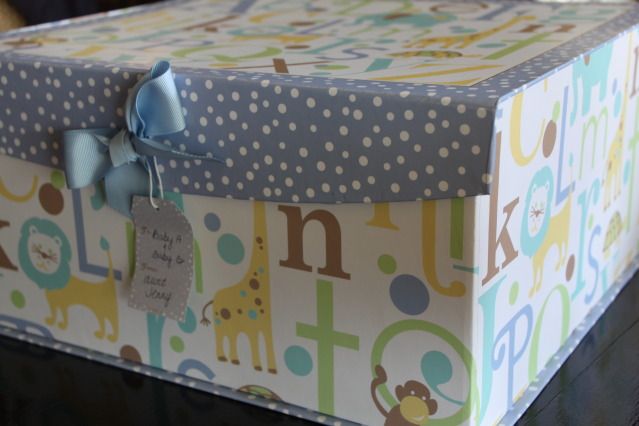 It is no secret that I am a big scrapbooking fan and that I have a million of them completed (and still in the process) sitting around my house. I love how you can personalize your albums to really highlight the memories that you have from different events while showing off pictures and small mementos as well.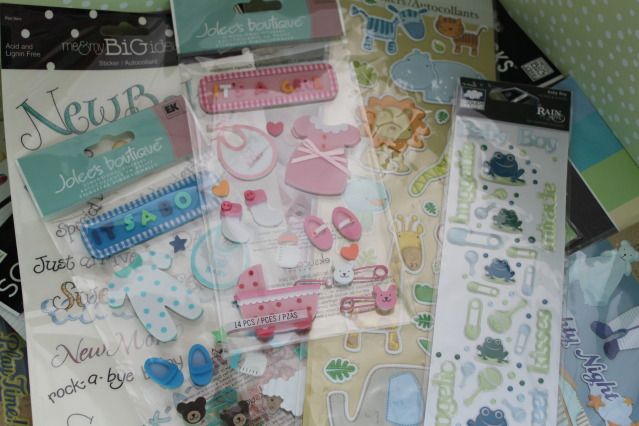 My sister, on the other hand, isn't such a scrapbooker but I know she would love to have the memories of her little ones all in one place so that she can look back and reminisce over the years. That being said, for her present at her second shower on Sunday, I put together the starts of two scrapbooks – one for Baby A and one for Baby B.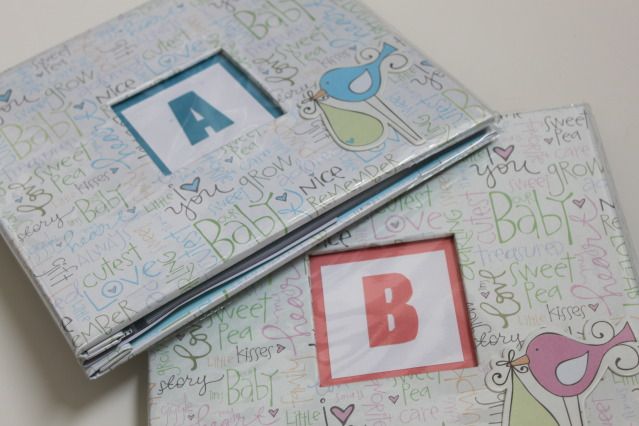 Along with my mom, I purchased an adorable decorative baby storage box and a baby girl and a baby boy scrapbook, paper and a ton of baby-related stickers to fill the box with.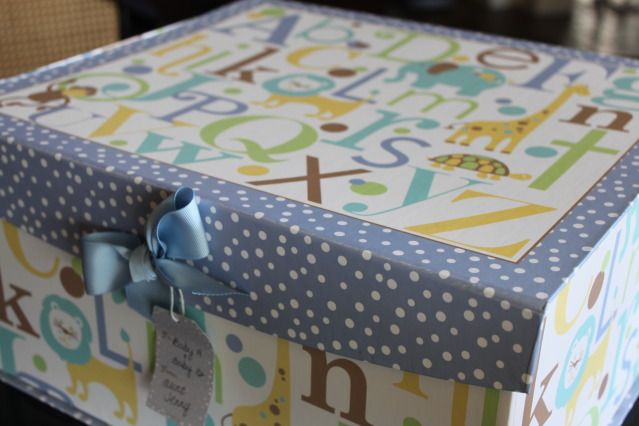 I made an introduction page for each scrapbook and then did a memory page from Katie's first shower as well.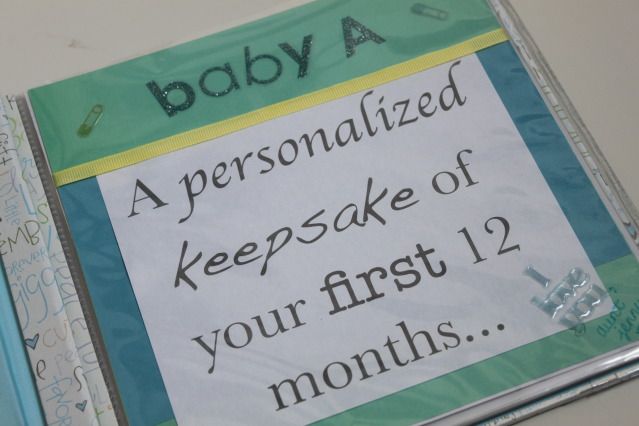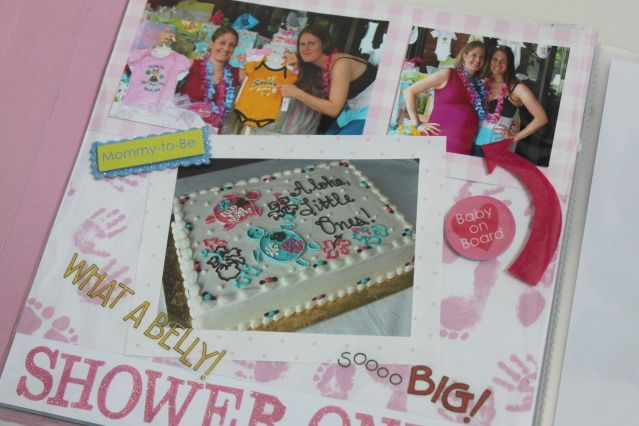 The box of scrapbook supplies is already back at my house and I plan to make a page each month of the first year of the twins' life to add to the books.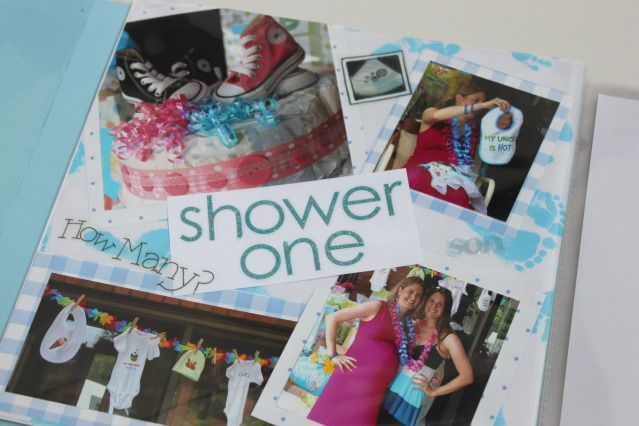 Just because I took the supplies back to do the books for my sister, doesn't mean you have to though! Collect all the supplies needed for an adorable scrapbook, toss them in a cute and practical container and hand them over to the mom-to-be so that she can get creative on her own! It saves her the trouble of actually having to gather the supplies herself so all she has to do is print a couple of pictures each month and she will be ready to roll.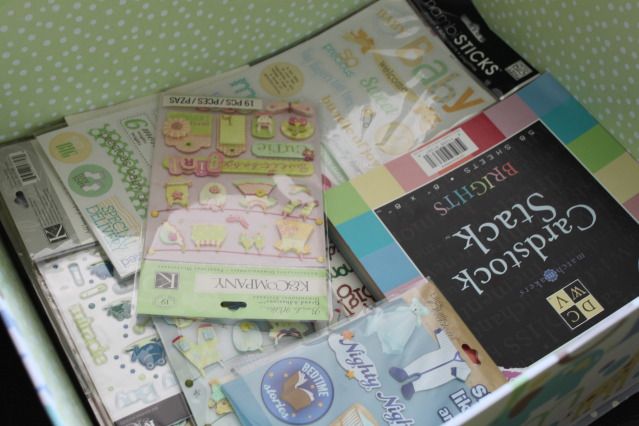 If you are giving the gift to a not-experienced scrapbooker who wouldn't already have some supplies on hand, toss in some photo sticky squares, trimming scissors and perhaps some ribbons and decorative pens and markers as well. They will then be completely stocked and beyond thrilled when they have adorable keepsakes of their baby's first year!
Question:
Any other creative suggestions for presents for moms-to-be?