I'm quickly falling into a nice little Sunday routine here in OKC.
Church at St. Joseph's Old Cathedral and a Starbucks stop on the way home. Ain't nothing wrong with this ritual at all!
Breakfast
I was running a little late for church this morning so breakfast was quick, quick, quick.
I took the lasts of my chocolate chunk Chobani yogurt and tossed in sliced banana and a scoop of peanut butter.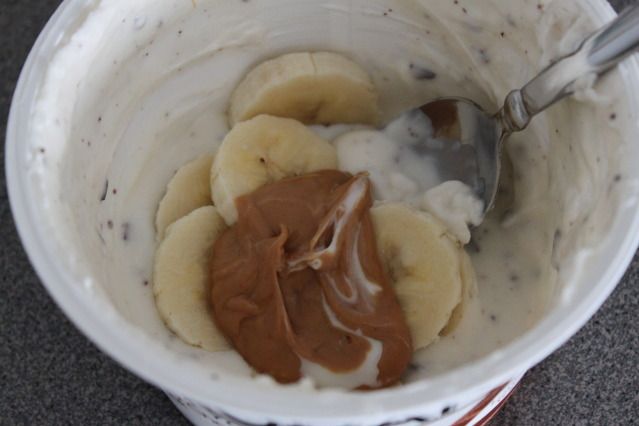 Peanut butter, chocolate and banana – ummm, one of my favorite combos!
So happy this yogurt comes in the 16 oz. "big-girl" yogurts now. No more Chobani Champions to get my fill of probably my favorite Chobani yogurt!
Workout
I haven't actually completed today's workout yet but it is a cross-training day on my schedule and I brainstormed a new circuit style workout to get to this afternoon.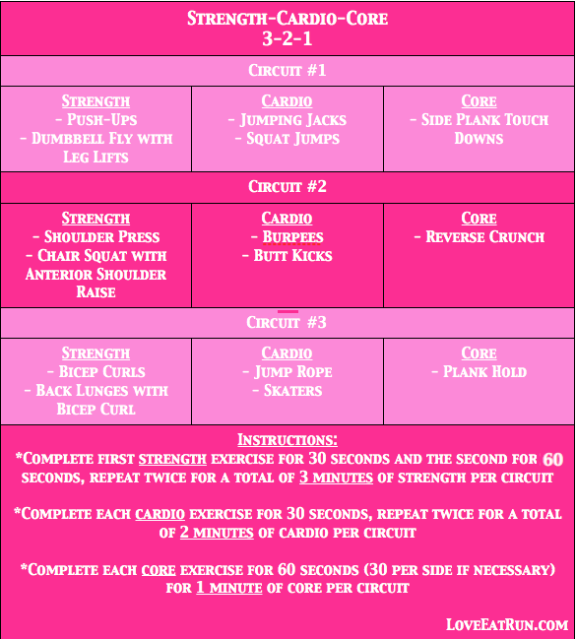 I copied Jillian Michael's 30 Day Shred program design for the 3-2-1 mix of strength, cardio and core work. I hope it's as challenging as I plan for it to be!
Question:
Do you have a Sunday morning routine?