What a lovely fall morning.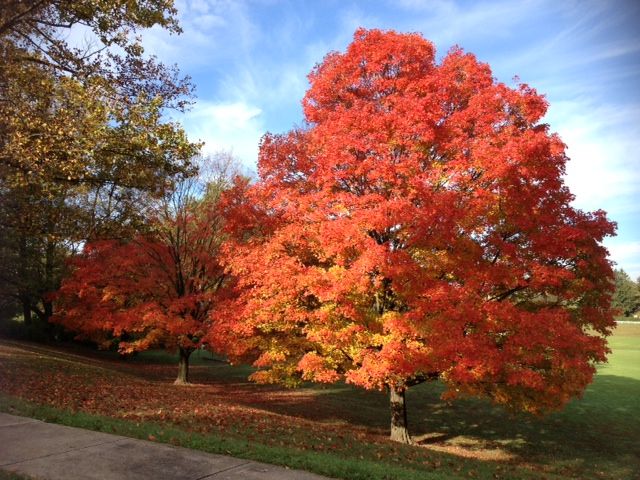 I absolutely cannot get enough of the trees around this time of year.
After a relaxing hot yoga class this morning, seeing this beautiful sight on the way home made the morning just that much better.
The trees and the Dunkin coffee I was sipping on as well.
Workout
It's race week and serious tapering is going on along with multiple yoga classes to keep me flexible and loose for Saturday and Sunday. I started today's workout with 60 minutes of hot yoga and plan to cap it off with a 3 mile treadmill run.
Breakfast
Since I still have part two of my workout to go, I didn't want anything too heavy for breakfast.
I added to the wonderful fall feel of the morning with a pumpkin spice English muffin topped with peanut butter and chia seeds.
I started working on placecards for the wedding reception last night along with the menus that will be placed at each seat so this morning's agenda is to get them finalized and ready for print. 17 days and counting!
Question:
What is your favorite season from a visual standpoint?