Ever since we got Telli he has been a really, really good puppy. From day one we were shocked at how well he did with only chewing his toys, not our belongings, and how he never really seemed interested in the trash or anything else off-limits.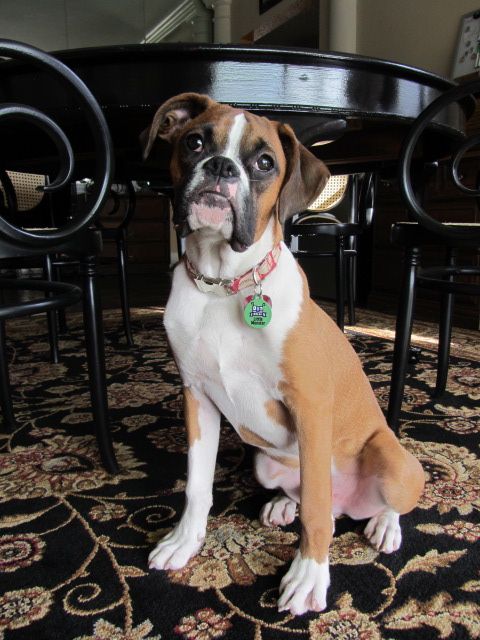 We had a few mishaps here and there but for the most part, he was honestly the best puppy I had ever been around behavior-wise.
Whelp, enter his 11th month and apparently all of that has changed. Just last week he destroyed things around the apartment (twice!) and peed on a delivery man. Yes, talk about being utterly embarrassed.
On Thursday night while Brian and I had our date night, we attempted to put everything that he could possibly find to shred to pieces in our bedroom and closed the door so that he would still have the kitchen and living room of the apartment to wander through. Nope, we came home to the only two things left "mobile" in those rooms on the floor and chewed.
As a result, last night while Brian and I were at his game, Telli was confined to his "room" here in the apartment. What could he do wrong in a room the size of a small walk-in closet with only his travel house and toys available to him?
Oh, yes, Telli – one; travel cage – zero.
He chewed the whole bottom out of the cage AND tore through all of the rubber-mesh siding. Keep in mind, he wasn't even zippered into the cage (because he can unzip it), it was simply in the room for a place for him to sleep.
Guess what happened today?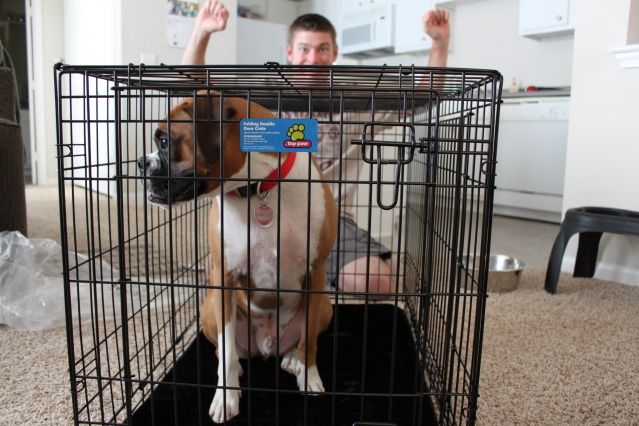 Yep, Telli is back behind bars now!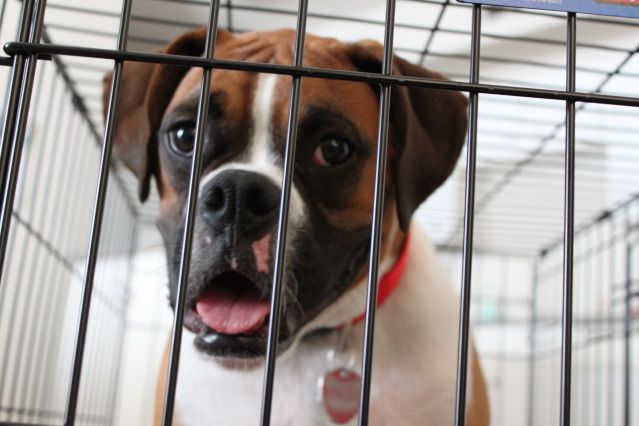 No more messing around. Mom and Dad had to buy a new metal cage to keep our little monster under control.
Happy almost 1st Birthday, Telli Butt!
Lunch
After our adventure to PetSmart, Which Wich was definitely in order for lunch.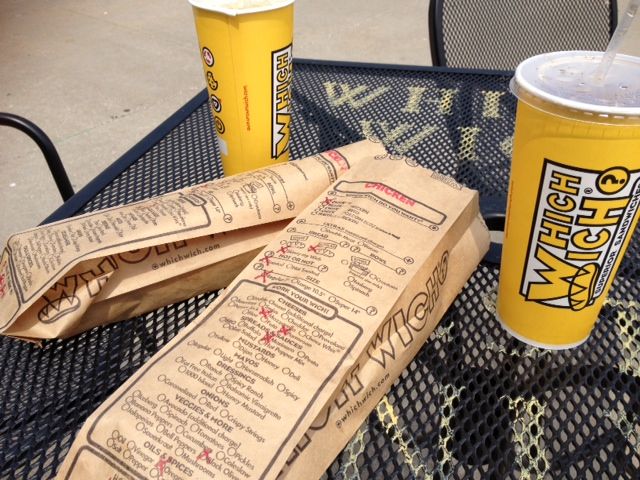 Marinara chicken with mozzarella and Parmesan cheese and black olives.
Satisfied belly!