I went to see Breaking Dawn – Part 1 last night with my friend, Lindsey, and now I HAVE to read the books.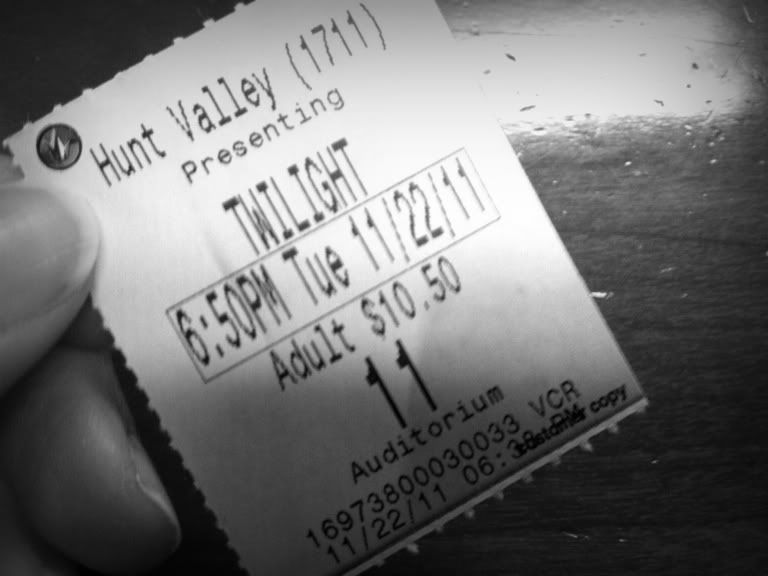 I'm too impatient to wait until next year to see Part 2 and to find out what happens plus Linds said that the book offers a lot of additional and background information that will help me understand the whole story better.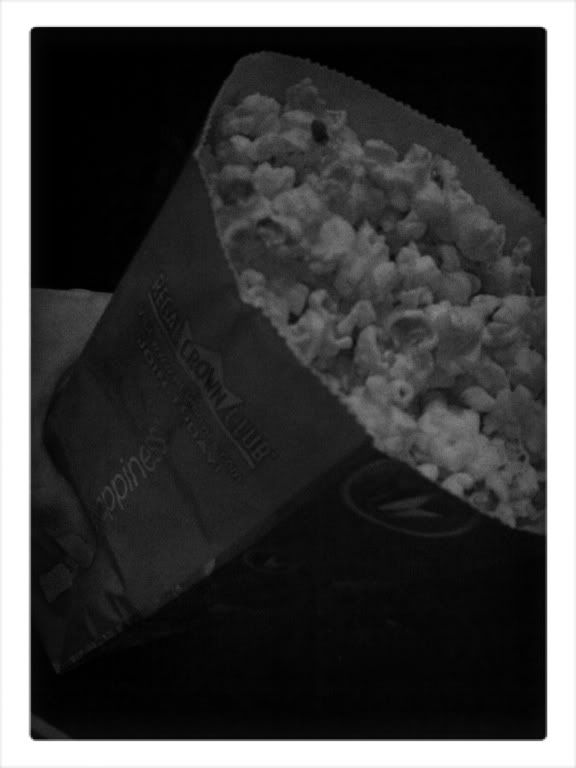 Besides the awesome movie theater popcorn that I munched on throughout the film, the highlight of the night may have been spotting that Bella Swan eats Peanut Butter & Co. smooth operator. Did anyone else notice that in the scene when she is eating on her honeymoon?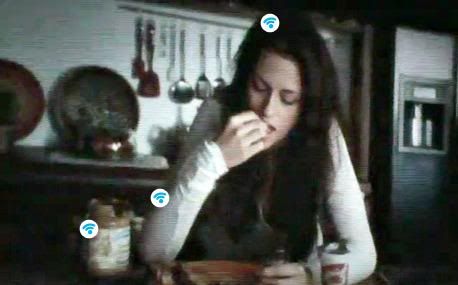 (click photo for source)
I immediately started hitting Lindsey to point it out to her – yea, she thinks I'm crazy. Regardless, I looked it up this morning and it is true – She's a PB & Co. fan.
Next time go for the cinnamon raisin swirl, Bella!
Breakfast
Today's breakfast was a bowl of cereal with a fall touch. Some Oikos Greek yogurt, mixed with pumpkin, a scoop of (PB & Co.) Might Maple peanut butter, chia seeds and a sprinkle of cinnamon.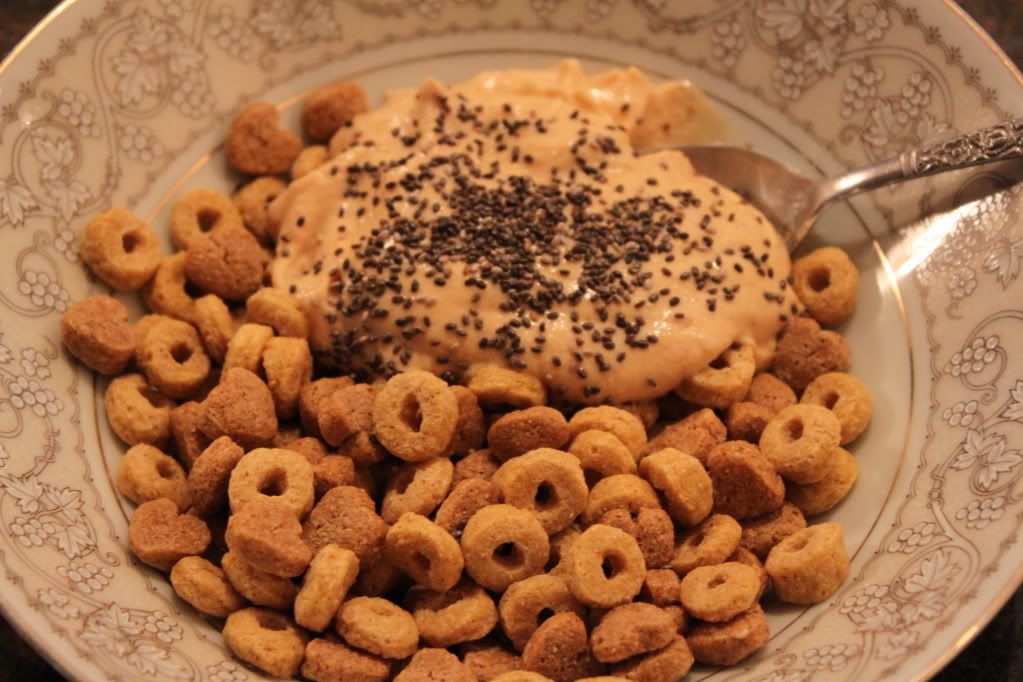 And one last thing before I get started on the shortened work day (our offices are closing at 1 p.m. – woohoo!)…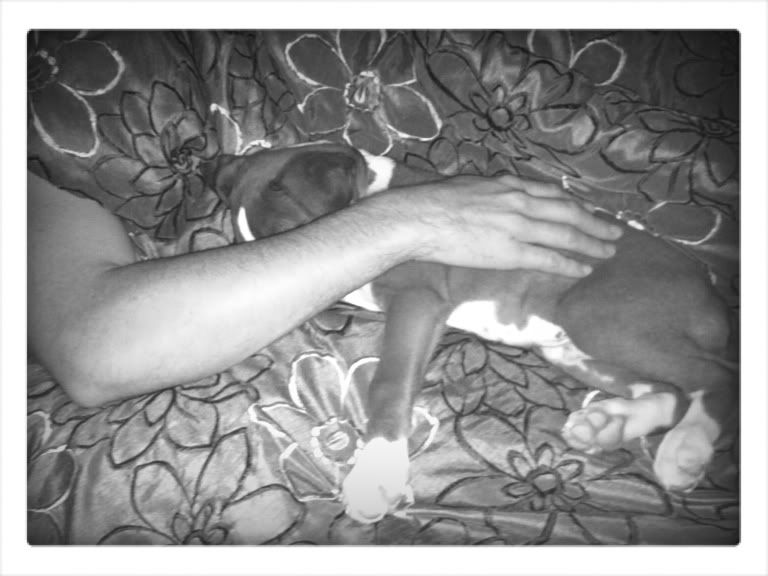 Look what I caught this morning. Yes, that would be my fiance arm still in bed with Telli snoozing right along next to him. Hmmmm, and I wondered why the puppy kept trying to get onto the bed. Someone is a softy…
Questions:
Are you working a full day today or are your offices closing early? Are you off completely (jealous if you are!)?
If you have seen Breaking Dawn, did you notice the PB & Co peanut butter choice?