I may have broken my 14 miler into 3 different legs this morning but regardless, it is in the books.
Leg #1: 6 miles
Leg #2: 4 miles
Leg #3: 4 miles
Each leg started and ended at my back door so that I could stop for a brief water and sports beans break and then kept on trucking to finish the 14 total miles. I even got a running buddy for the last 4 miles which was awesome. If I didn't have Brian with me, I'm sure they would have gone a lot slower than I would have liked. I even was able to kick it into high gear and finish way stronger than I thought I would.
Total mileage = 14 miles
Total time = 2 hours 11 minutes.
Post run I grabbed a coconut water and headed directly to my parents pool for an "ice bath".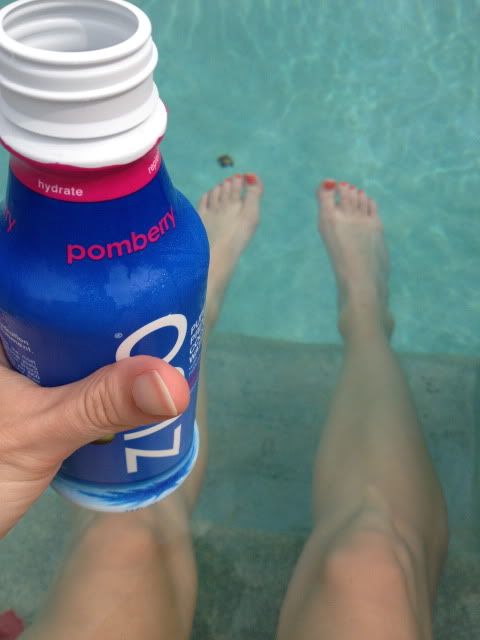 There may not have been actual ice involved but the water was cold enough to soothe my muscles and the Zico was the perfect quick hydration fix.
Now that my run is done for the day – it's Ravens time!!!