Being between the apartment and the house is absolutely no fun. Last night Brian and I packed up a bunch of things from the apartment to start the move back to the house.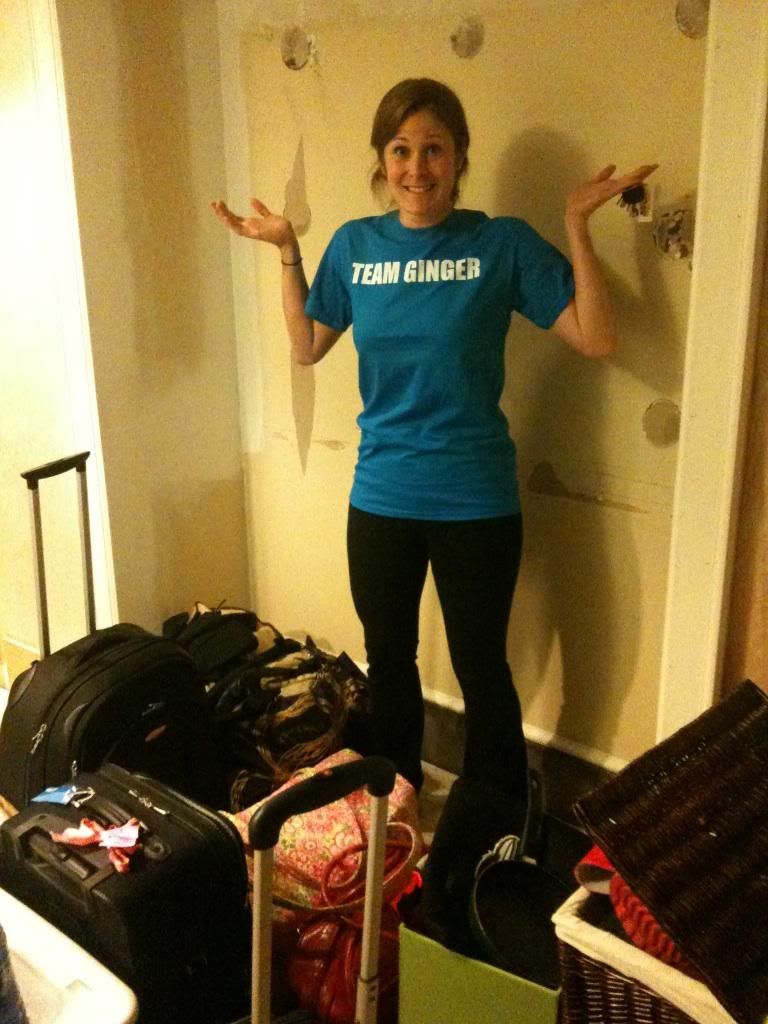 Let me also point out that moving out of an apartment building that only has one working elevator makes the fun even better!
We made a lot of progress with getting a good portion of my belongings back to the house but once we got them there we were pretty much at another standstill. The only room that is completely, 100% functional is the bedroom, which I guess is a good place to start, but it means that nothing in the other rooms can really be unpacked yet.
The granite countertop for the island in the kitchen comes today and my goal once that is in is to get the kitchen completely organized and all of the miscellaneous crap that has accumulated in there off of the counters so that we can actually cook a meal in the house.
This is what the breakfast set up looked like this morning.
Good thing I only needed the toaster oven and a knife to make my breakfast!
Since we stayed at the house last night, I just made it back downtown to shower and get ready for work…one shower at the house is in a bathroom that is in the middle of being painted and I think would make me dirtier rather than clean if I showered in it and the other doesn't have the door installed yet.
If anyone locates my sanity, please return it ASAP. Thanks!
Oh, and please bear with me on my sporadic posting right now.  We don't have internet back up and running at the house yet so when I'm there, unless I go to my Dad's office or my parents' house I'm handicapped on the blogging abilities!  Maaaaah!
Question:
Have you ever lived in a house being renovated or been "between living spaces"?