Today is a big day for my big sister…
She turns 32!!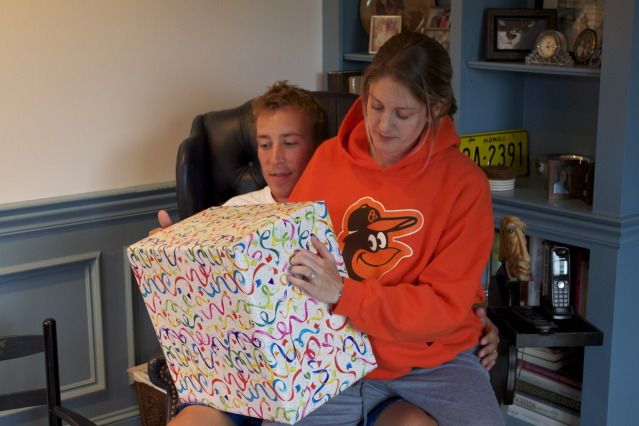 Last night we celebrated with dinner, ice cream and cake, and presents!
Since my brother-in-law's birthday is exactly one month from today, my parents gave them a joint birthday present that I'm sure they are going to put to great use this upcoming year!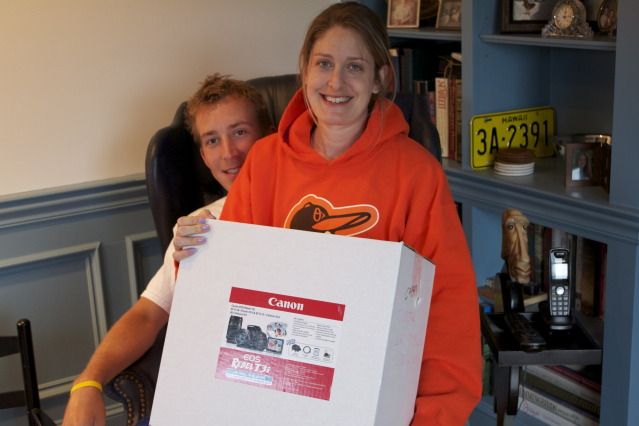 I won't lie…I'm a little jealous of their gift only because theirs came with an extra lens that I am dying to get my hands on! Good thing it will work with my Rebel T1i too.
HAPPY BIRTHDAY KATIE!!
Workout
For my first workout since last Saturday (ekkk! I'll call it my semi-annual workout break) I hit the treadmill this morning for an hour-long sweat session.
I have to get my training plan together soon for the Runner's World Race Weekend and the whole time I was running my 6.75 miles this morning I kept thinking, "This will feel like nothing again soon".
I can't wait for those days…
Breakfast
After my run I stopped by Dunkin' for a little Friday morning breakfast treat.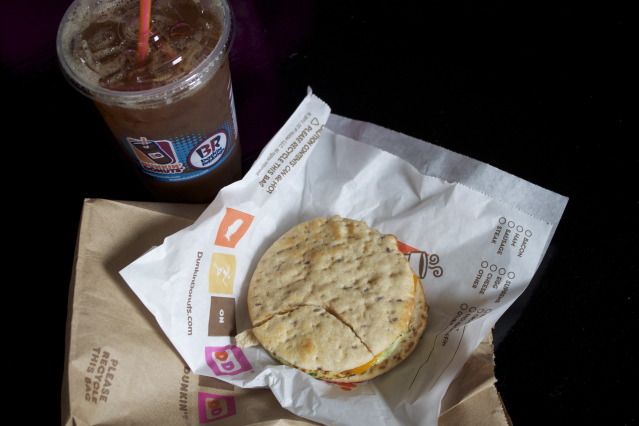 Iced coffee and a turkey sausage flatbread. Yum!
Time to head off to my parents to help get the house ready for a little par-tay we are hosting tomorrow…
Here's a hint: It IS to celebrate my big sister but it IS NOT to celebrate her birthday – any guesses?!
Question:
What is your Friday treat?