We took two of my junior bridesmaids to the Orioles game last night and had a great time not only watching the orange and black birds of Baltimore but also getting to meet a couple of the purple and black birds as well.
There was a lot of Orioles Magic going on with the dedication of the Brooks Robinson statue in the bullpen area, a late inning homerun to regain the lead and a final score of 4-3 over the Red Sox to help move us back into a first place tie with the Yankees.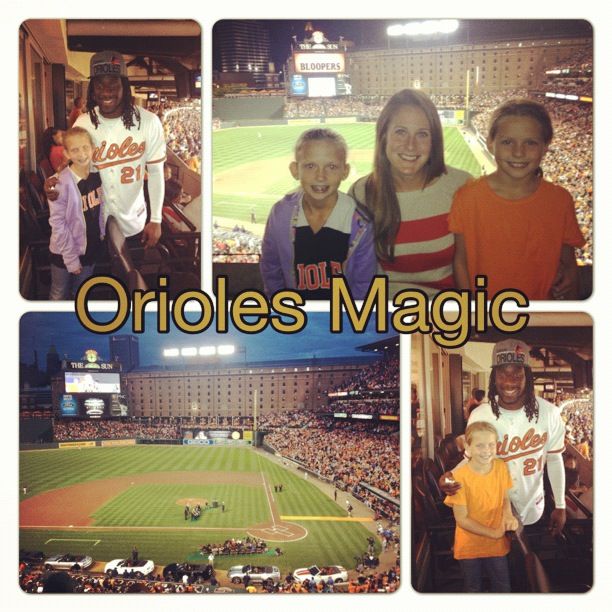 Not to mention, the support from the other birds on Russell Street. I seriously love how the Ravens and Orioles have been supporting each other this season. Finally, the Baltimore teams have a united front!
Breakfast
It's a quiet Sunday morning which was the perfect time to break out a new box of Kodiak Cakes.
We tried the buttermilk and honey version for the first time this morning and they are almost equally as good as the whole wheat, oat and honey one.
It may just be personal preference but the nuttier flavor that the oat and whole wheat add are delicious!
Question:
Buttermilk and honey or whole wheat, oat and honey?