After my first two weeks of Jillian Michael's Body Revolution, I did a review of the workouts included and now I am back to do a review on the final two weeks of phase 1 of the 90 workout program.
The description of workout 3 on the Body Revolution guide is:
"Ratchet up the intensity with high-energy sculpt moves using weights and a resistance cable for super sculpting and mega-fat melting.  A real "front of the body" challenge."
Like workout 1, workout 3 is focused on the front of the body and incorporates some yoga moves mixed with strength training concepts to add to the sculpting of your body.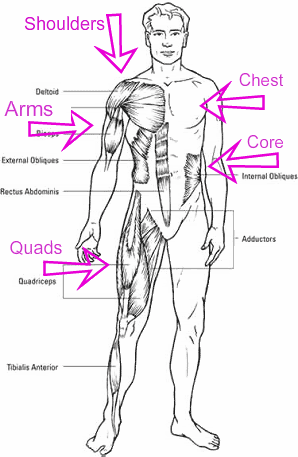 Example moves in this workout are:
Downward Dog with Leg Grabs
Tree Pose with Lateral Extensions
Squat with Shoulder Press
Side Crunches
Back Lunges
Some of the moves, like in the previous workouts, have ways to modify them to meet your physical abilities such as for instance, adding weights to the lunges instead of using only body weight as your resistance.
The description of workout 4 on the Body Revolution guide is:
"This "back of the body" workout introduces more plyometrics and traditional athletic drills using weights for superior sculpting and a dramatically spiked calorie burn"
Like workout 2, workout 4 is focused on the back of the body and offered more combination moves that were "amped" up from earlier workouts.  For instance, adding weights that were optional in a prior workout and a hop to the step ups making them more of weighted jump ups.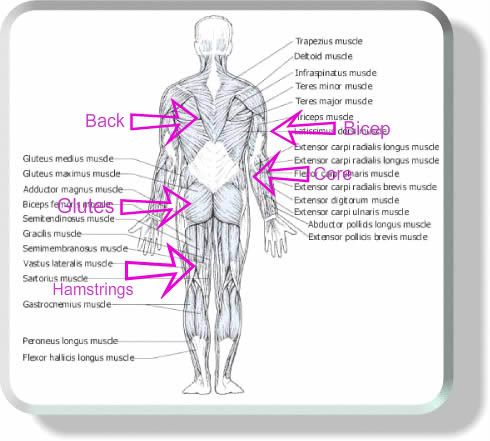 Other example moves in this workout are:
Side Extended Leg Lifts
Single Leg Deadlifts

Hollowman

(my lease favorite exercise move everrrrr!)
Bent Rows
Front Lunges
Week 3:
Week 3 the workout schedule that I followed looked like this:
Day 1: Workout 3
Day 2: Workout 4
Day 3: Cardio 1
Day 4: Workout 3
Day 5: Workout 4
Day 6: Cardio 1
Day 7: Workout 3 (start of week 4)
For the first attempt at each workout during week 3, I used 5lb weights to get familiar with the different exercises being performed but then quickly jumped to 8lb. weights for the second set of each workout.
Week 4:
Week 4 the workout schedule that I followed looked like this:
Day 1: Workout 4
Day 2: Cardio 1
Day 3: Workout 3
Day 4: Workout 4
Day 5: Cardio 1
Day 6: Traveling Day (Rest from Week 3)*
Day 7: Traveling Day (Rest from Week 4)*
To finish off workouts 3 & 4 in the last week of Phase 1, I continued with the 8 lb weights to conquer the workouts and definitely was feeling the challenge of each workout.
Since the cardio workout was the same throughout all of Phase 1, see my review of weeks 1 & 2 for my thoughts on the cardio portion to kick start this program.
*I wanted to get the complete phase 1 completed before I left for Korea so in order to do so I had to skip the rest day from week 3 and start week 4 immediately after the last cardio workout of week 3.  By doing so, I finished week 3 & week 4 in a total of 12 days which was perfect leading up to my departure date.
I plan to start phase 2 on Friday in Korea!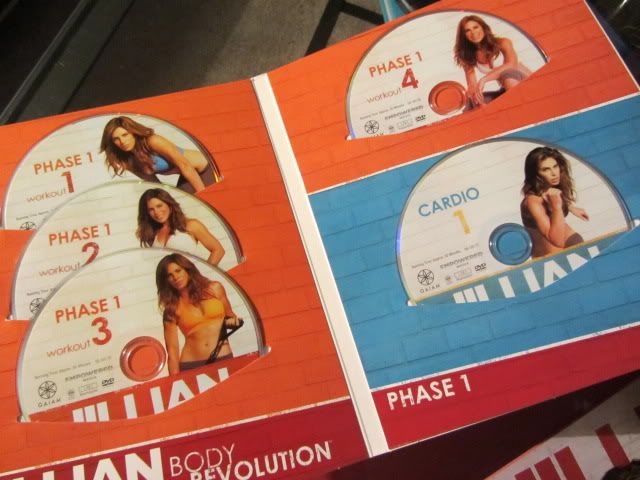 In summation, workouts 3 & 4 were the start of combination moves and focused more on joint movements rather than singling out a single muscle group to be worked.  The "recovery" exercises were less frequent and Jillian made mention to them disappearing altogether as the workouts progress.
Now that I am through Phase 1 completely, I'm excited to see what Phase 2 has to offer!