Weeks 9 & 10 of Jillian Michael's Body Revolution program are done and done! That means it is time to move on to the final two weeks but before that, it's recap time!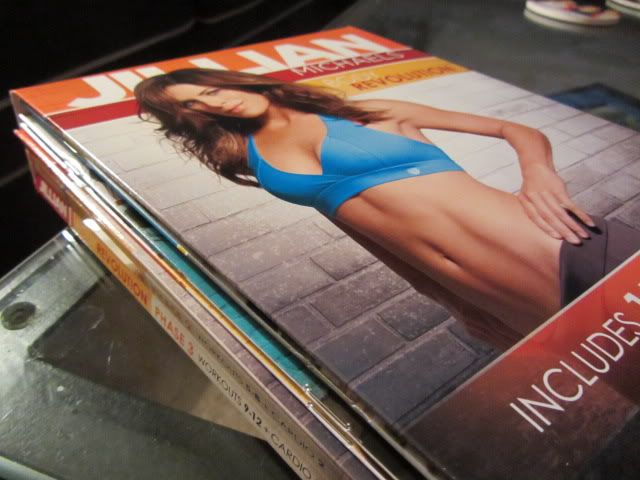 Workout 9

The description of Workout 9 on the Body Revolution guide is:
"Time to rock and roll with super intense "front of the body" moves inspired in part by power yoga and hardcore bootcamp.  The weights and resistance cable provide sculpting and mega fat burn.  Lightning fast cardio bursts are cranked up to incinerate calories and fire up metabolism."
Like the previous odd-numbered workouts, Workout 9 is focused on the front of the body and actually really incorporates your core more than I felt the other odd workouts did.  I really felt the tension on my core through all of the circuits in the this workout, not just one or two of them.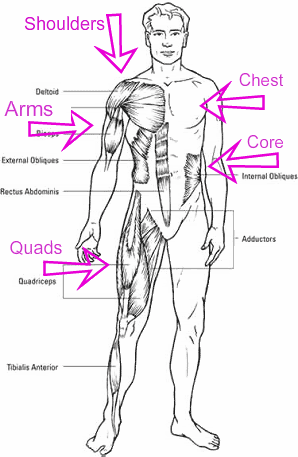 Example moves in this workout are:
Push Up Jacks
Plank Fly
Dive Bombers
Single Leg Squat with Plank Walk Out
Side Plank Crunches
Reverse Crunch with Resistance Cable
Alternating Curtsies with Shoulder Raises
Workout 10

The description of Workout 10 on the Body Revolution guide is:
"Target the "back of the body" in a super quick, intense routine that pushes you to your ultimate potential.  Higher resistance on the weights and resistance cable means superior toning and scorching calorie burn."
Like the prior even workouts, Workout 10 is focused on the back of the body and focuses on jump training with added weights.  A lot of plyometrics with weights in hands, my friends.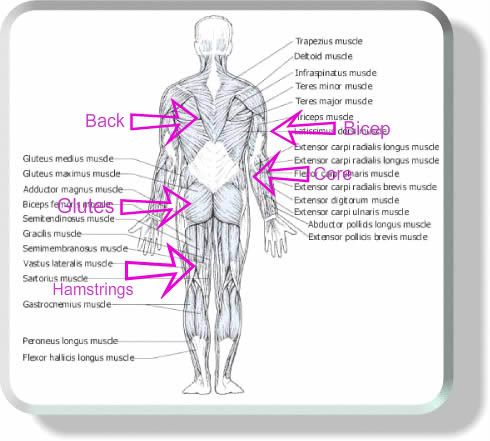 Example moves in this workout are:
Superman with Reverse
FlyHalf Moon Hold
Dumbbell Chops
Static Squat with Dumbbell Hold
Reverse Plank with Alternating Leg Raises
Jumping Lunges with Weights
Backwards Lunge to Jumping Front Kick with Weights
Week 9 Schedule
Day 1: Workout 9
Day 2: Workout 10
Day 3: Cardio 3
Day 4: Off
Day 5: Workout 9
Day 6: Workout 10
Day 7: Cardio 3
Week 10 Schedule
Day 1: Workout 10
Day 2: Workout 9
Day 3: Cardio 3
Day 4: Workout 10
Day 5: Workout 9
Day 6: Cardio 3
Day 7: Off
Weights Used
Throughout the exercises in both Workouts 9 & 10, Jillian recommends different amounts of weight for different exercises; mostly light and medium, however, a few exercises are suggested with heavy weights.  Like with the past two sets of workouts, I used my 5 lb and 8 lb dumbbells and Brian's 3 lb wrist weights when necessary.
For the most part in these exercises, I used 5 lb weights, even on exercises that Jillian suggested using the lightest weight – they just felt too easy with 3 lb weights and I wanted to push myself.  The same is true for some exercises that she suggested medium weights, instead I used my 8 lb "heavy" weights.
Summary
In summation, Workouts 9 & 10 were full of plyometrics that really left you feeling the burn – especially in your legs.  There is plenty of jumping (using weights) along with squats, lunges, chair sits, etc.  After each day of these workouts my legs were seriously tired!  Definitely workouts that keep your heart pumping and your body sweating like crazy!
Body Revolution Weeks 1 & 2 Review
Body Revolution Weeks 3 & 4 Review
Body Revolution Weeks 5 & 6 Review
Body Revolution Weeks 7 & 8 Review