With yesterday being an off day, Brian and I kept the day pretty low-key and spent a couple of hours exploring Bomunsan Park. Since I already was aware of what the route there looked like hill-wise, we opted to take a cab to one of the main areas of the park and then venture out from there.
The scenery was gorgeous as we walked through the park on the paved pedestrian path.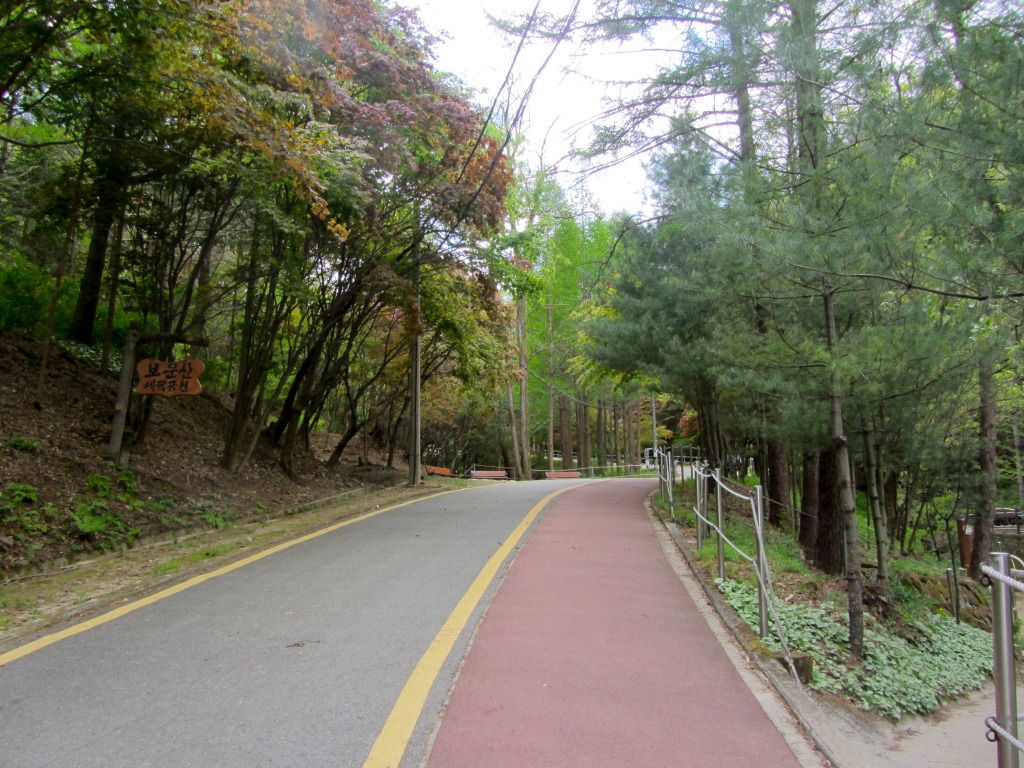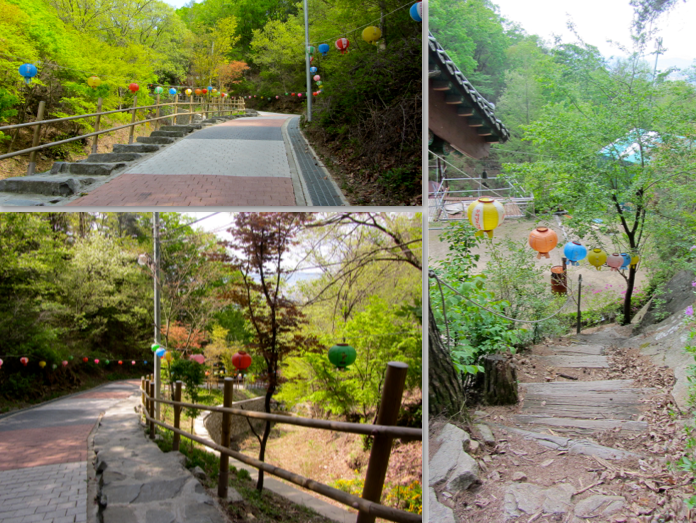 Eventually we made our way to a Buddhist Temple on the mountainside.
The decoration and detail was unbelievable.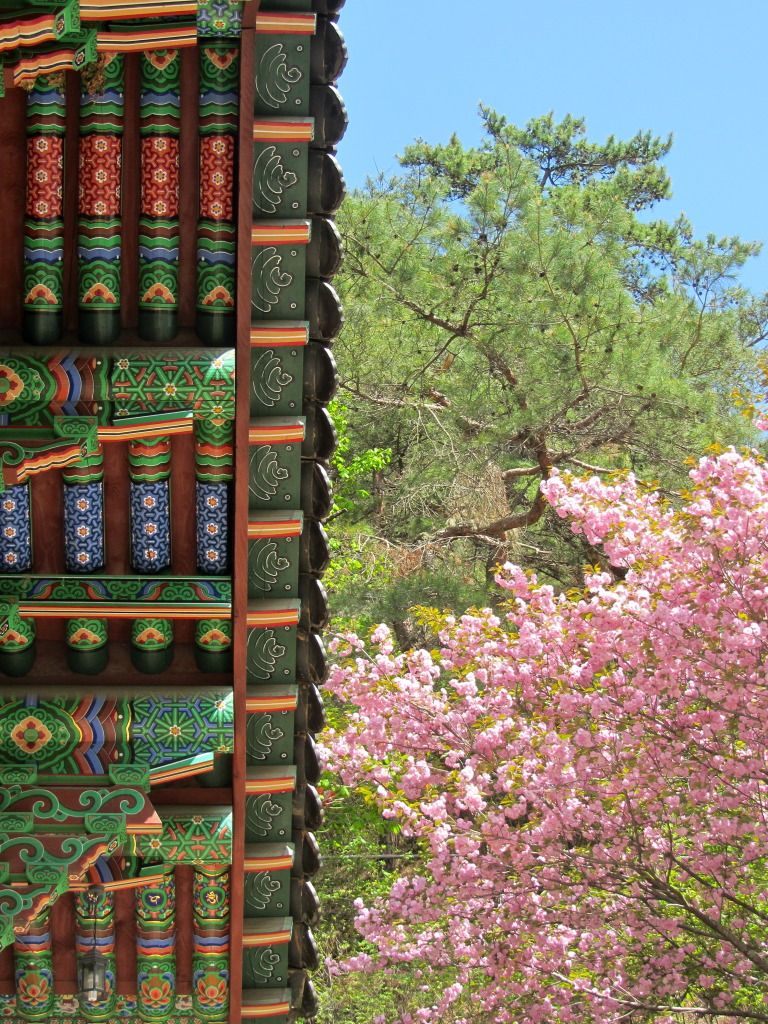 I'm not sure if the view from the mountain or the view of the temple was better!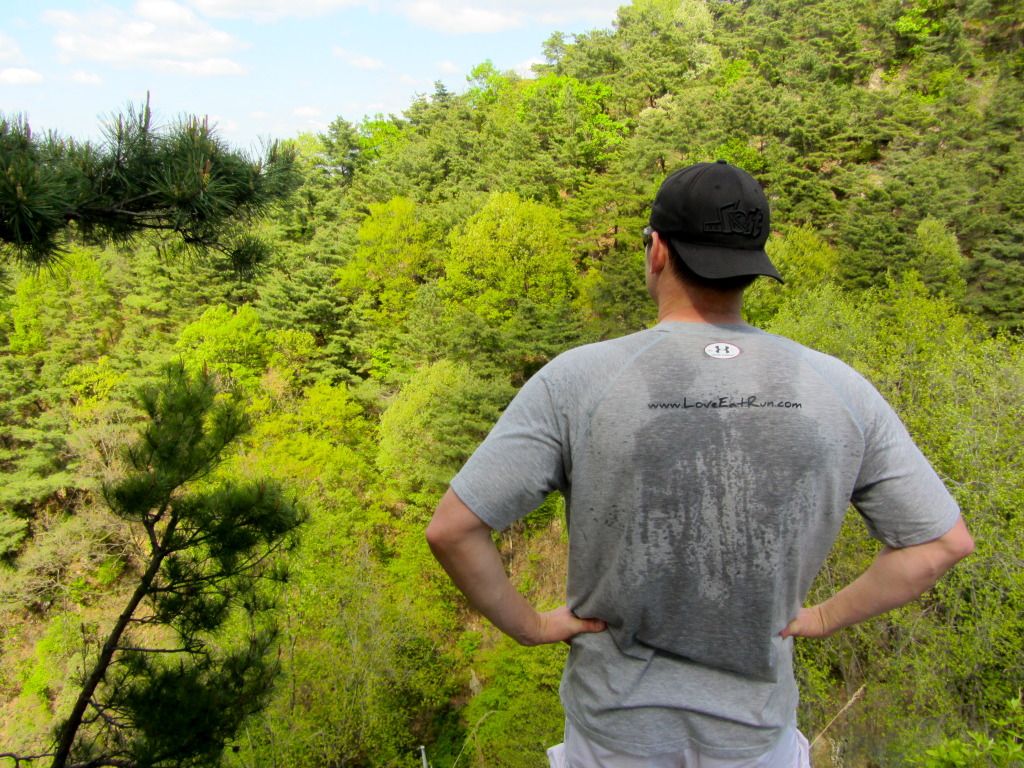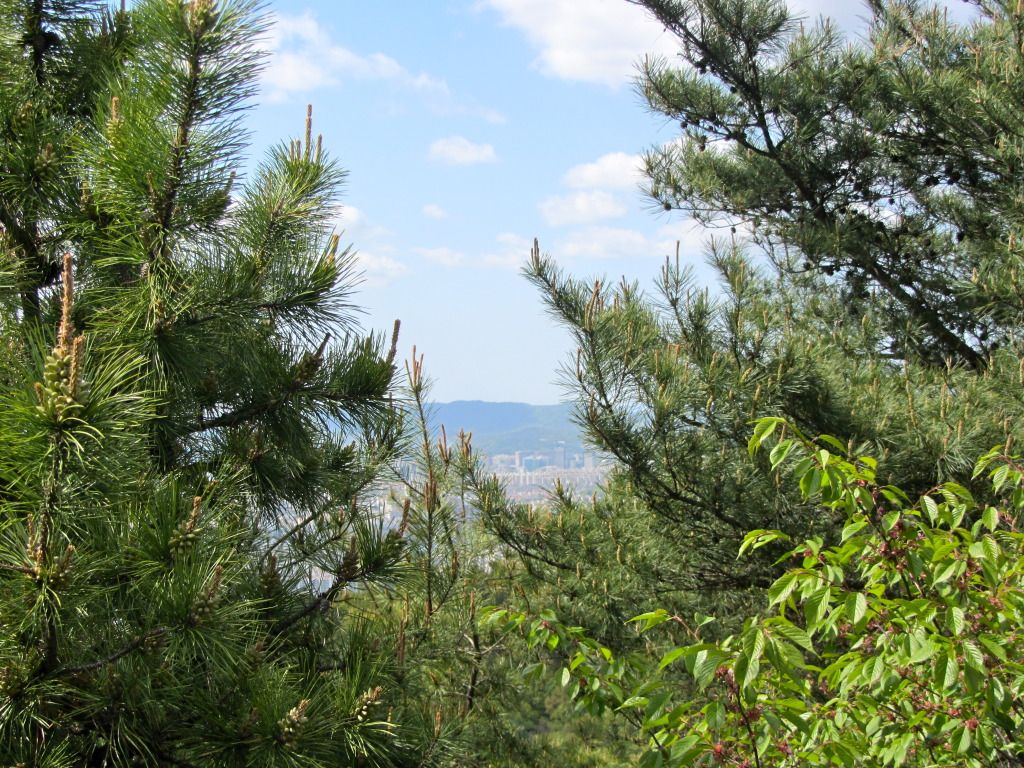 Along the way we passed by one of the spring water spouts where people can break for a drink of water or even fill their water bottles with clean water to take home with them.
We also passed a ton of different exercise areas placed along the sides of the path.
Don't let this mid-pull up picture fool you…I was able to do two complete pull ups in a row!
Overall, a relaxing afternoon taking in the outdoor world that Korea has to offer!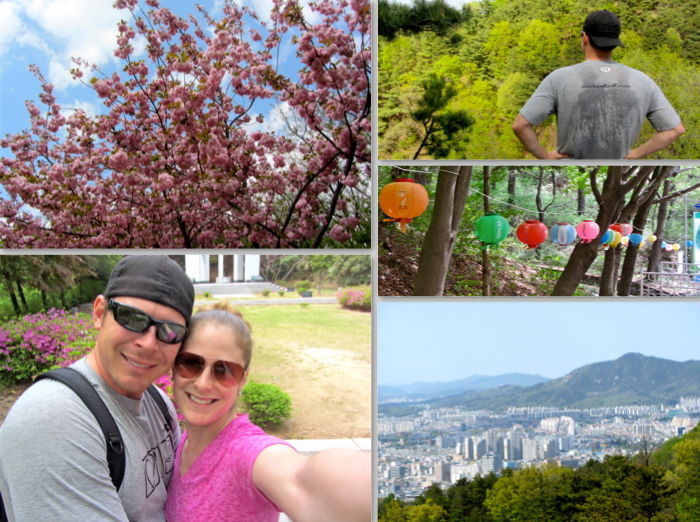 Workout
I made sure to get out of bed with time to make it to the track for a workout this morning to get some sprint work completed.
.75 mile warm up run to the track
4 minute tabata: 20 second sprint, 10 second recovery (.5 mile)
1 mile run
4 minute tabata: 20 second sprint, 10 second recovery (.5 mile)
.75 mile cool down run from track
A total of 3.50 miles on the morning.
Breakfast
After my workout I put together a quick smoothie to eat while I skyped with my parents and Telli Butt. The usual banana, protein powder, soy milk and frozen spinach.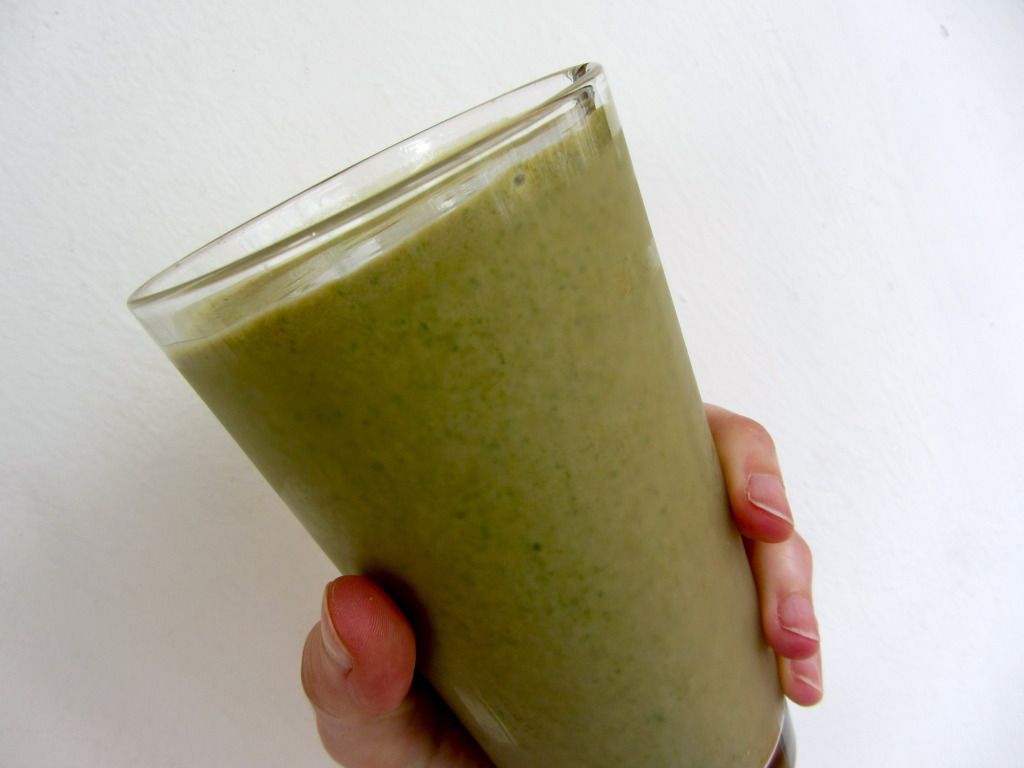 Perfectly clean breakfast to refuel me!