My mom had to ship some baseball things out here to OKC that Brian had left back home and knowing that my new running shoes had been delivered to the house on Tuesday, I asked her to include them in the package since I couldn't wait to not only see them in person but to break them in as well.
How could I not be anxious to get my hands on these babies?!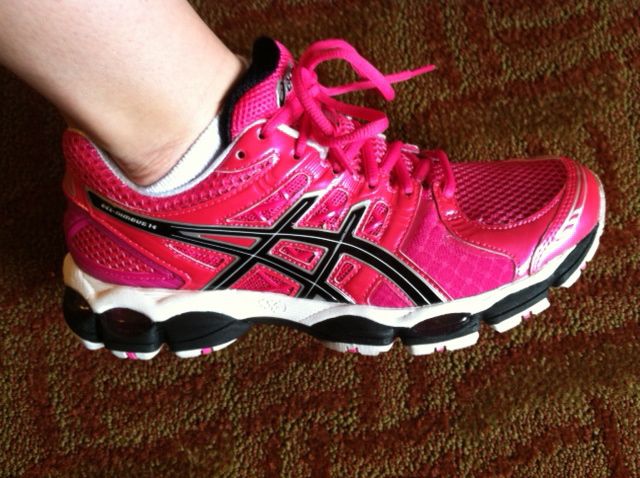 I may have a new prized possession!
Workout
I laced up my new kicks for my first outdoor run here in OKC this morning! I did a lot of looping back and forth around the canal and through Bricktown and covered 3.55 miles by the time I was finished.
It was a nice 28 minute run and I enjoyed not only being outside but also discovering the locations of different restaurants and bars that look like fun places to visit. Not to mention I spotted Bricktown Candy Co. with a huge sign for homemade gelato outside as well…and it just so happens to be verrrry close to Peachwave Yogurt. T-R-O-U-B-L-E!
Breakfast
Before my run, I stopped at the breakfast buffet to grab breakfast for Brian and I post workout. I made him a plate of scrambled eggs, breakfast potatoes and sausage and grabbed some granola for myself to add to a Chobani I already had stored in the mini-fridge in our room.
Plain Chobani with honey, granola and sliced banana.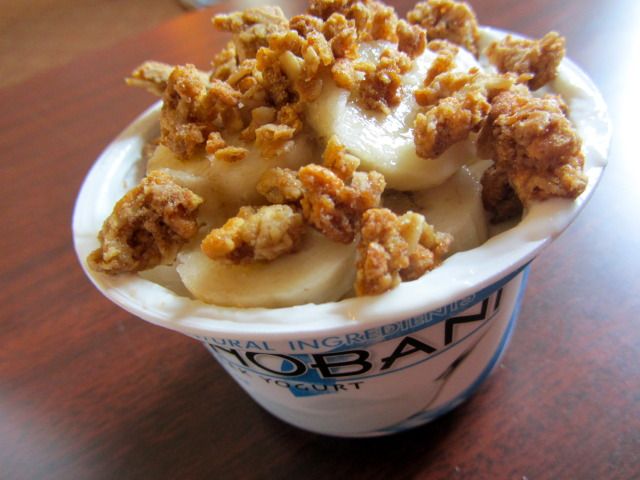 And a Bombshell Spell to accompany it.
Not too shabby for a hotel breakfast (with some add ins from a trip to Walmart)!
Question:
Are you excited to try new shoes out as soon as you get them?