Brian finally got here around midnight around last night!
Yay! for his vacation starting now too!
Workout
I woke up this morning and went for a 50 minute run on Coastal Highway while Brian was getting a little extra sleep.
I'm skipping my strength training on the day since I didn't feel like doing a day pass to the gym – it is vacation after all!  I'm take just getting my runs in!  Even though tomorrow is a cross training day – stairs or a cardio beach workout maybe?!
Breakfast
After my run, I came back and made a quick breakfast of grits with pepperjack cheese.
And added half of a banana and a plum from the Syracuse Farmer's Market, where Brian was on his last roadtrip.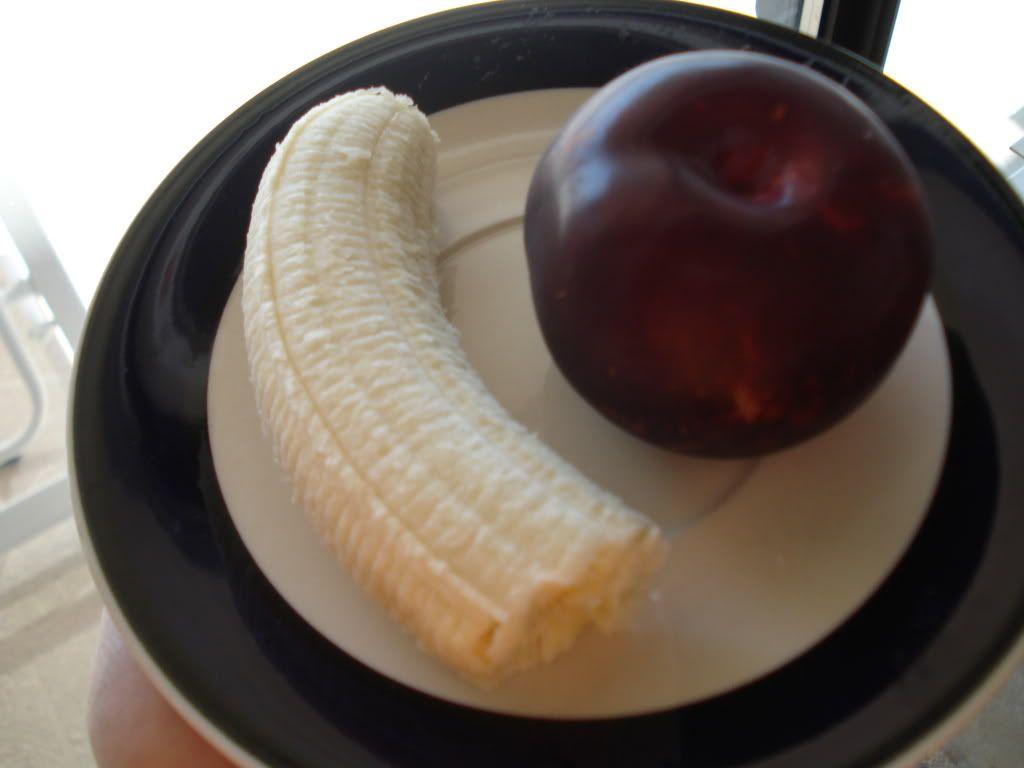 Off to enjoy some more time in the sun!
Jeremy and Shane are on their way! Yay!!!
Question:
Do you stick to your workout/training routine while on vacation?  I figure as long as I am getting miles in or at least something then I'm content