This morning marked the start to a big day!
Yesterday afternoon Brian saw a sign for a 5k taking place literally a few blocks away from his apartment and obviously immediately texted me to let me know there was race taking place since I would be here.
He had already promised to run 3 miles with me in the park this weekend so obviously an organized 5k was perfect for us to run together.
I honestly didn't think that he would agree to it but he did. And with no hesitation!!
So this morning we woke up early and each made our own pre-race breakfast.
Brian's was a muffin with peanut butter and jelly and cheese grits while mine was as close to my typical pre-race breakfast that I could get with not all of the necessary ingredients.
A bagel toasted with peanut butter (duh) with dark chocolate M&Ms on half and raspberry jelly on the other.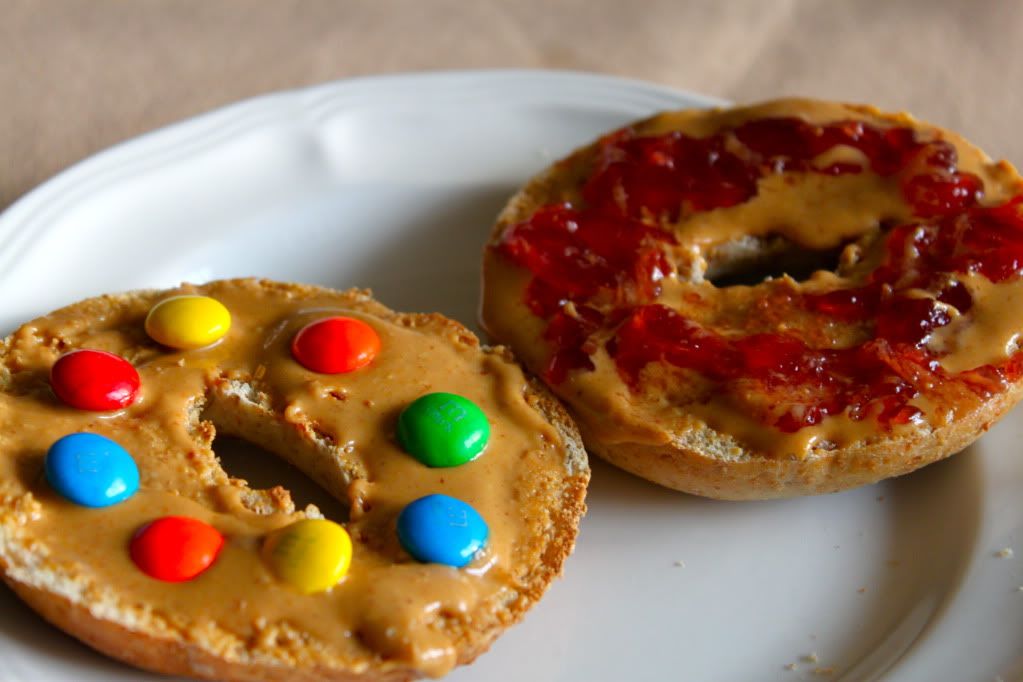 No banana involved but hey, it works.
And I totally would have put the M&Ms on both sides but I got a disapproving look from Brian. Guess he's not on the candy for breakfast bandwagon?
After breakfast we headed to register for the race!!!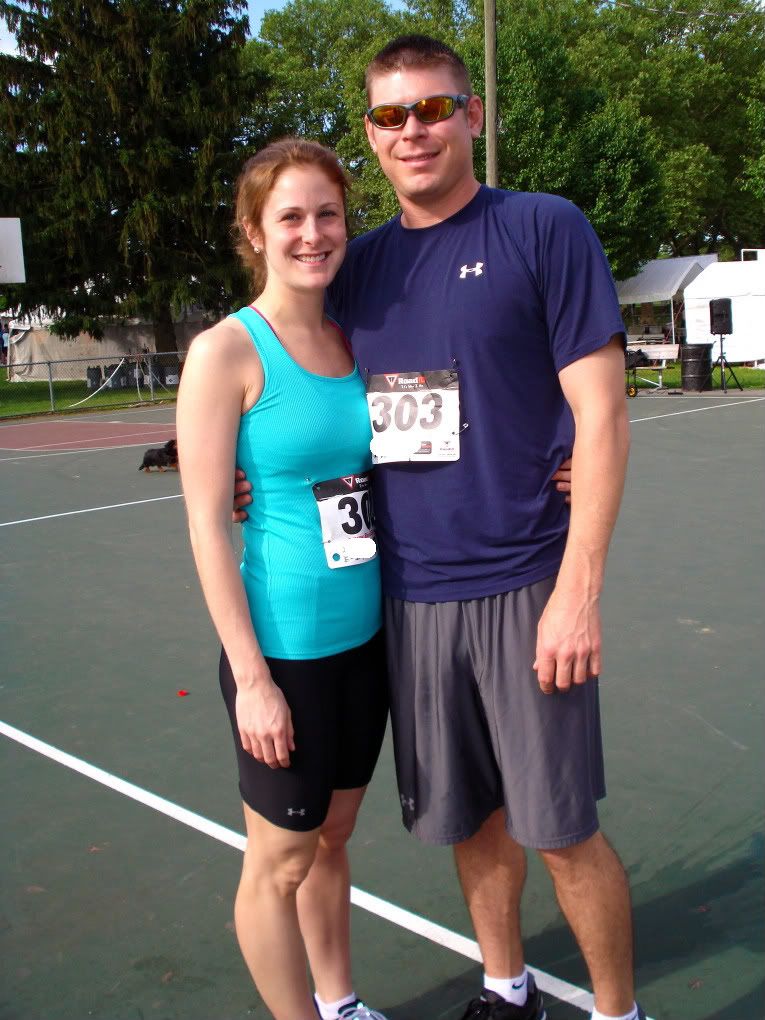 The Mayfair Festival 5k.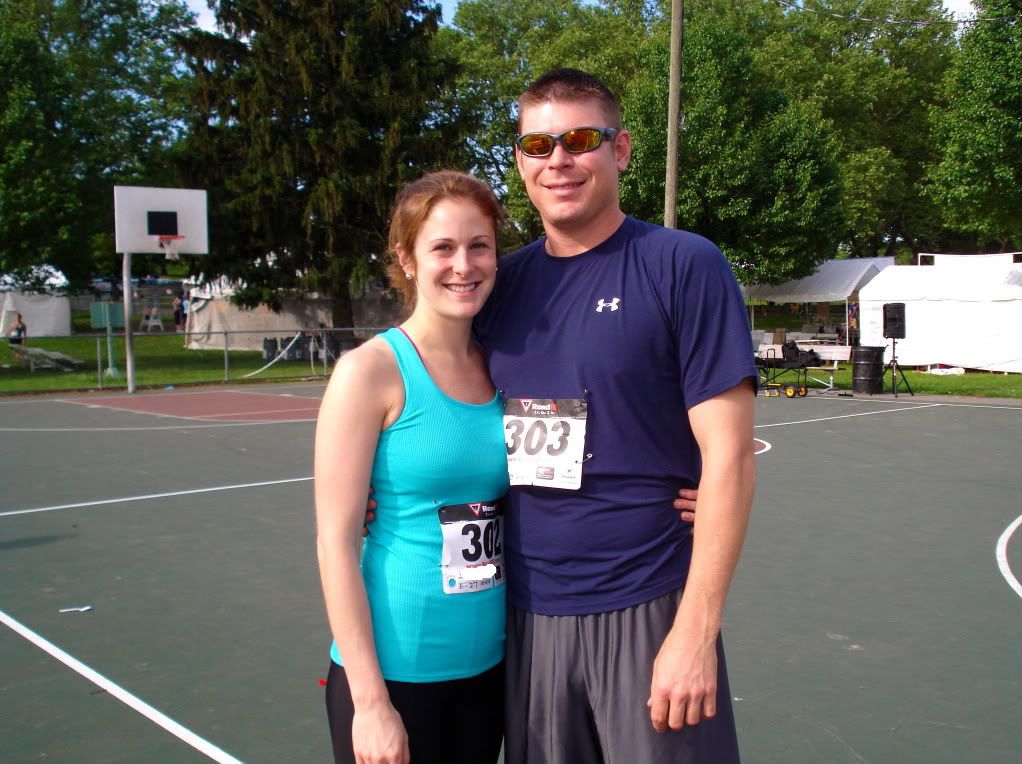 It was a pretty flat course that took you through a really scenic park.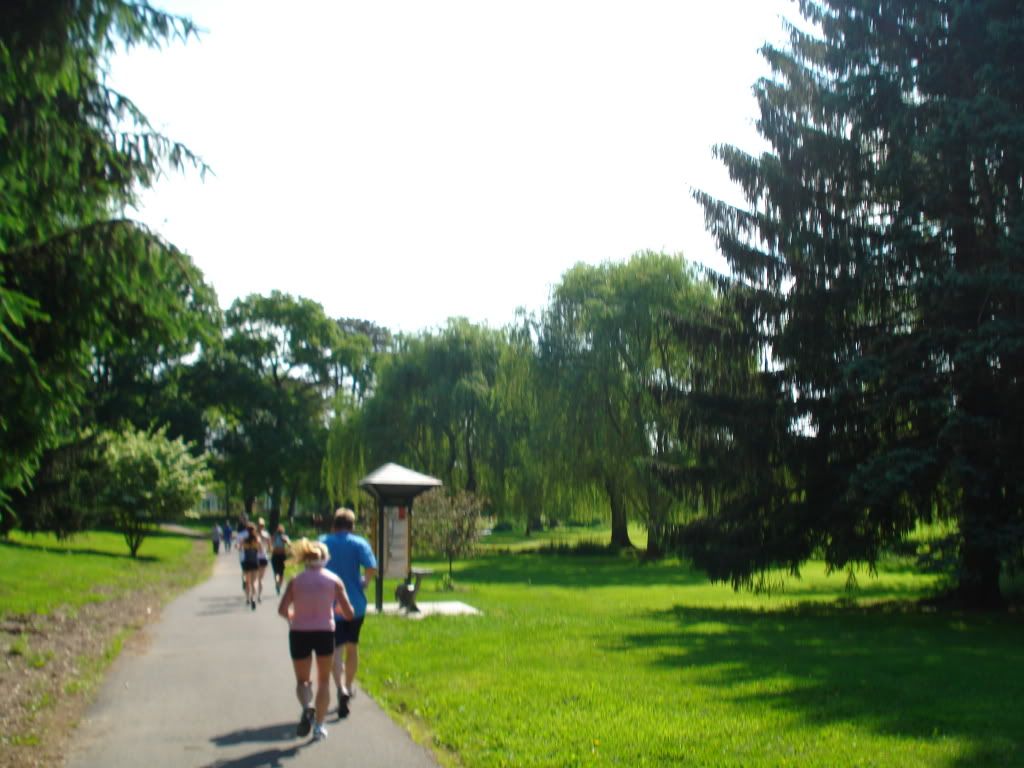 We busted out our first mile in under 8 minutes but then slowed our pace a little for the next almost 2 miles before turning it on for last .25 mile and sprinting it out.
I was giving B little updates on the mileage we had left and when we got to 1 mile left I asked if he wanted to bust it out in under 6:46. He wasn't amused.
We ended up finishing (together) in 26 minutes flat!
There was no chip timing for this race so once you finished everyone had to line up in the single file shoot to hand in your bib numbers.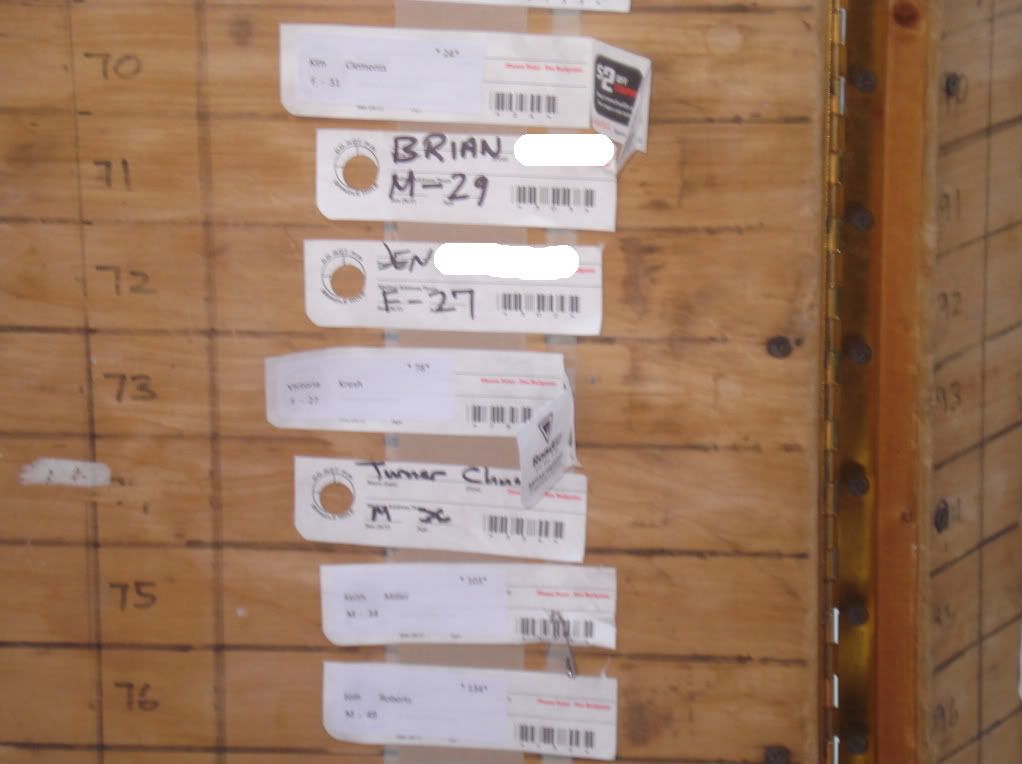 Yes, I let Brian through the shoot first. And no, there was no kicking and screaming or pushing or tripping, I gladly stepped to the side and let him ahead of me.
Only because it was his first race. It won't happen again!
As you all know, this was a huge moment for me!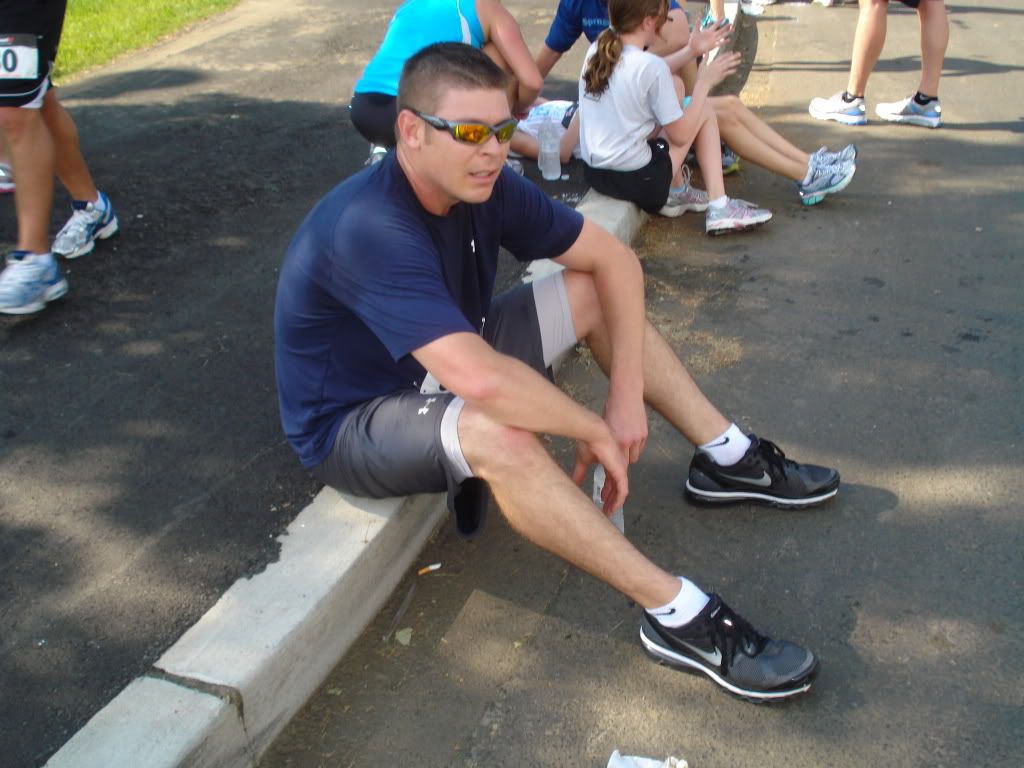 I'm so proud of him for finishing and for pushing out the whole race. We agreed beforehand that no matter what we were running the whole race and running it together.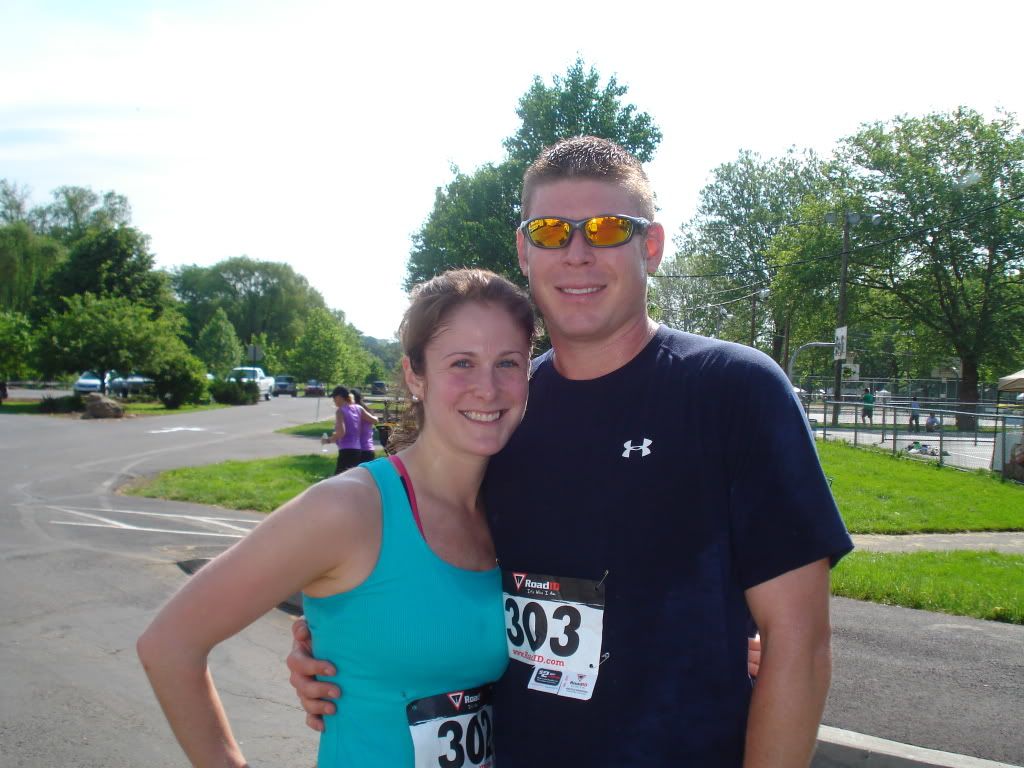 As for now…this is the scene in the apartment. I'm blogging and he's….
Dying?