What happens when a strong caesar craving strikes while at the grocery store picking up food for dinner?
Why, grab the necessities and run with it!
The plan for dinner last night was broiled salmon so when my caesar craving snuck up on me, I grabbed some romaine lettuce, parmesan cheese, croutons and caesar dressing to use as the host for my piece of fish.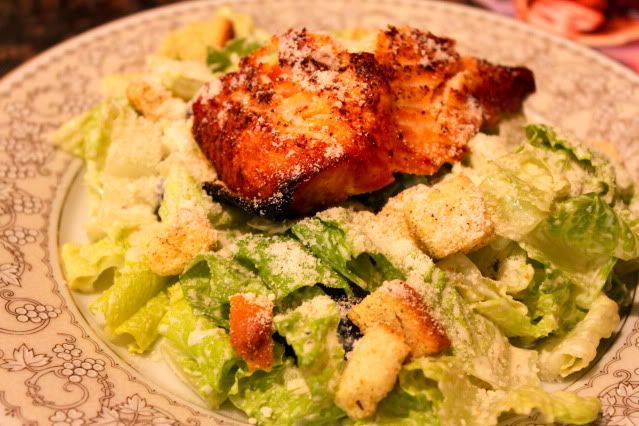 Totally hit the spot!
Workout
This morning's workout was an easy 5K – out the driveway, past the temple, past the church, around the bend, through the stop sign…and back again.
I know it like the back of my hand! 26 minutes and change.
Breakfast
Since we were given a way larger piece of salmon than we asked for from the seafood counter yesterday, there was a gracious portion left over still this morning. Enter breakfast…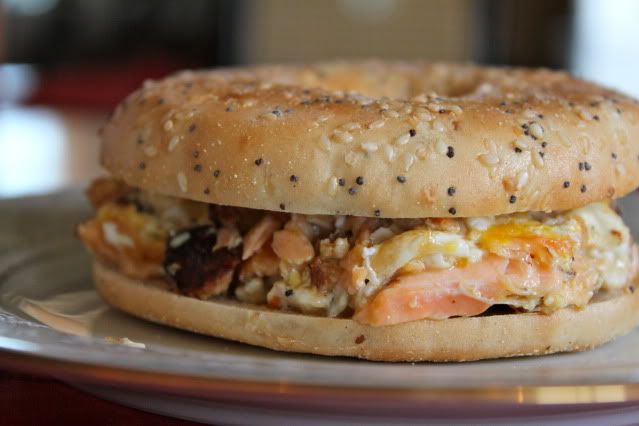 An everything bagel thin toasted with an egg, salmon and goat cheese scramble. Delish!
Question:
How often do you give into cravings?