Lunch
Today's lunch was pretty boring – a salad topped with grilled chicken, with watermelon and a mini soft pretzel on the side.
So instead of sharing more about that with you, I thought I would share something a little sweeter and much more up my alley.
Like last night's dessert!
I made two recipes that I have been eager to try from two other bloggers:
1. Chocolate Chip Cookies for one from Jenny at Peanut Butter and Jenny
2. Voluminous Vanilla Ice Cream from Kate at Chocolate Covered Katie
I altered both recipes slightly but still ended up with delicious results.
Chocolate Chip Cookie Mini Cakes
For the cookies, I used whole wheat flour and my batter wasn't as thick as I would have liked for cookies.
So instead, I used a mini muffin pan and make mini chocolate chip cakes.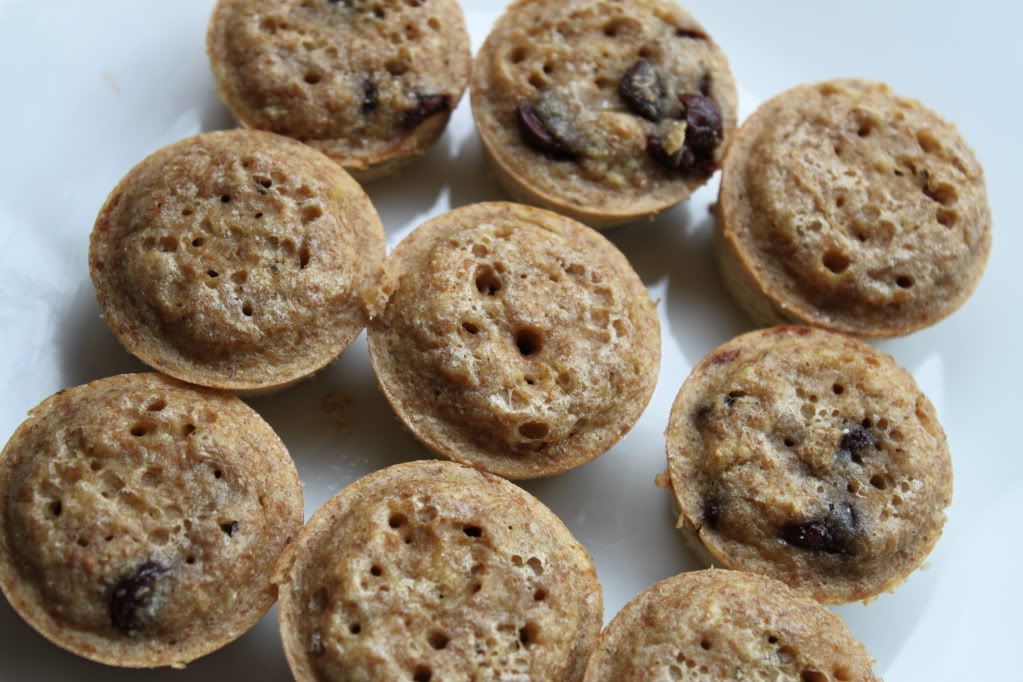 Tasty with a very doughy, chewy texture.
Voluminous Chocolate Chip Ice Cream
For the ice cream, I followed Katie's recipe exactly and added chocolate chips to the finished product.
The ice cream was more "icy" than I prefer so next time (like maybe tonight?!) I plan to add in a frozen banana as well to make it a little creamier.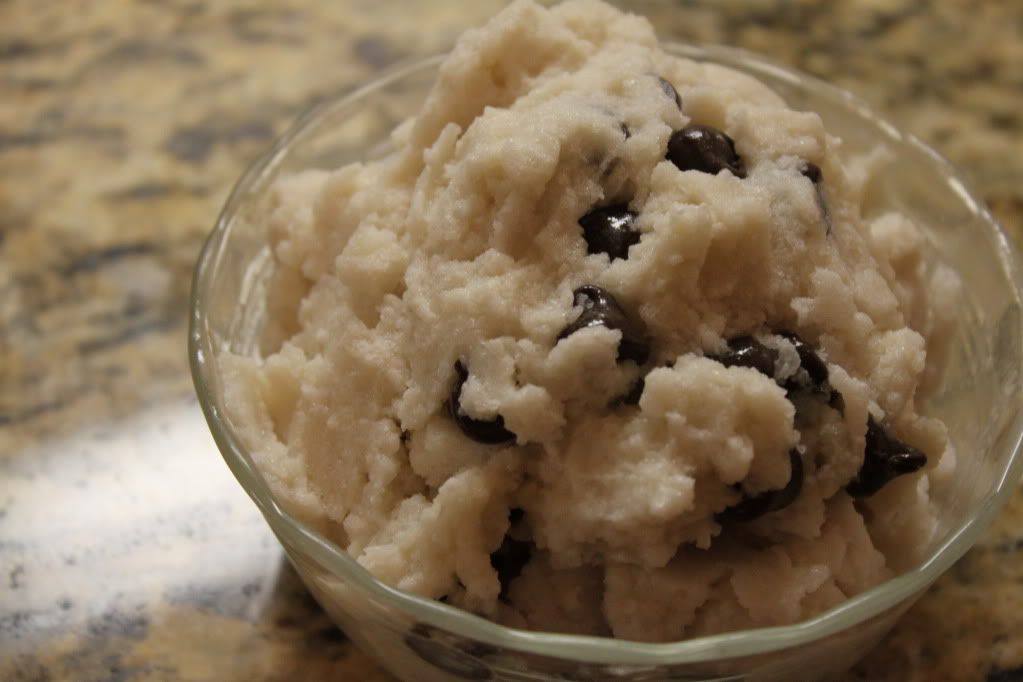 Chocolate chip cake and chocolate chip ice cream for dessert.
Heck yeah!!