I drug my feet a little longer this morning before getting my workout in but with completely good reason – time in the kitchen! And from that time in the kitchen, we now have three more treats on our counter to snack on.
I'm not sure if that is a good thing or a bad thing though…
First thing to get put together was peanut butter bread that I caught my attention over at Chocolate Covered Katie.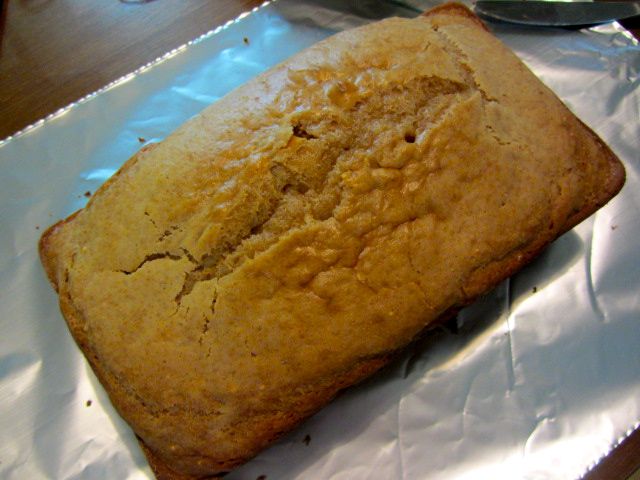 I mean, peanut. butter. bread. Of course I was going to want to make it and luckily I had all of the ingredients on hand.
I followed Katie's recipe using the following options:
1/3 cup of peanut butter over the 1/2 cup
2 Tbsp. of additional peanut butter for the applesauce or mashed banana (had neither on hand)
1/4 cup regular sugar with 1/4 cup brown sugar for the sweetener
2 Tbsp. of additional regular sugar and brown sugar instead of the stevia extract (again, didn't have that on hand)
1 tsp. of vanilla powder in place of the 2 tsp. of vanilla extract
Brian and I both sampled a piece after lunch and loved it.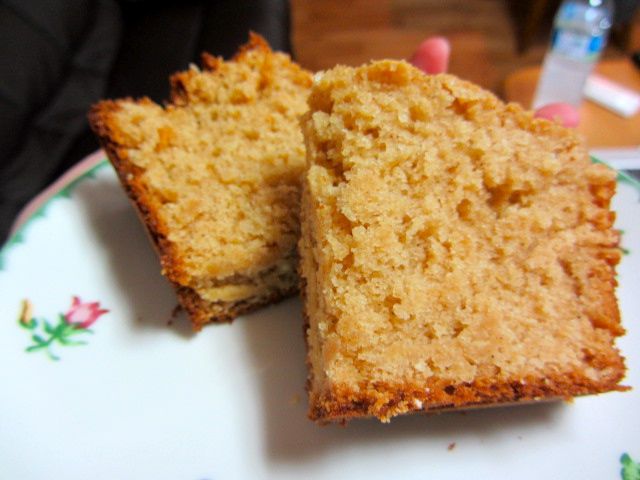 It would definitely be good with jelly or heated with sliced bananas and a hot cup of coffee. Or even with some vanilla ice cream and chocolate sauce as dessert?!
The second thing I put together was trail mix for Brian. This is one of his favorite snacks and yesterday at Costco we picked up raisins, peanuts and a bag of mini Hershey bars to break up in place of his usual M&M's (we couldn't find any chocolate chips or a big bag of M&M's).
Improvising wasn't hard though. I unwrapped a mix of special dark and milk chocolate mini bars and got to smashing them in a plastic baggie.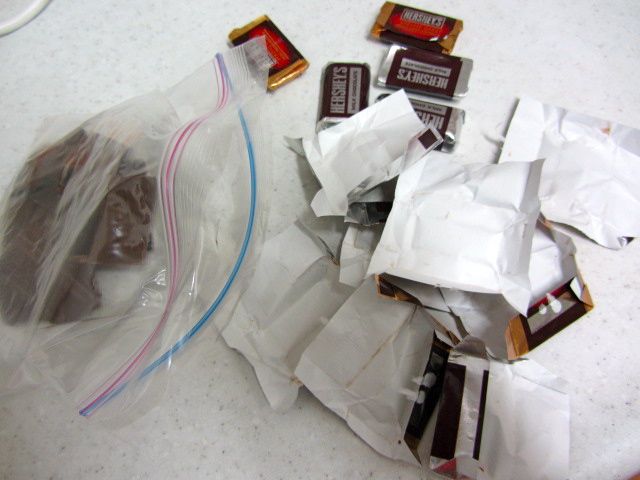 Chocolate bits in no time!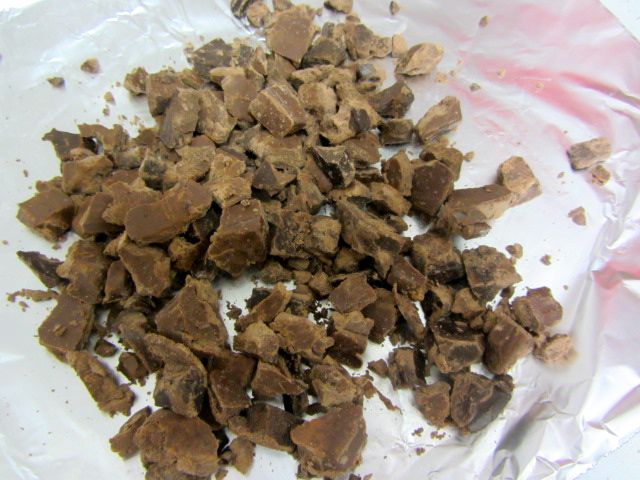 Finally the last treat to come out of the kitchen was another batch of granola. Blueberry Vanilla Granola.
Recipe coming soon!
Workout
By time I was done with mixing, chopping, stirring and baking in the kitchen, Brian was already home from practice so I figured it was time to finally get to my workout.
Body Revolution, Phase 3, Cardio 3. Week 10 starts tomorrow which means only one more week with Workouts 9 & 10 and only 3 weeks total left in the program!
Lunch
After my workout (and before sampling the peanut butter bread!) I had a lunch that was super simple to throw together.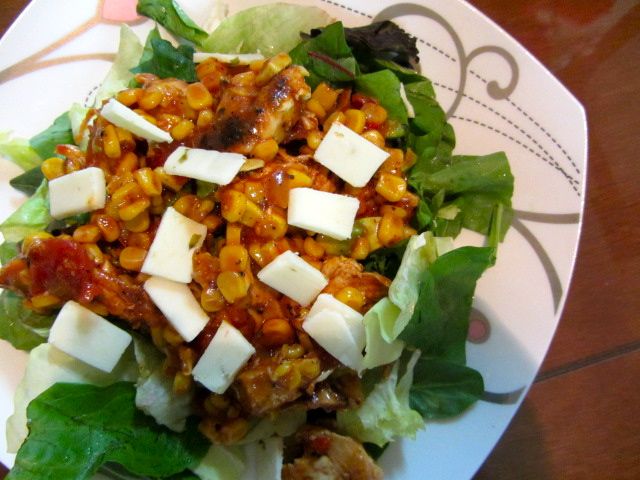 Salad greens topped with the leftover Avocado Chicken Salad from yesterday.
It looked so good again today that Brian had me back another batch with chicken he was boiling to shred so he could have some in a wrap for his lunch. I love when he jumps on board with healthy meals!
Question:
Do you ever get into the kitchen and just want to keep cooking or baking up a storm?