While out running errands this weekend, I saw a kit to make caramel apple cake pops. The idea and delicious thoughts of them stayed in my head over the past couple of days so I had to try them out for myself.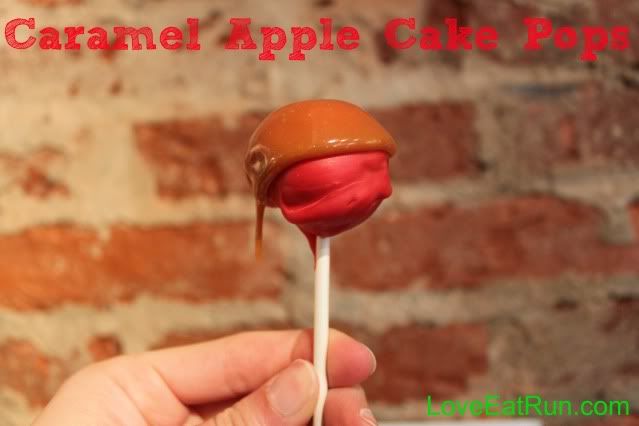 For the cake balls themselves, I used a white cake box mix and added 1 tsp. of cinnamon to the mix for a "spicier" flavoring and then used my Babycakes cake pop maker (finally!) to quickly bake about 60 balls. Each of the 5 batches took approximately 4 minutes to bake in the cake pop maker so really it took just about as long as a cake would in the oven.
After the balls cooled, I added each to the top of a stick to help for easier coating.
For the coating, I first melted red chocolate melting discs in the microwave and covered each ball to make them into apples.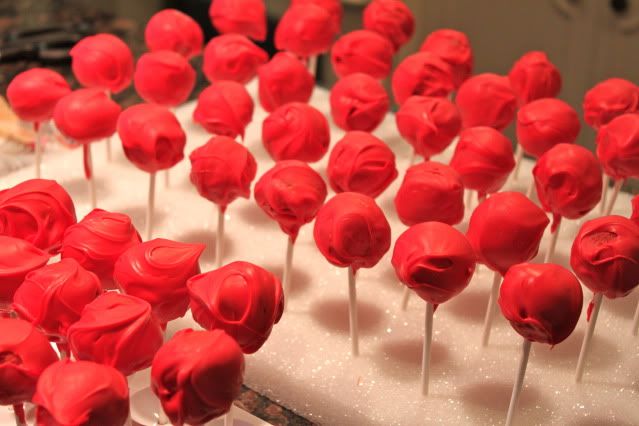 Once that layer was dry, I used caramel bits to melt for the final topping.
I dipped each apple cake pop into the melted caramel to coat the top half.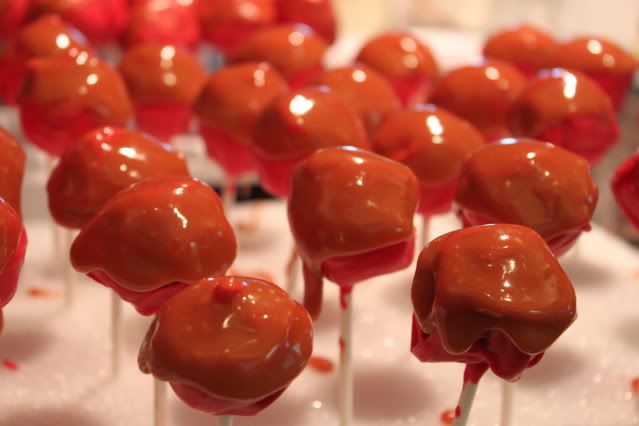 Caramel Apple Cake Pops!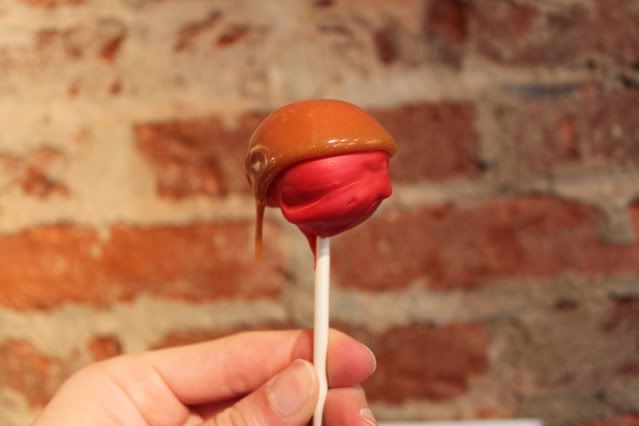 You can also add a green M&M to the top of each as the apple leaves!
Anyone want some cake pops?! I'm scared to have all of these in the house for too long – because I know Brian and I could put a seriously hurting on them!