Last Night
After Brian's game last night, we were looking for a quick place to get a bite to eat that, A: wasn't too unhealthy and B: was still open. Enter Carino's Italian Restaurant.
By the time we got there, we both were starving and immediately dug into the bread basket with oil and garlic for dipping and ordered an appetizer as soon as we requested two waters with lemon.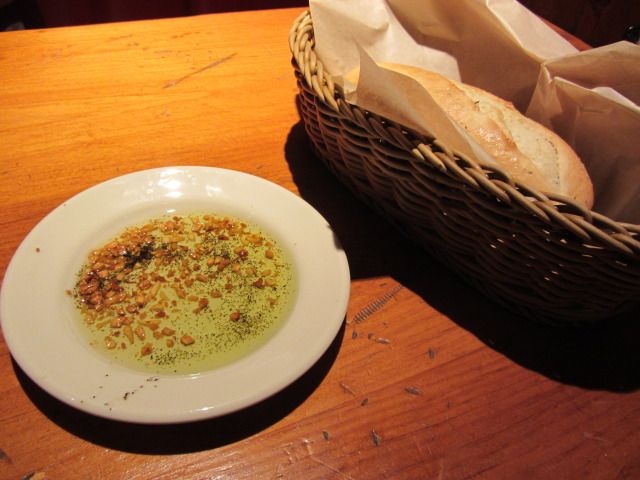 When the chicken parm sliders came out, I was instantly happy with my choice of only a salad as my entrée.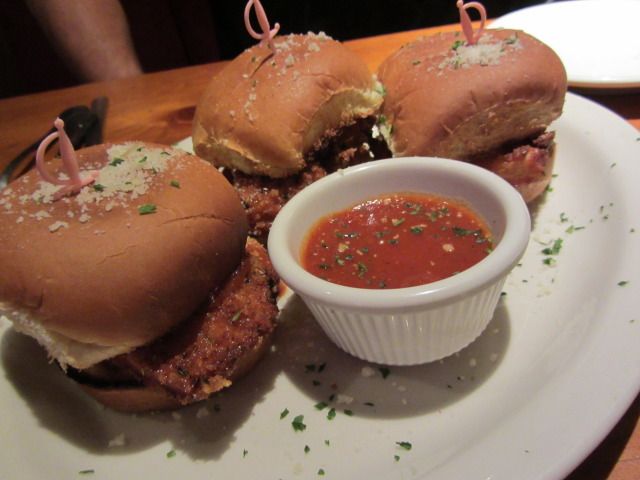 They were absolutely delicious but not your typical slider size. One took up almost my bread plate!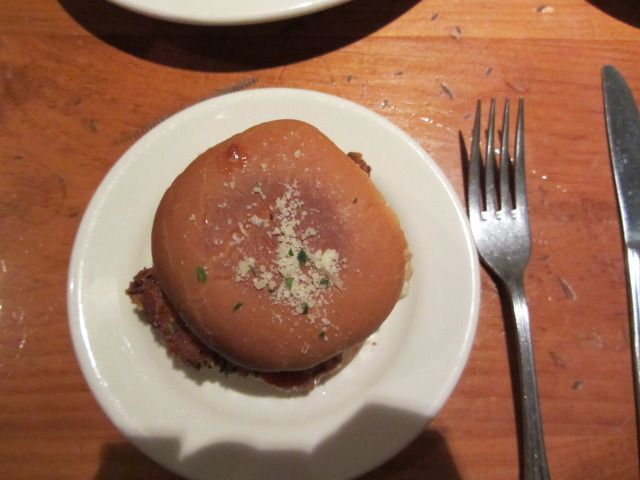 My salad of choice for my main meal was the Italian wedge – iceberg lettuce, apples, bacon, gorgonzola, pecans and tomatoes served with garlic ranch dressing on the side.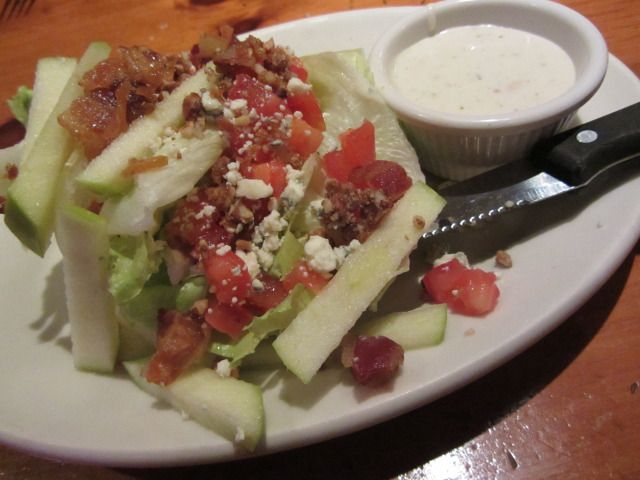 Brian ordered off of the special summer menu and he loved his chicken jalapeno ravioli. I had a bite and really liked the flavoring but overall there was no way I could have eaten the whole plate as my meal – wayyyy too spicy for this girl!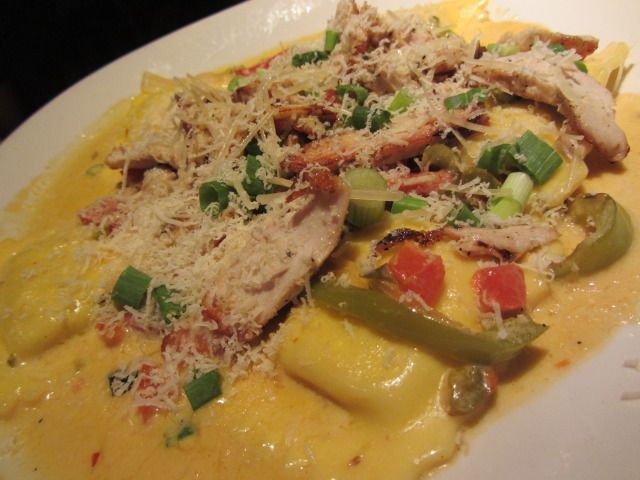 Between the bread, one and a half sliders and the salad, I left feeling perfectly satisfied – not stuffed to the brim and not wanting anything more.
Carino's for the win!
Workout
I started this morning off with my 3rd workout in three days in the fitness center at the hotel. My legs were feeling beyond tired so I tried to take it easy on my 45 minute run and ended up covering 4.87 miles in total.
One thing that the past three workouts have taught me – I am NOT a fan of treadmill running right now. I go through phases of loving it and hating it and right now I would much rather be outside on the open road or trail.
Breakfast
Brian met me downstairs after my workout and we hit up the breakfast station in the hotel.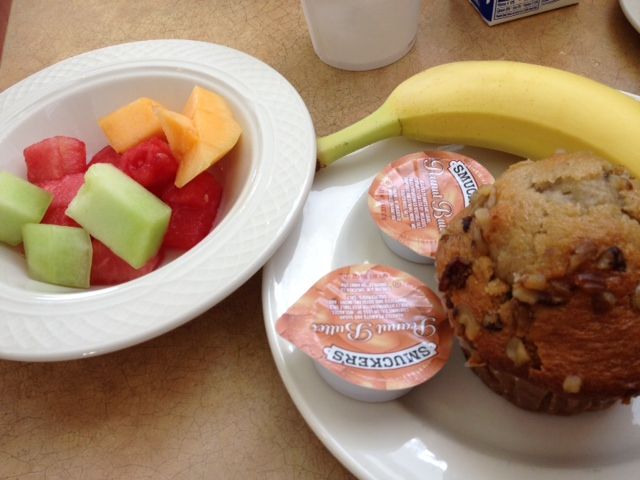 I filled up on fruit, part of a banana nut muffin and an egg white and veggie scramble.
And also snatched peanut butter and a banana for a snack later in the day.
We are taking some time this morning to explore historical Round Rock before Brian takes me to one of his favorite BBQ restaurants here in town. Then…more baseball tonight!
Question:
Have you ever eaten at Carino's?