Before work today, I made a visit to my dermatologist's office. I arrived early, hoping to get in and out with extra time before I had to be at the office and to my surprise it worked! The physicians assistant did inform me though that the secret to in and out appointments is to make them on Fridays. And she also said to avoid Monday appointments at all costs!
Making a note to self on that one! The less time I have to hang out dressed in an open-in-the-back robe,  in a sterile room staring at uniquely painted walls, health posters and my hands in my lap – the better.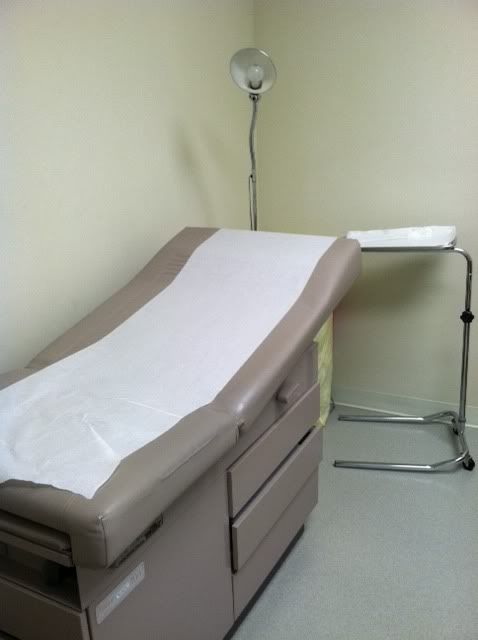 I made this appointment with the dermatologist to have him look at (and remove at the suggestion of another dermatologist) a spot on my left arm. However, after examining the area, he determined that it is 100% benign and only scar tissue. He said unless it was bothering me, then no need to remove it.
Woohooo!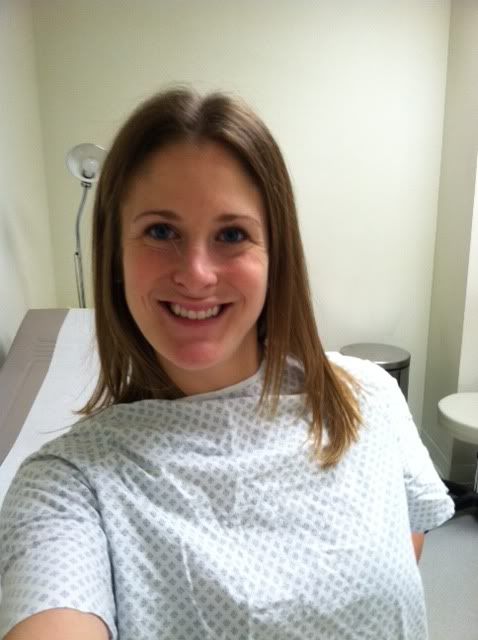 [You know you are a blogger when....you take pictures of yourself in a gown in the doctor's office!!!
]
However, he did end up removing a mole on the back of my right arm instead. But besides that, my full body scan came back clean!
And since I was in and out of the doctor's office in no time at all, I got to make a special stop on my way into the office. One Dunkin Donuts coffee for the road and 28 k-cups for later!
I love my Keurig and have been patiently waiting for DD to release k-cups so I was super stoked when they finally did. Only problem was that I had given up coffee at time. Initial plan was no caffeine drinking during marathon training, however, I reneged on that deal and have since retreated back to coffee, all thanks to my trip to Cali and staying with two HUGE coffee drinkers! (Thanks Katie and Sarah!
)
I can't wait to test out the k-cups later this weekend…if only they came in Pumpkin!
Lunch
One guess what was today's lunch! Quick! Answer?!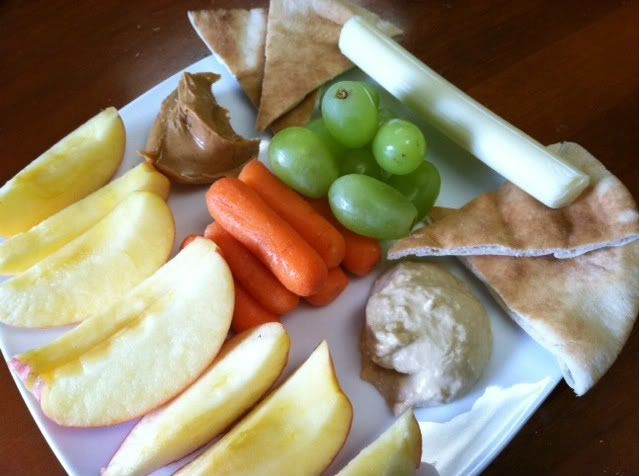 Yep, you got it! A sampler plate. Warm pita bread, carrots, hummus, a cheese stick, grapes, an apple and peanut butter.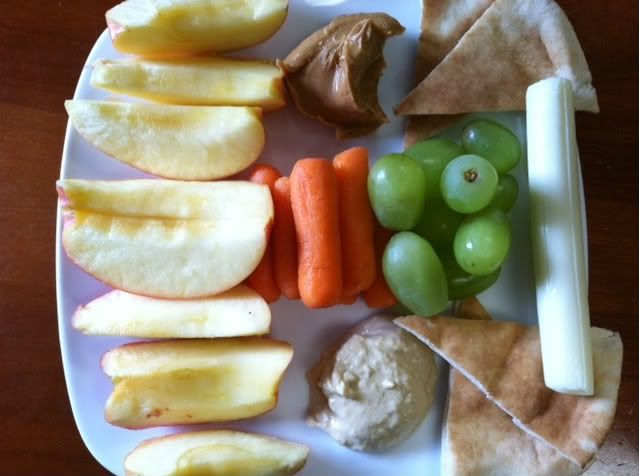 Carbs, veggies, protein, dairy and fruit. Wham, bam, thank you m'aam, I got the food groups covered!
Question:
What is your least favorite doctor to visit? Hmm…I would have to say the "lady doctor" just because it's such a production for a 5 second visit with the Doc. And I feel like they make you wait the longest in the dreary room…staring at a million STD and baby posters!!!
Have you ever had a mole or skin spot removed before? This was my first time and it was nothing…easy peasy!
Which of my lunch sampler plate would you save for last? My last bites were DEF apple and peanut butter!