Our wedding ceremony is officially 100% set. Music has been picked and confirmed with the organist and the rest of the ceremony itself has been set and confirmed with our presiding Monsignor! That meant the rest of the morning was spent doing a mock-up of our final program.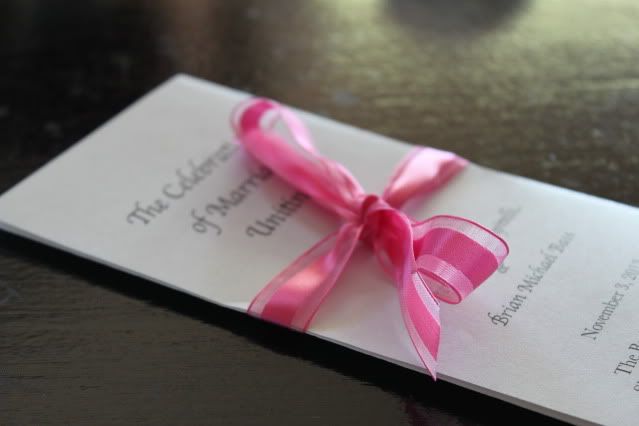 One more thing to cross off of the checklist!
Next on today's agenda is another final wedding task – my last dress fitting!  I can't wait to see the magic that the seamstress did with my bustle and another addition to my dress.  The countdown is seriously on now, my friends!
Lunch
Lunch today was leftovers from Brian's dinner last night.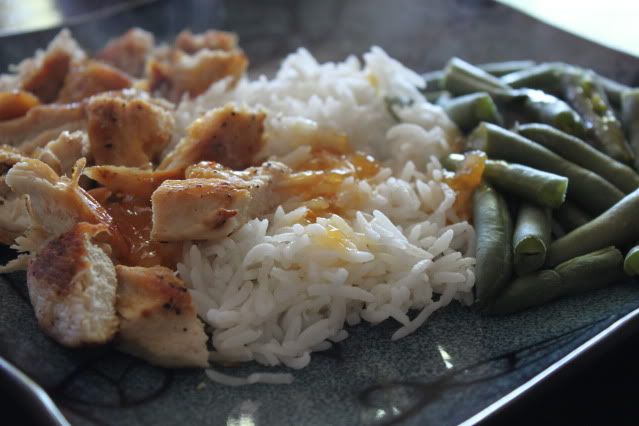 Chicken, rice and green beans all with a Tequila Pineapple sauce drizzled on top.
Off to my dress fitting followed by a little Grace and Noah time and then to see Wicked! Another busy, busy day!
Question:
Have you ever seen a Broadway or Off-Broadway show? What is your favorite? I've seen a fair amount of shows – including The Lion King last year – but I think Les Miserables is my ultimate favorite.