With last night's turkey burger dinner, I previewed a cheesy jalapeno cornmuffin and now I'm back with the recipe for you!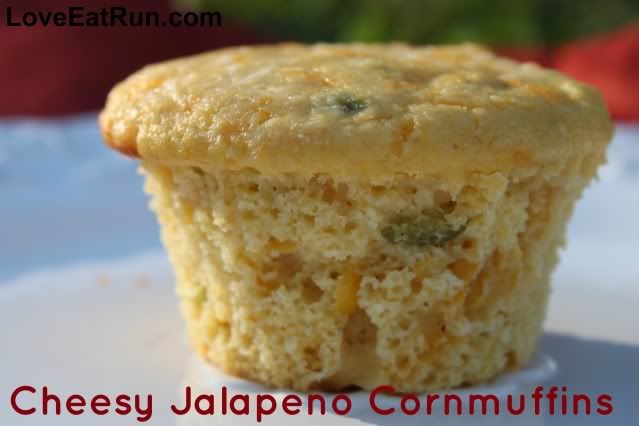 I came across the recipe in a Hungry Girl email and made a few adaptations in my version – like honey for the Splenda, full-fat cheese, a lower baking temperature and adapted baking time.
Cheesy Jalapeno Cornmuffins
Adapted from: Hungry Girl
Serves: 18
Ingredients:
1 cup flour
3/4 cup yellow cornmeal
2 tsp. baking powder
1/4 tsp. salt
1 1/2 cup creamed corn
3/4 cup egg beaters
3/4 cup plain Greek yogurt
1/3 cup jalapeno slices, chopped
3/4 cup shredded Mexican cheese
2/3 cup honey
Directions:
Preheat oven to 350º F.  Line cupcake pan with 18 foil liners.
Combine flour, cornmeal, baking powder and salt in mixing bowl.
Combine corn, egg beaters, yogurt, jalapeno slices, 1/2 cup cheese and honey in separate bowl.
Mix wet ingredients into dry ingredients.
Pour batter into cupcake pan.
Sprinkle with remaining 1/4 cup cheese.
Bake for 20-25 minutes or until a toothpick inserted into a muffin comes out clean.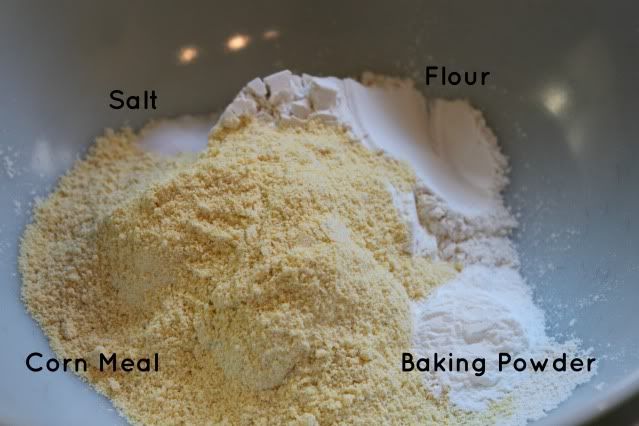 Thanks to the honey and yogurt, these muffins are a little more moist than your usual cornmuffins.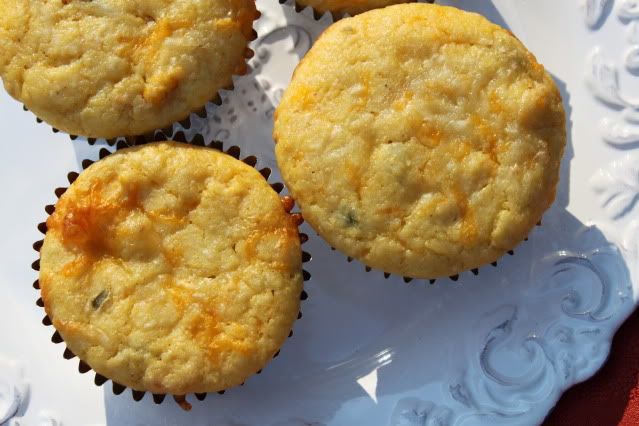 The chunks of jalapeno and corn, along with the melted cheese throughout, really give them a flavor boost though!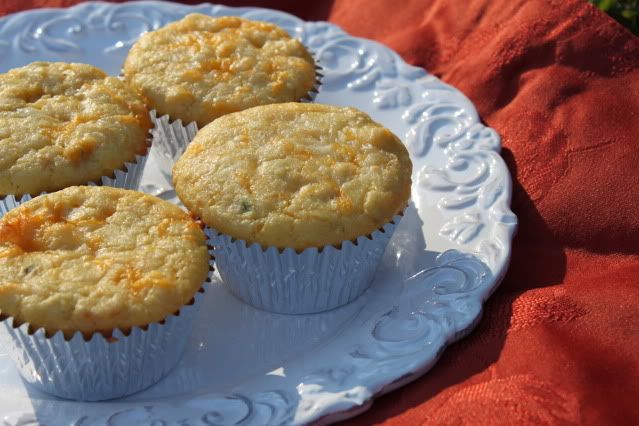 A perfect fall baked good – I can't wait to use them as a side to some chili on a cool football Sunday soon!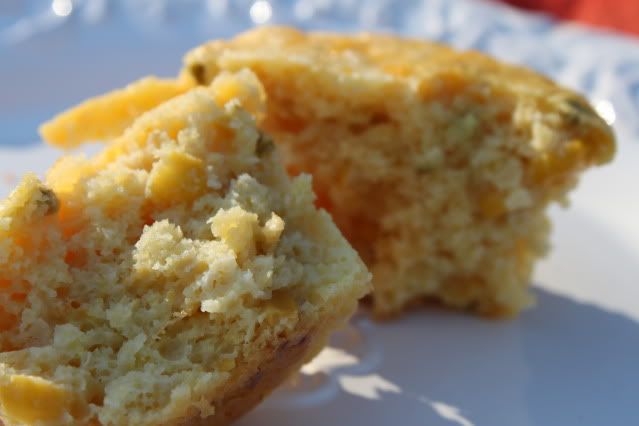 As for this batch though, I have a feeling they won't last long with my little Southern, spicy-loving fiance in the house.