What a day! From the time I woke up until game #5 time (I gave myself a deadline) I was cleaning, organizing, doing laundry, moving furniture and purging household items. We moved a new coffee table into our den to replace our very feeble old one.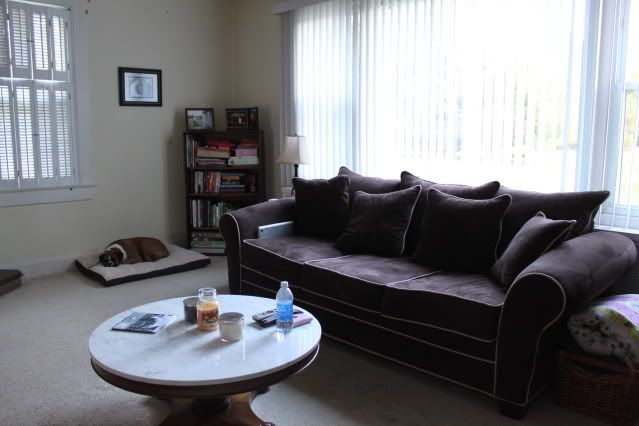 We started to clear out old dishes, bakeware and other kitchen items to make way for our new wedding presents.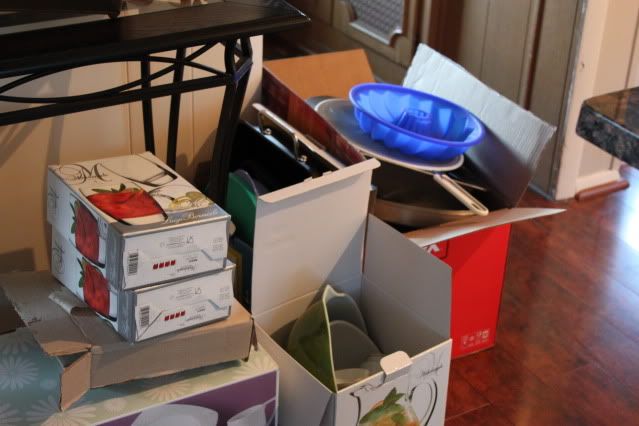 And then started unpacking some of our new things to get them washed and put away.
We made a ton of progress, however, to not break any superstitions, nothing is going to actually be used until we return from our honeymoon. It's just going to look pretty in our cabinets until then while we eat from other salvaged bowls and plates for the next three weeks.
Oh and one last thing that got accomplished today? Space was cleared for our new treadmill that arrives on Monday!
Even the TV is waiting patiently for our new friend.
Dinner
Original plans were to cook dinner tonight but by the time we finished our to do list and since we still had laundry and dish washing going on well past our "deadline", we decided to get a carry out for dinner instead.
Butternut squash and crab bisque soup.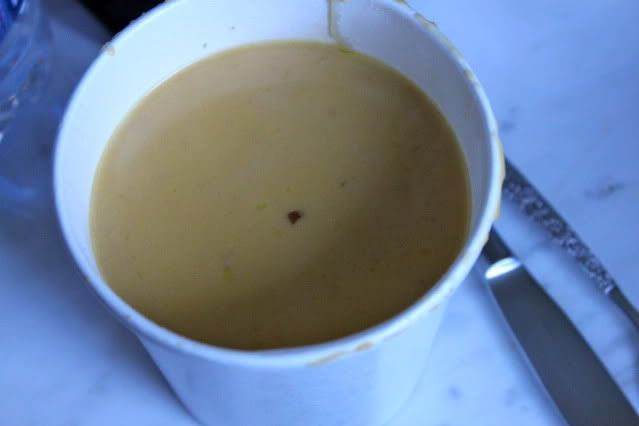 Seasonal Grill Salad.
Some crab dip on pita bread.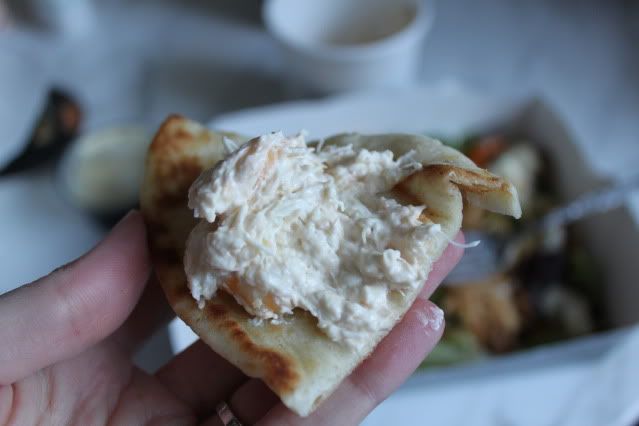 And a bite of Brian's chicken sandwich with apple, smoked gouda and country ham for good measure.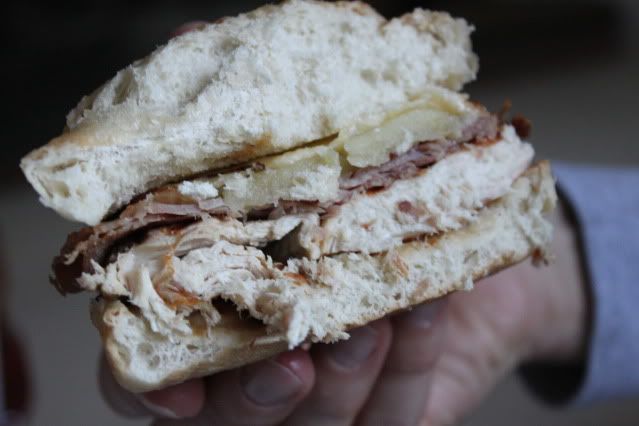 The perfect Harryman House meal to enjoy while relaxing and watching some baseball!!
Oh and while sipping on some Punkin Ale…
It's a great Friday night.
Question:
What is on tap for your weekend? I have my second Bridal Shower and my parents anniversary dinner tomorrow and then Ravens football on Sunday!