Can you believe that it is officially the 8th month of 2012?!  I feel like this year has flown by so far and I can't believe that our wedding is 3 months and 2 days away!  I feel like just yesterday it was over a year away and then 9 months away and then 5 months away!
I can remember talking to one of my dad's employees LAST month at this time saying how I felt like I was JUST saying the big day was 5 months away and suddenly it was only 4 months down the road, which seemed so much closer.
Now 3 months is sounding like it's tomorrow!
Workout
My current training plan called for a 30 minute easy run this morning so I laced up my running shoes and hit the pavement. I ended up getting a little too late of a start for this OKC weather and my run ended up being a VERY hot and VERY easy run.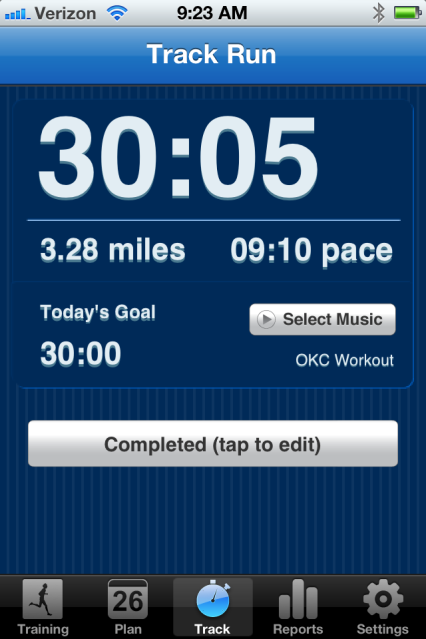 Well, I wouldn't say very easy really, more like very slow-paced for me – even though I felt like I was pushing myself as hard as I could.
After my run, I leashed Telli up for some exercise for him. He has the same thoughts as me on the weather – way too hot – and as soon as we came inside he headed straight to his favorite place to cool off in our apartment here.
I'm sure he's missing the air vents that are in our floor at home!
Breakfast
There is nothing else to have for breakfast on a hot morning than an ice-cold smoothie!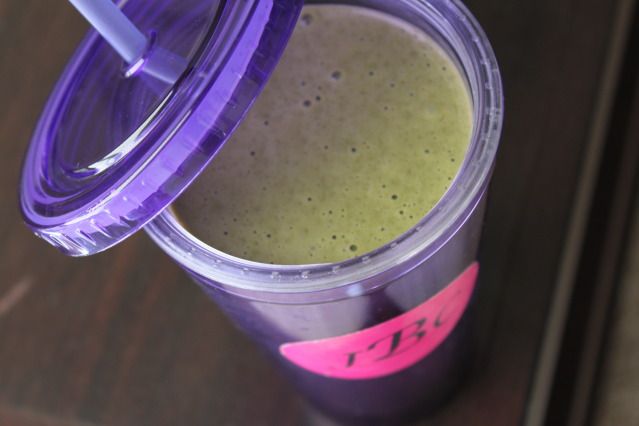 Chocolate protein powder, almond milk, spinach, frozen bananas and peanut butter. Old faithful.
I'm about to start another marathon day of studying (and Olympic watching)…
Question:
How is this heat wave affecting your area of the United States? Brian and his team are heading to Tacoma where the high for the day is 73°. Sure beats the high of 111° here – SO jealous!