We had some rain this afternoon and I swear it cooled the weather here in Baltimore by about 20 degrees.
I walked outside after the skies had cleared, wearing cotton UnderArmour pants and a t-shirt and can honestly say I was a little chilly.
It reminded me of an early fall evening and got me excited for the season change and football season being so close!
Dinner
Tonight's dinner was Mexican themed.
Turkey tacos with (almost) all the toppings, including a cilantro lime dressing.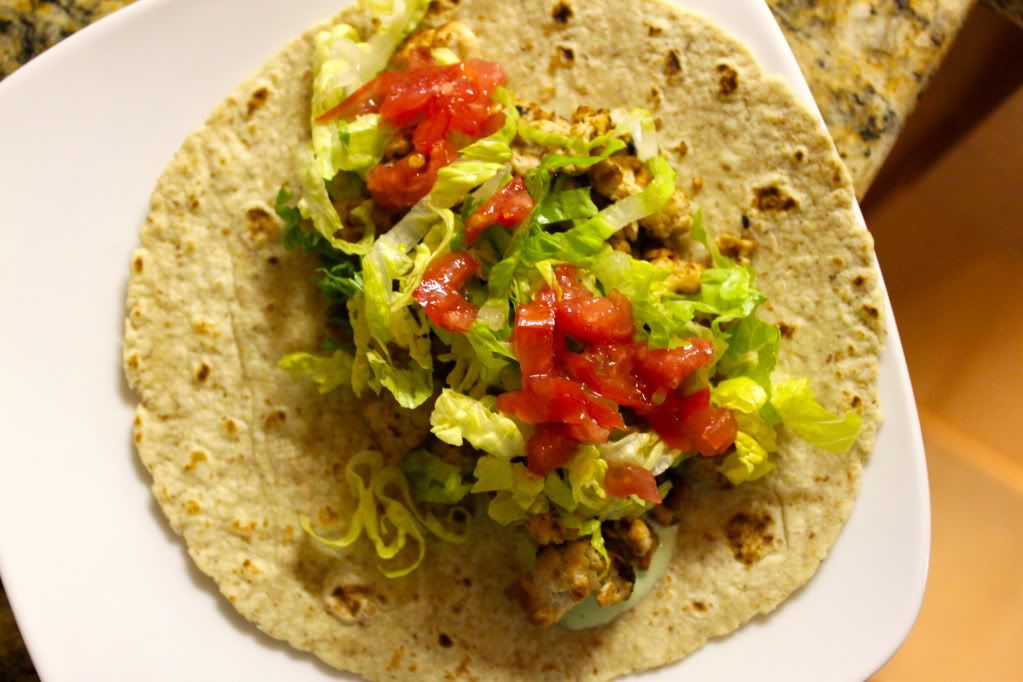 I cooked ground turkey in a skillet pan with some diced onions and Tastefully Simple Fiesta Party seasoning and used it as the main filler for two soft tacos.
Both were topped with shredded lettuce and diced tomatoes.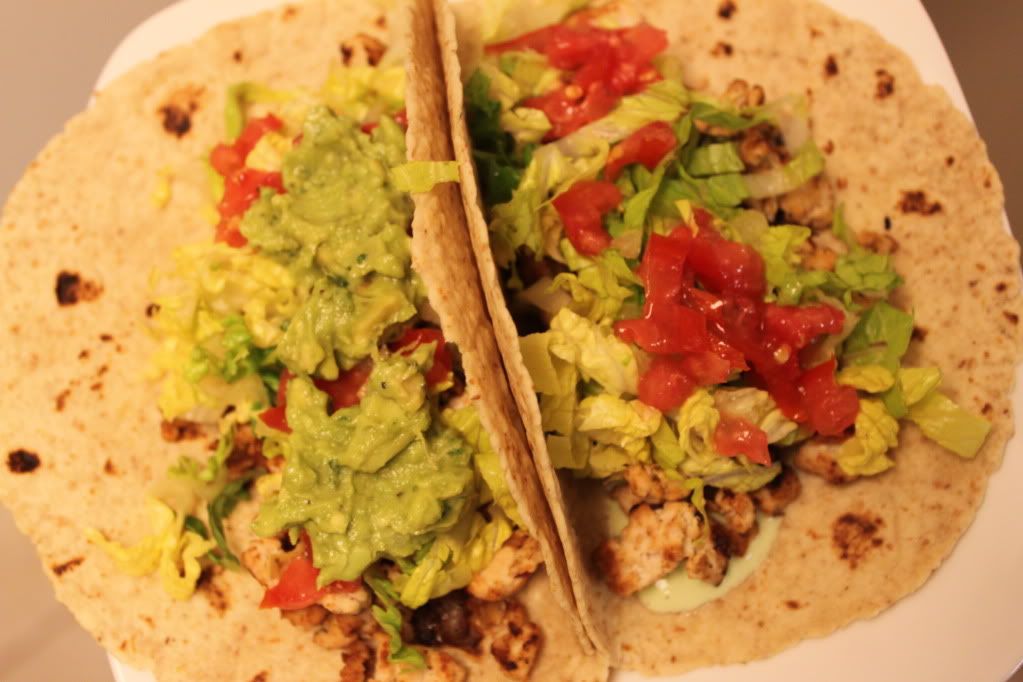 One with guacamole.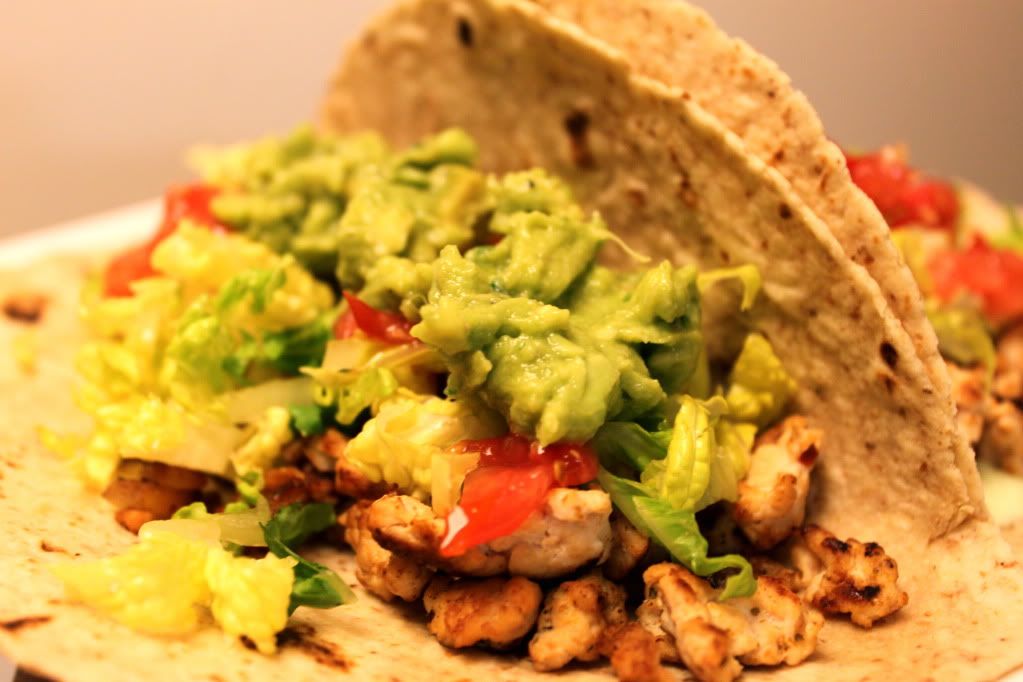 One with cilantro lime dressing.
I could eat Mexican food every day of the week, so these definitely hit the spot.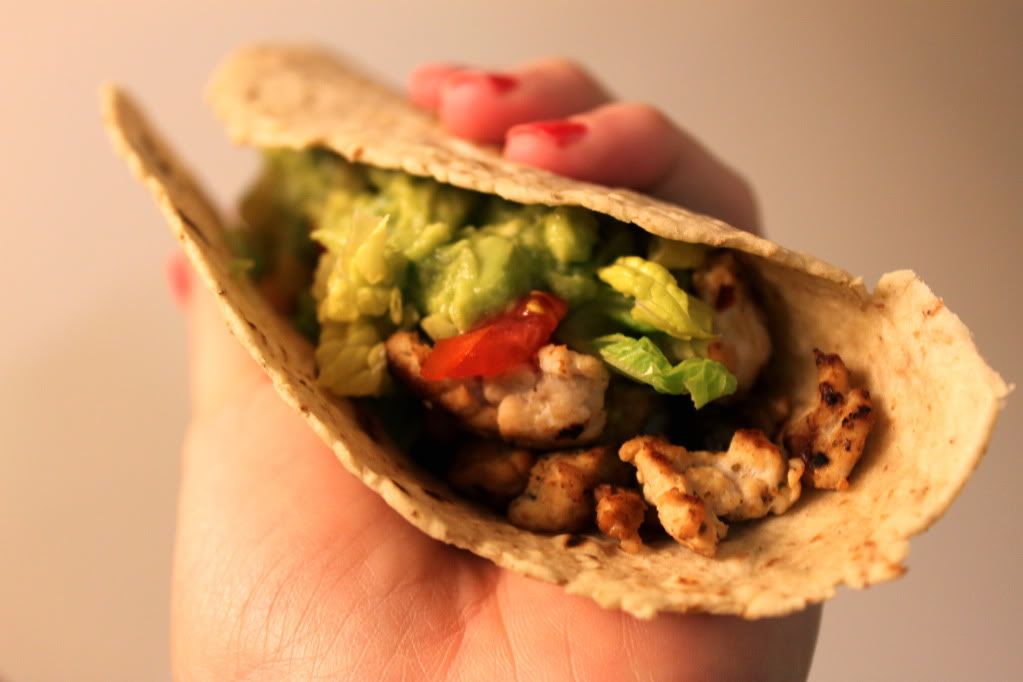 Only thing missing was shredded cheese. How I forgot to add that, I'm not really sure!!
I didn't feel like making any vegetables to have with the tacos so I went with fruit instead – a small bowl of raspberries and blueberries!
The cilantro lime dressing that I used for the tacos was thrown together moments before and was beyond easy to make.
Cilantro Lime Dressing
Ingredients:
1/4 cup + 2 tbsp. plain Greek yogurt
1 tbsp. cider vinegar
1 tbsp. lime juice
1 tbsp. fresh cilantro
1/4 tsp. honey
1/4 tsp. salt
1/4 tsp. pepper
1/2 tsp. olive oil
1/2 tsp. cornstarch
I combined all of the ingredients but the cornstarch in the magic bullet and let it do it's thing until well mixed. I added in the cornstarch and let it run for another 30-45 seconds and it was ready!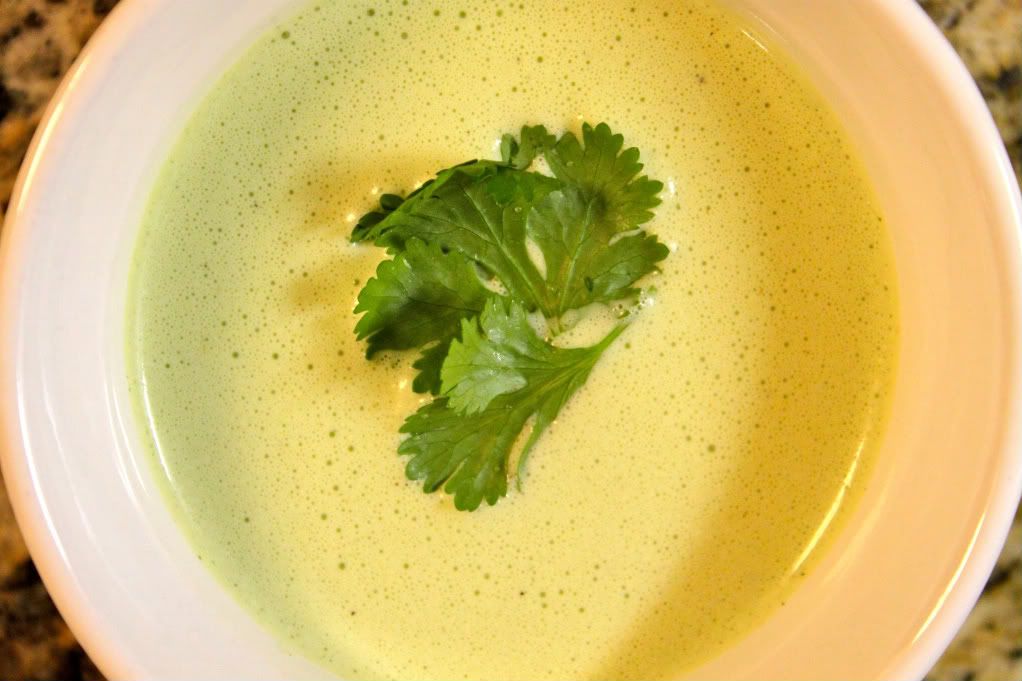 Very tasty, with a strong lime accent, which I loved. I only wish it was a little thicker in texture but it still did the trick.
It would make a great taco salad dressing!
Dessert
For dessert tonight I made an individual brownie sundae!
I have made the No Pudge Fudge Brownies in the past and noticed the directions for making a single serving brownie on the box but never attempted one before.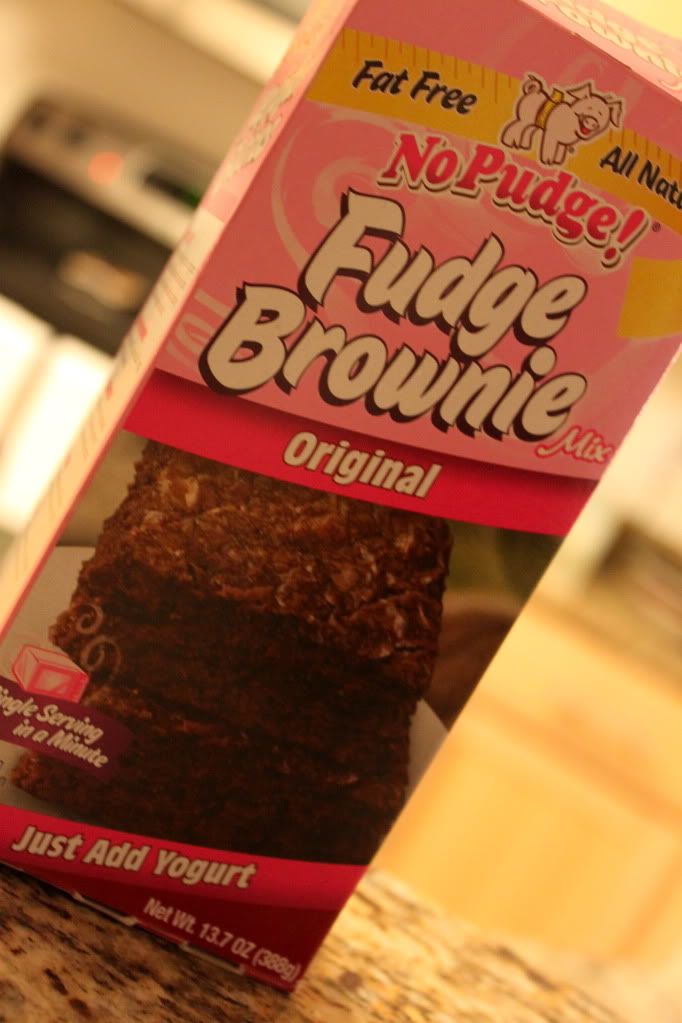 I picked a box of the mix up at the grocery store yesterday, so I decided tonight was the night!
I mixed 2 tbsp. of mix with 1 tbsp. of vanilla Greek yogurt and stirred until smooth. Then after 1 minute in the microwave, my brownie was ready!
Now that is right up my alley – a brownie in 90 seconds without the temptation of eating the whole pan!
I topped the brownie with a huge scoop of Edy's Slow Churned Smores ice cream.
Chocolate ice cream with mini marshmallows, marshmallow swirl, chocolate pieces and graham cracker – hello heaven!
Off to relax for the rest of the evening with my butt on the couch and baseball on the TV. I really should unpack all of the things I brought home from Brian's since my bedroom currently looks like a bomb went off but I'll just keep procrastinating with that. No big deal.
Questions:
Are single serving dessert better for you so temptation isn't even an option? I'll totally keep going back for more if I know it's there. At least with making these individual brownies, I have to put a little effort in other than walking to the kitchen and grabbing another one from the pan. Keeps me from going back from more but still satisfies my sweet tooth!
Are you excited for the fall? I can't wait for the cooler weather and especially for football! Not to mention, Brian will be moving here then and my job slows down and I get to go back to semi-normal hours for a few months. Not to mention, pumpkin EVERYTHING becomes available and I LOVE pumpkin!