I recently read in an interview article with Dr. Oz that he loves to make blueberry pancakes using Jiffy corn muffin mix and was instantly intrigued.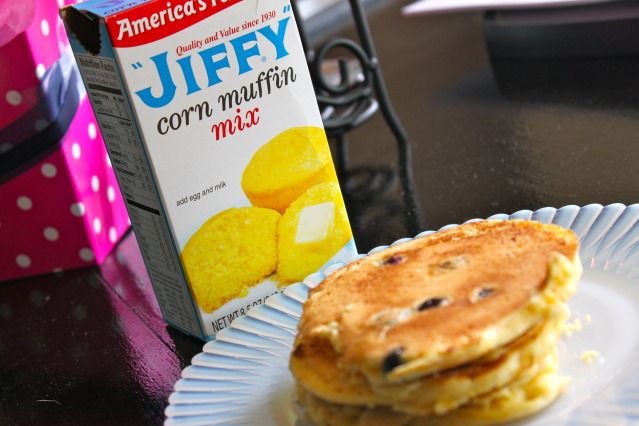 I picked up a box of Jiffy on my last grocery store visit and decided today was the day to test out Dr. Oz's suggestion.
I mixed together the Jiffy, one egg and 1/3 cup almond milk (following the instructions to make cornbread muffins on the box) and cooked it up just like you would regular pancakes.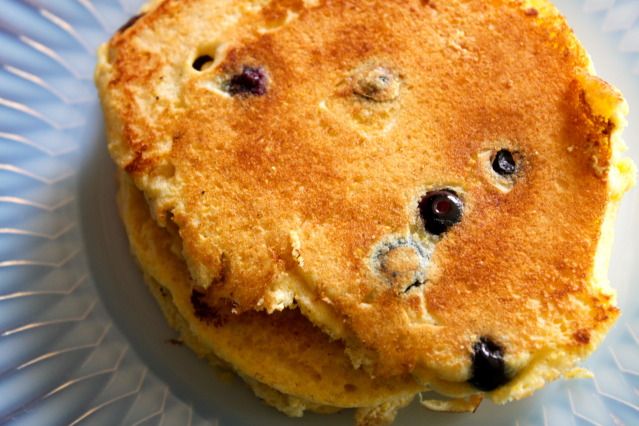 I tossed in some blueberries after I spooned the batter on the griddle pan and let them cook right into the pancakes.
On the box, it suggests adding 2 Tbsp. of shortening when making pancakes with the mix but I chose to omit that addition and loved the way the pancakes turned out.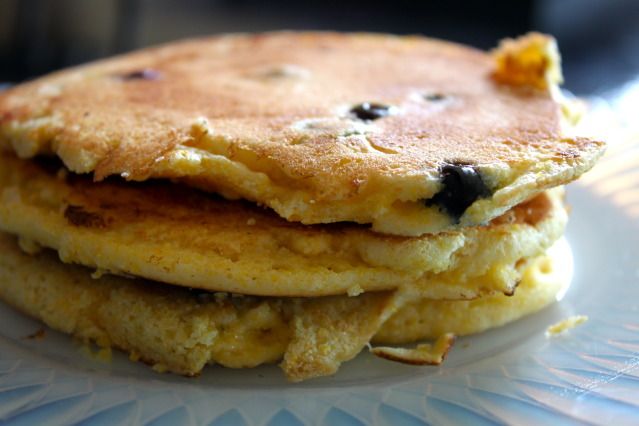 Topped with a little syrup, they were delicious.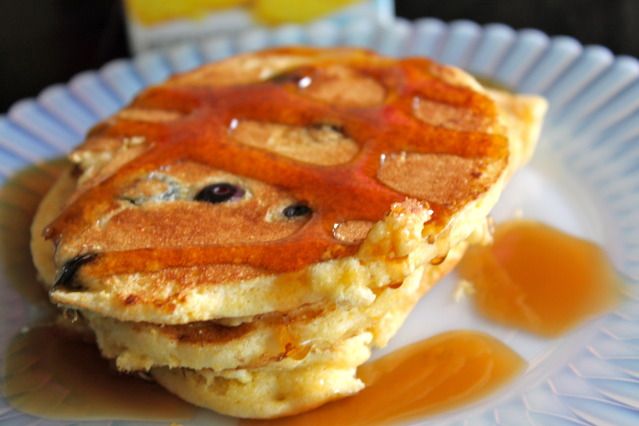 They had a the slight crumble of cornbread but the blueberries nad syrup definitely took everything up a notch!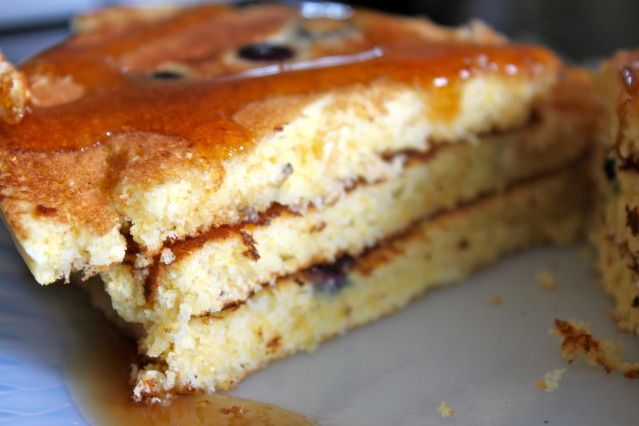 Thank you Dr. Oz!
Question:
Have you ever had cornbread pancakes?