Ever since Telli was a puppy he has been living on the farm that we call home back in Maryland. He has plenty of room to run and play and rarely has to be on a leash while outside anymore. I knew it was going to be quite the adjustment for him when we came to OKC for the rest of the baseball season but I wasn't prepared for just how rough city living would start off as for the little guy!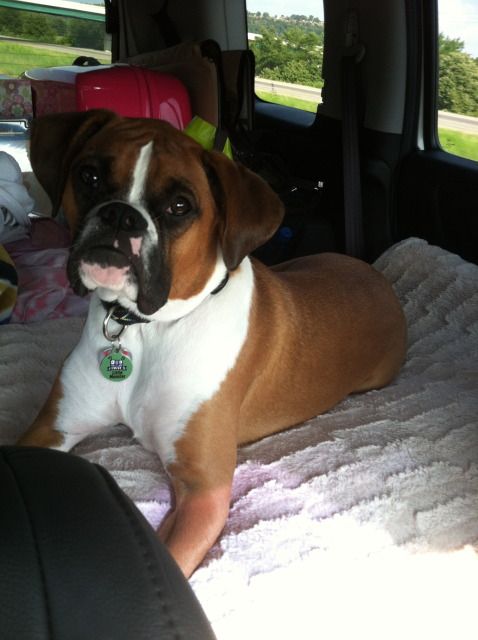 When we stopped in Memphis on our way to Oklahoma, Telli was in complete culture shock! As soon as we would leave the hotel with him for a walk he would be a spastic mess.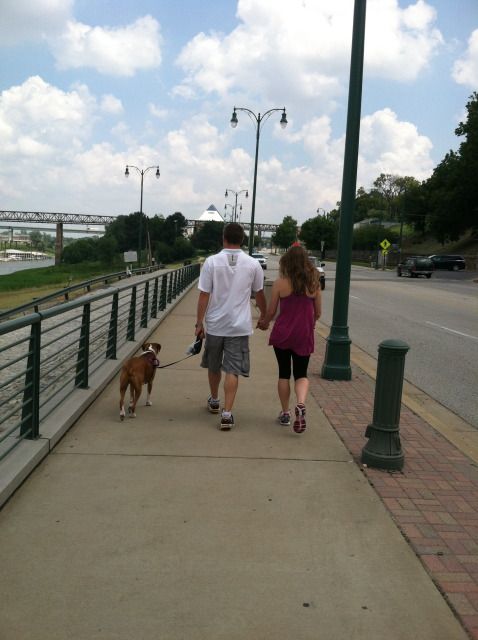 Not to mention, the hotel we stayed in, The Peabody, was a tourist attraction in the city and every day at 11:00 a.m. and 5:00 p.m. they had a march of ducks through their lobby. For about 45 minutes prior to each walk and for about 30 minutes after, the hotel lobby was packed with people which made Telli a huge ball of nerves.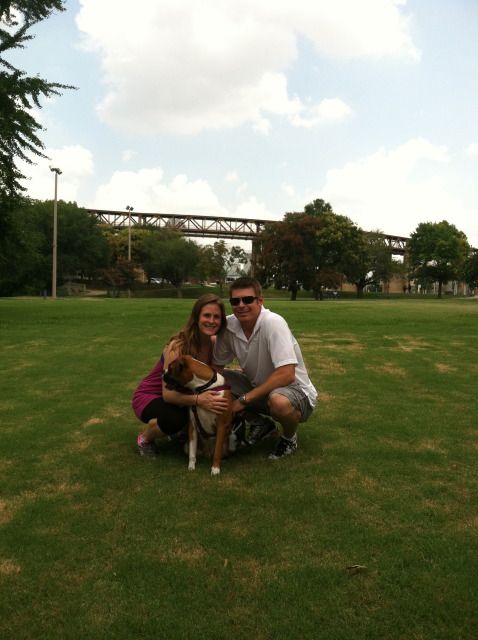 After a little over 24 hours in the hotel, he was better at navigating the hotel hallways and the lobby but was still unsure about all of the cars and people on the streets. Not a good sign for city living in OKC.
When we arrived in OKC, he was exhausted from all of the travel and was anxious about his new surroundings. Not to mention, he was carted to two more hotels since our air conditioning in our apartment was broken. However, before long he was a hotel pro and was taking over quite nicely.
Nice beds and couches to spread out on and even lots of room for play time!
Since he had been cooped up in the car for so long and his walks were limited to anxiety ridden strolls through city streets, Jeremy and I took him to a local OKC dog park on Monday to help him relax a bit and have a chance to run.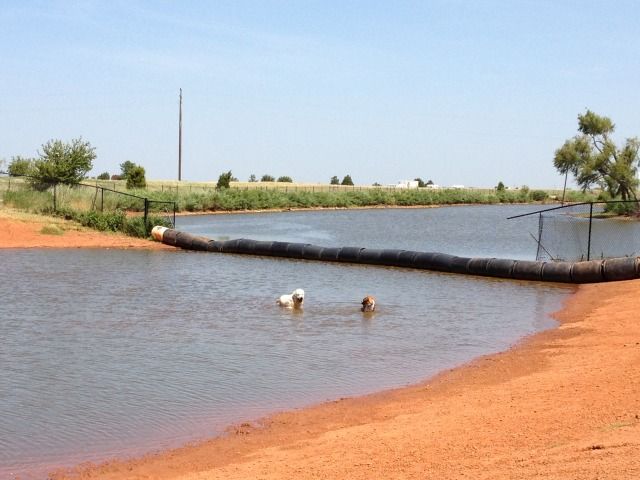 We were a little nervous about how he would interact with the other dogs and owners but the resemblance to his digs back home really made him feel at ease.  I see many more dog park trips during our time here!
He had an absolute ball!
And was one messy puppy in need a bath when we were ready to head back home!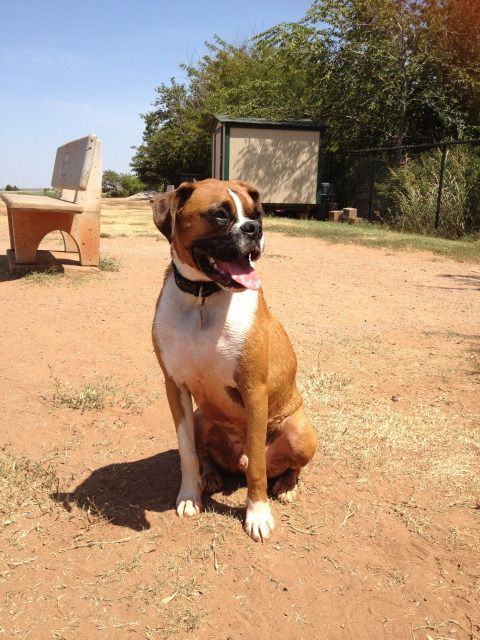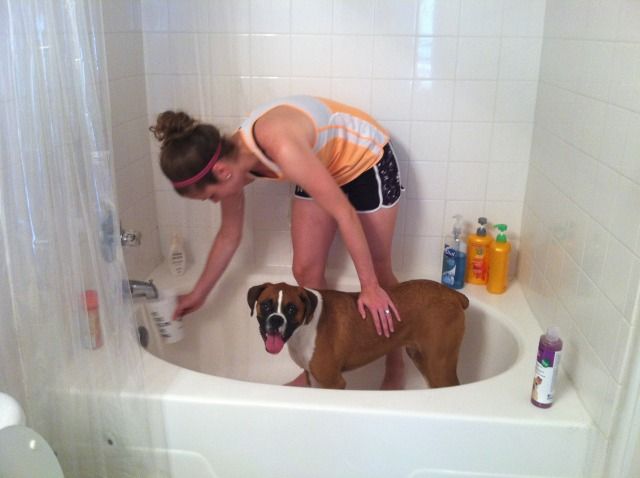 I think he is now finally settling in to his new home and is way more comfortable with his surroundings. He prances up and down the streets when we go for walks and even knows exactly where to head back to when our walks are finished. Not to mention he is beyond happy that he is back with his dad!
This country boy seems to be making his own way in the city…but I'm sure he will be ecstatic when we pull into that driveway on the farm sometime come September!