Nothing like waking up bright and early to a police accident report stuffed in your screen door.  I'd prefer not to wake up wondering what crime I was a victim or or witnessed…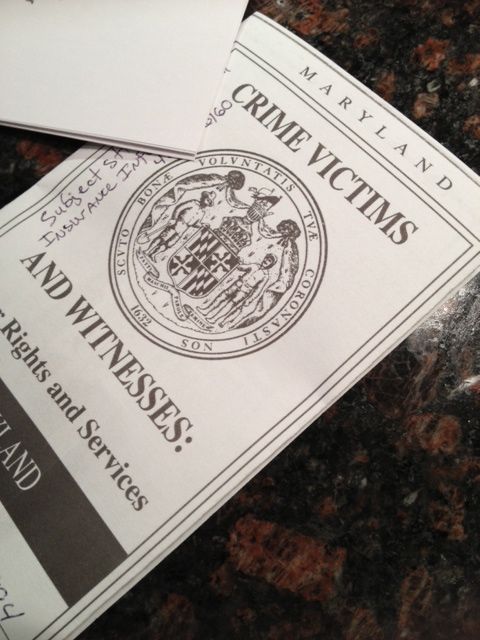 Telli was very unsettled and barking a little past midnight last night, which is unusual for him, and we heard the back up beeps of a truck along with some other noise. Apparently there was an accident at the end of our driveway involved our stone entrance walls.
Hopefully everyone is okay but not so neat to wake up to – in the middle of the night or this morning!
Breakfast
We have an early yoga class before more wedding meetings this morning so breakfast was a quick and light one.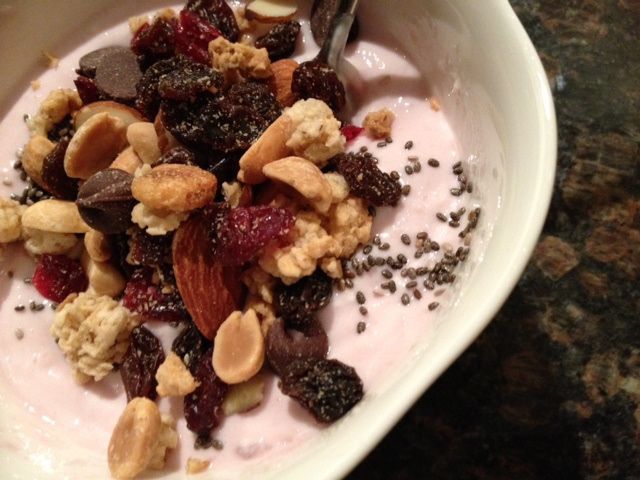 Pomegranate Chobani yogurt topped with chia seeds and a spoonful of my "make-your-own-trail-mix" from Wegmans.
Before heading off to yoga and another busy day…
…can you believe these little munchkins turned 1-month yesterday?! Where has the time gone?!