The other day Brian and I were talking about pulled BBQ chicken and how we both could really go for a big sandwich filled with tender, flavorful shreds of chicken. Enter last night's dinner.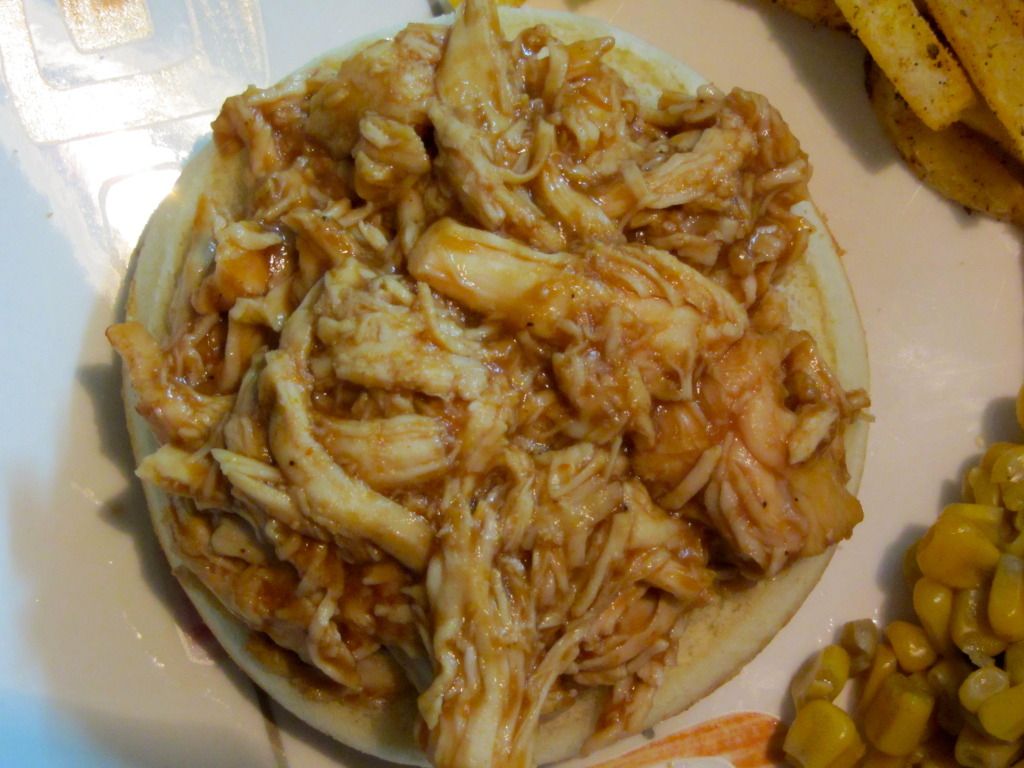 The craving got the best of me yesterday and so I quickly devised a substitute for the usual crockpot BBQ chicken I would make at home. I marinated two chicken breasts in BBQ sauce for a few hours and then baked them for 45 minutes until just tender enough to shred.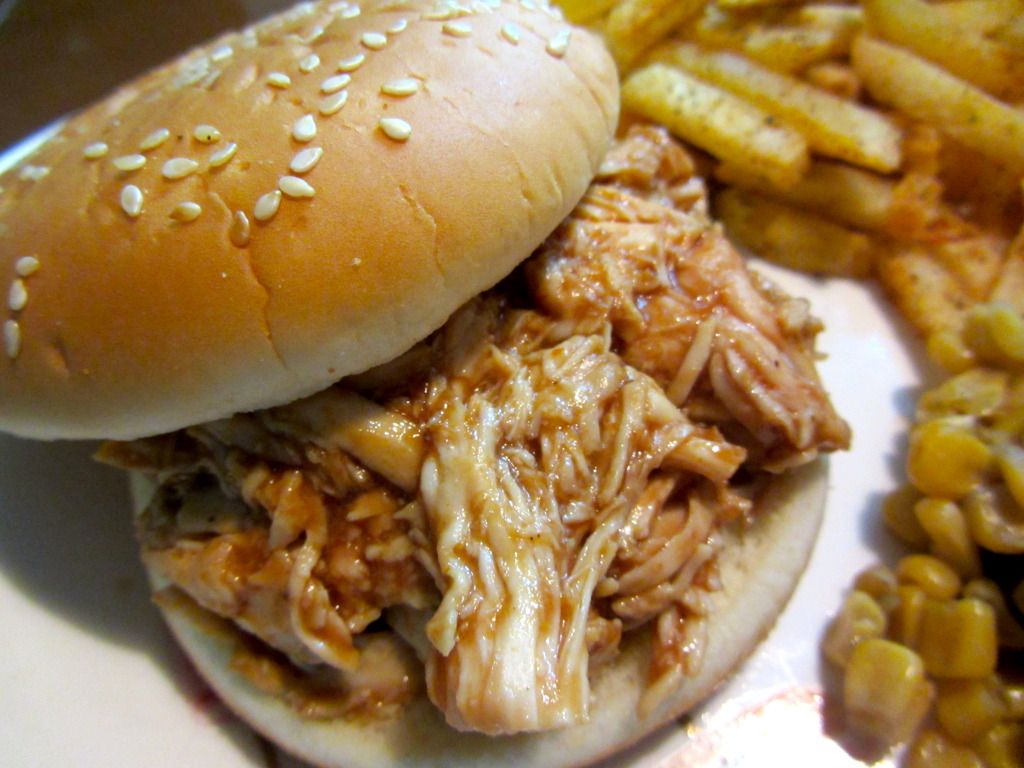 After shredding the breasts, I tossed them in a bowl with another hearty pour of BBQ sauce and stirred to coat the chicken.
The outcome was deliciously tender pulled BBQ chicken that we quickly loaded up onto buns and enjoyed with corn and Old Bay french fries. I'm a huge crockpot lover because of the simplicity of the set and go method, however, substituting the oven last night worked just as well and really took the same small amount of effort. Win-Win, baby!
Workout
This morning I didn't feel like heading outside for a run but wanted to get my body warmed up before getting into my strength training workout on the day. I considered the idea of making up a quick cardio circuit to get me going but then remembered my good pal, Jillian, and the cardio workouts from Body Revolution. How could I have forgotten about her so quickly?!
I completed Cardio 3 and then hopped right into this Hamstrings, Biceps and Back workout from earlier in the week.
Breakfast
After my workout, I used the lasts of our millet to make another yogurt bowl.
Millet, strained yogurt, frozen banana slices and peanut butter.
I won't lie, for being unsure of the millet to start, I grew to really like the versatility of that little grain and I'm sad we finished the bag off!
Question:
Do you prefer the crockpot to the stove or oven for cooking?