While Brian and I were in Korea earlier this baseball season, I spent a lot of time focusing on studying for my NASM Personal Trainer Certification. I would read and note take pretty much every morning and my original plan was to take the exam when I returned home for a few weeks in June & July.
However, with the change of direction in Brian's season, we both left Korea at the end of May and instead of carrying on with my studying and taking the exam then, I got caught up in the new plans that were in store for us and with finalizing a lot of wedding details before I made the short-term move out to OKC.
And now, it's crunch time my friends. I'm back at my studying with a vengeance!
Today was full of eight straight hours of final flashcard making and text-book review and now it is time to study, study, study my ginormous stack of material (which is not all pictured below!).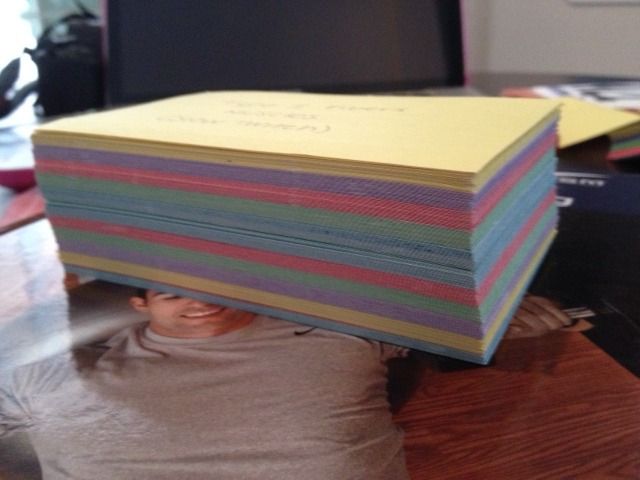 I'm happy the writing part is over though – that's for sure. I forgot just how painful (and messy) holding a pen and taking notes for so long can be!
But for now, studying is done for the day and I plan to sit myself in front of the TV for plenty of Olympic Coverage!
Question:
Do you tend to take all the time available to complete a given task or do you tend to get things done as soon as possible?