I wanted to contribute something to yesterday's extended family cookout and knew the avocados sitting in my fridge could easily be turned into shortcut guacamole but the itch to bake ended up leading to taking both the appetizer dip and a dessert as well.
I had both cake mix and icing on hand and decided to be a little creative with cupcakes to make cupcake sandwiches.
I baked the funfetti cupcakes per the directions on the box and allowed them to cool before slicing the tops off of each with a serrated knife.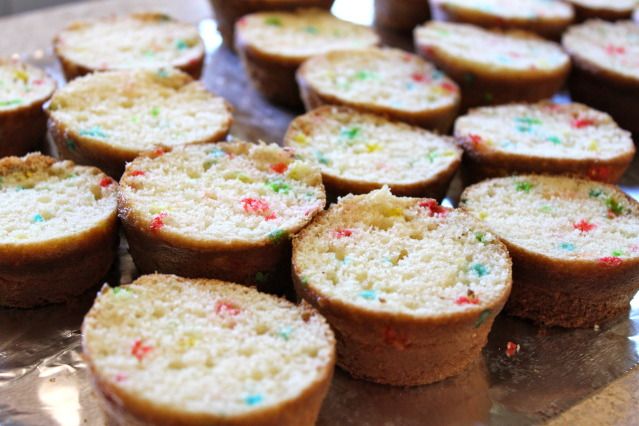 Which left me with 24 cupcake tops.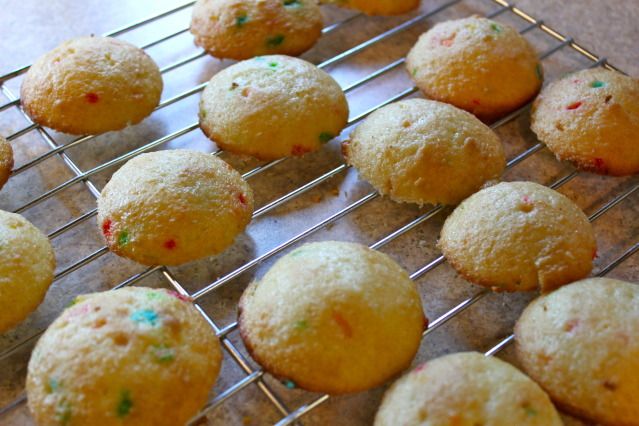 I took a minute to match the each top with another of equal size and set the pairs aside while I prepped the icing.
Too add a twist to the creamy white icing, I mixed in a 1/4 tsp. of coconut extract and blue food coloring before scooping it into a Ziploc bag that I cut the corner off of for easy application onto half of the cupcake tops.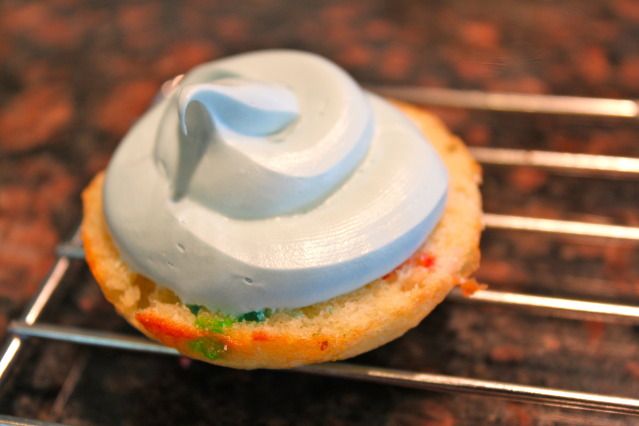 After 12 of the tops had been dressed with icing on the flat side, I placed the matching top on the icing to make a cupcake sandwich.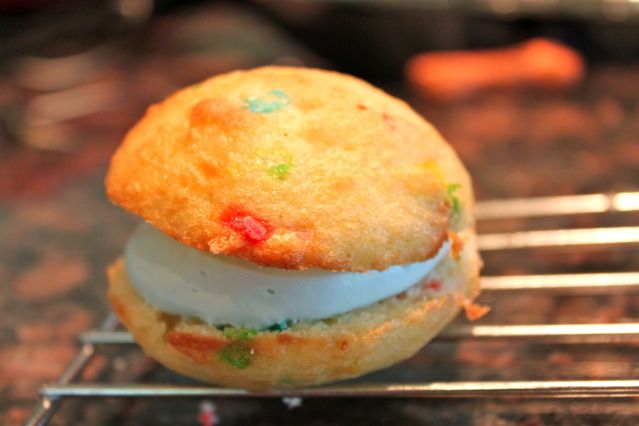 Nothing fancy but a different twist on your everyday cupcakes.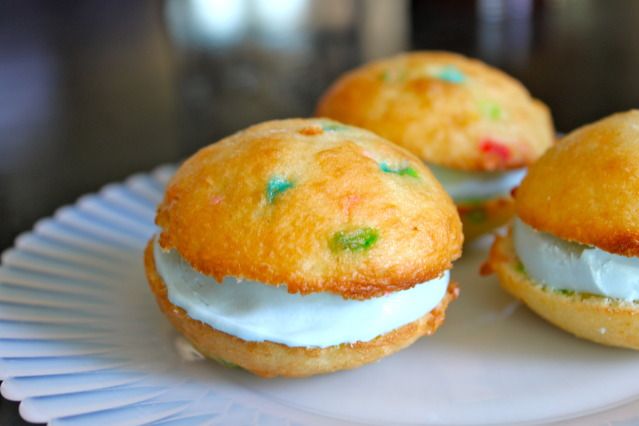 Not to mention, everyone knows the top of a cupcake is the best part – just like muffin tops (only in a food sense, not over the top of my jeans)!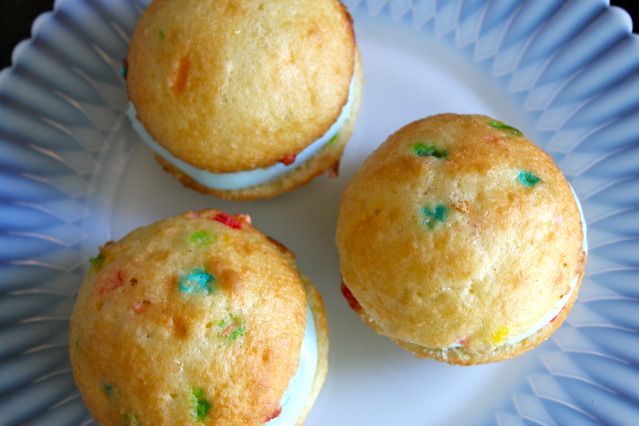 I had some extra icing so I added it to the topless (scandalous!) cupcakes so they didn't go to waste; however, a muffin top pan would be perfect to use for this recipe. No waste of the extra cupcake bottoms and without having to bake the whole cupcakes, you would have more batter to use for additional tops. Which means more cupcake sandwiches per batch!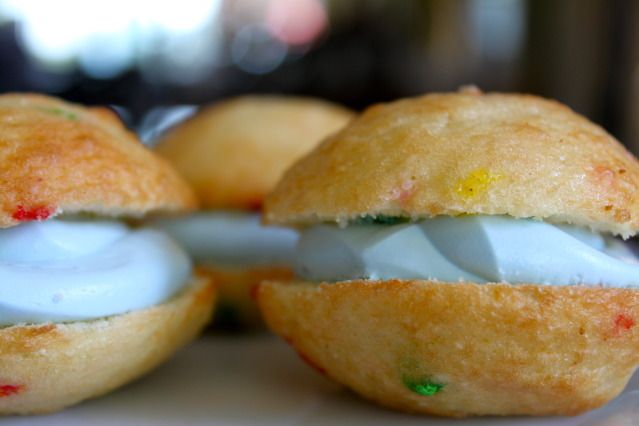 The possibilities for flavorings of these cupcake sandwiches are also endless…chocolate cake with peanut butter icing, vanilla cake with creamsicle icing, strawberry cake with chocolate or vanilla icing, red velvet with cream cheese icing, pumpkin with spice…..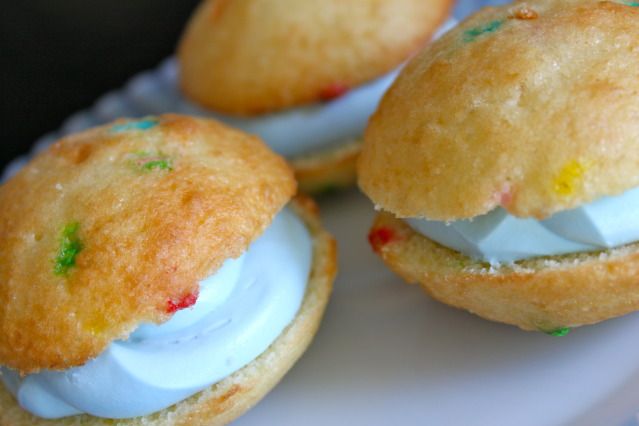 They were a huge hit with the partygoers and will definitely be on my dessert list for future bakes as well!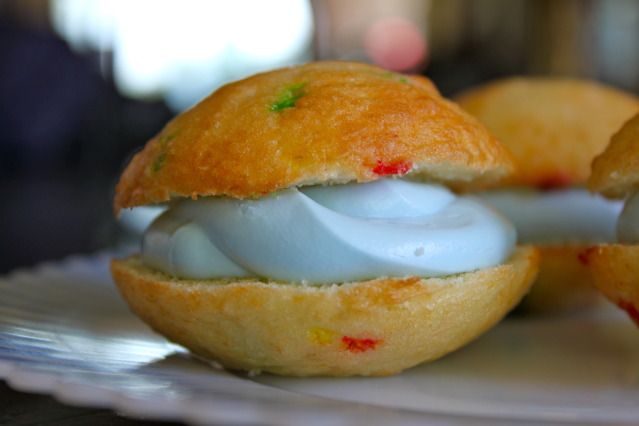 Enjoy!