And so as the story has so often gone in our baseball life in Korea, today's schedule didn't really play out as planned. As some might say, another curve-ball was thrown our way.
The rain forced Brian's game to be cancelled for tonight and since it was already looking like a possibility before my taxi came to pick me up, Phil suggested that I wait at the apartment until a decision was made since the team would be coming back to Daejeon if they weren't playing tonight.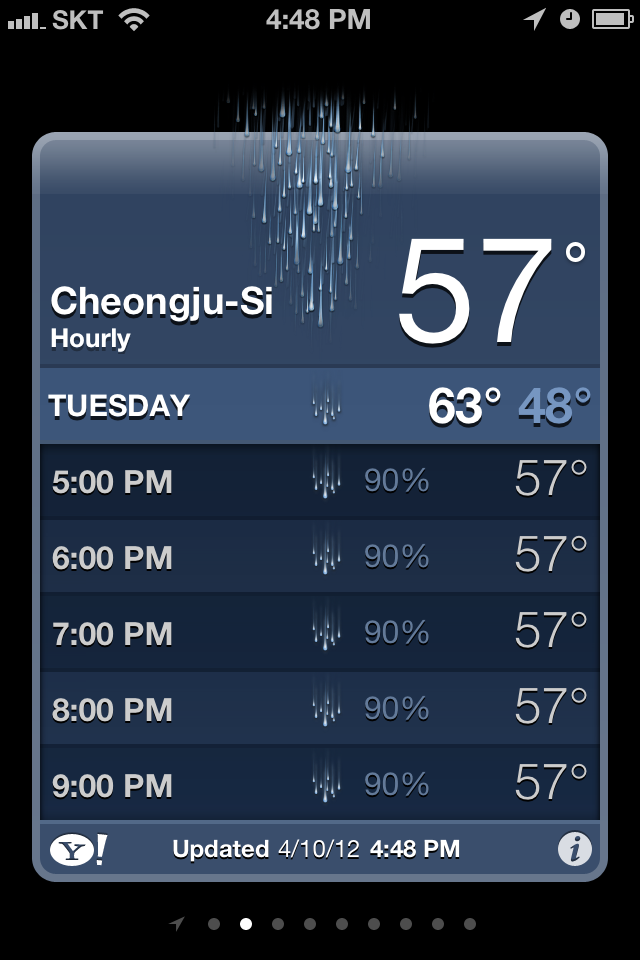 So instead of heading to the hotel in Cheongju this afternoon and then to my first Eagles game of the season, I ate my lunch and stayed on the couch, doing a lot of studying.
Lunch
I had already planned to have a quick lunch before the cab arrived to pick me up so I was in the process of heating up some of the banana pancakes that I had made and frozen a couple of weeks back when Phil contacted me about holding tight in the apartment for a little while longer.
I took advantage of the extra time to come up with a new protein topping for my pancakes that was even better than syrup. I mixed together chocolate protein powder, peanut butter, agave nectar and soy milk and heated for about 20 seconds before stirring to mix all together into a smooth syrupy consistency (even though it looks like a smooth gravy-like consistency!).
Poured over the pancakes, this was the perfect substitution for maple syrup with such better nutritional stats as well. This time I just went with a little of this and a little of that but next time I make it I will get measurements of each ingredients to share with you all!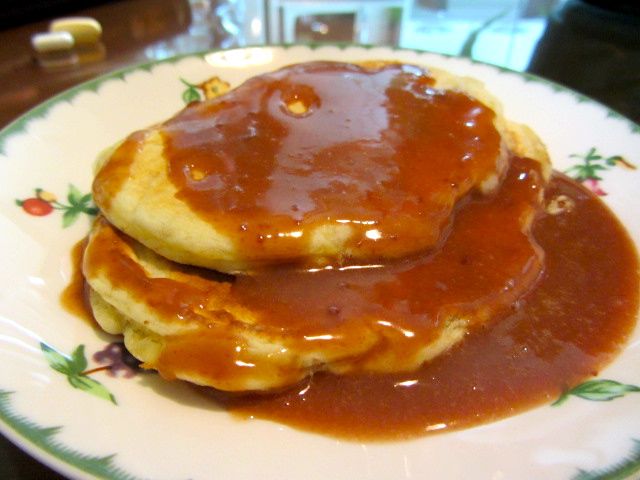 Totally going to be a staple from here on out, especially on top of protein pancakes. Gotta get that protein in for extra lean muscles.
Study Time
After lunch, my butt was planted on the couch for two solid hours learning about cardiorespiratory fitness training, core training concepts and balance training concepts before finally calling, "uncle!" and taking a little break to move my body and let my brain decompress.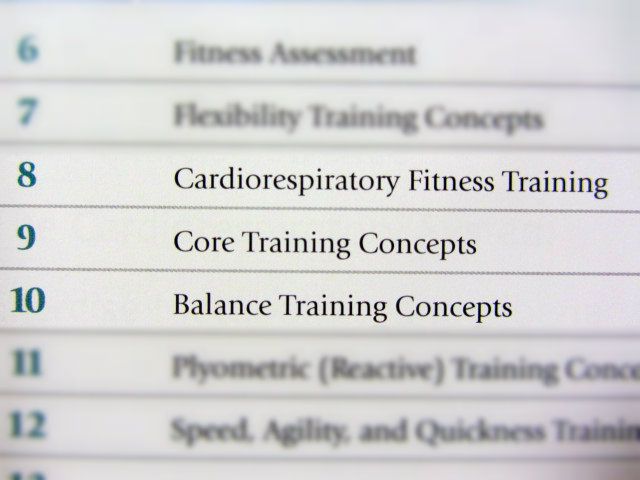 Dinner
The best part of today's change of plans?
I got to have dinner with this guy at a reasonable hour instead of spacing out my snacks and waiting till after the game at 10:00 p.m. to have dinner or having dinner alone prior to the game.
That PB&J sandwich really was tempting but I'd rather save it for tomorrow and get more QT with my favorite instead.
He wasn't very hungry so he just sat with me while I tested out the salad bar and pizza at Mr. Pizza.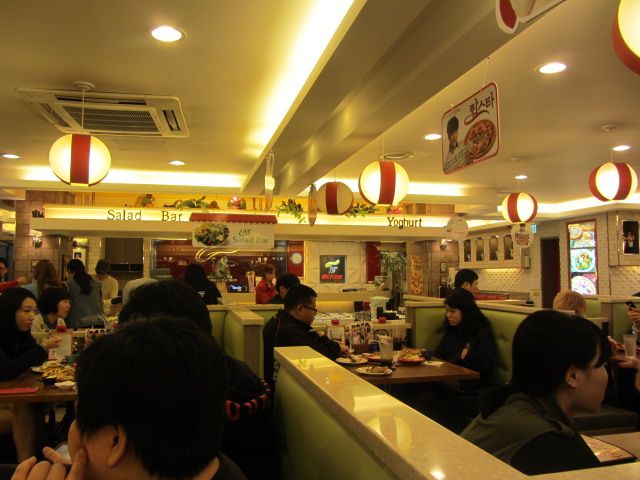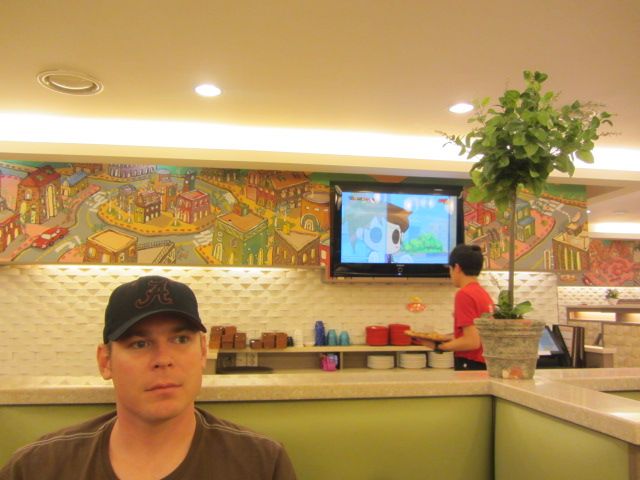 I started with a small plate from the salad bar with iceberg lettuce, corn, tuna salad, pineapple, bananas in yogurt and tortilla shell pieces.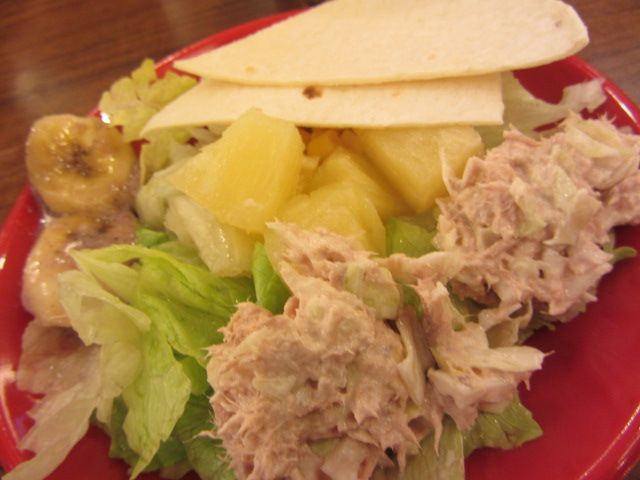 And then had three slices of the classic veggie pizza.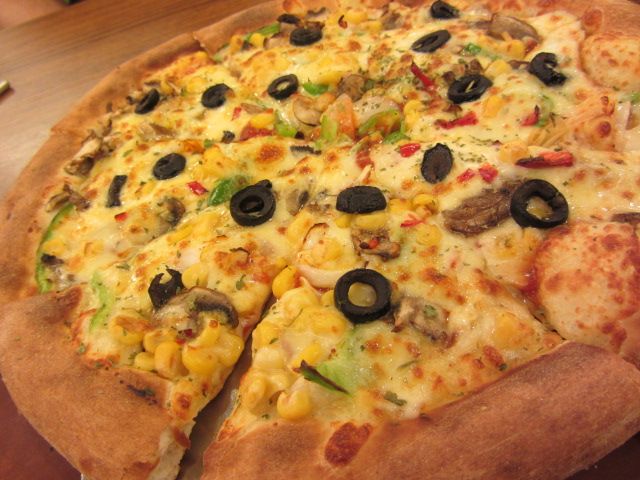 I wanted to try something with the gold crust which is sweet potato crust but I figured I would go with veggie since Brian wasn't eating it and I don't get the chance for veggies if I'm sharing with him.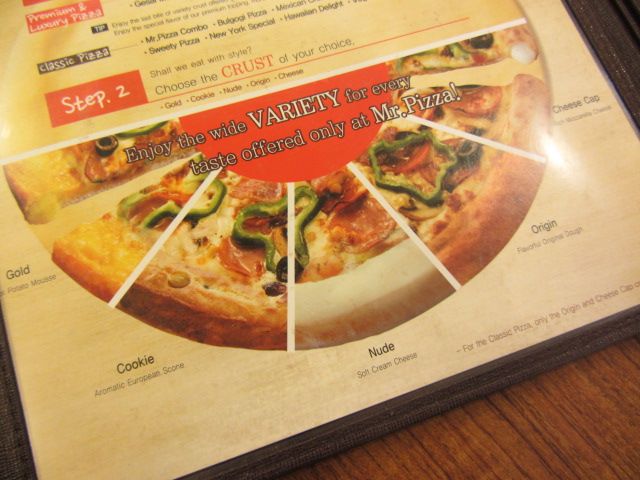 How about that cookie crust?! They had a pizza with fruit and nuts on it for the sweet tooth lover that came on that crust too. Hmmm…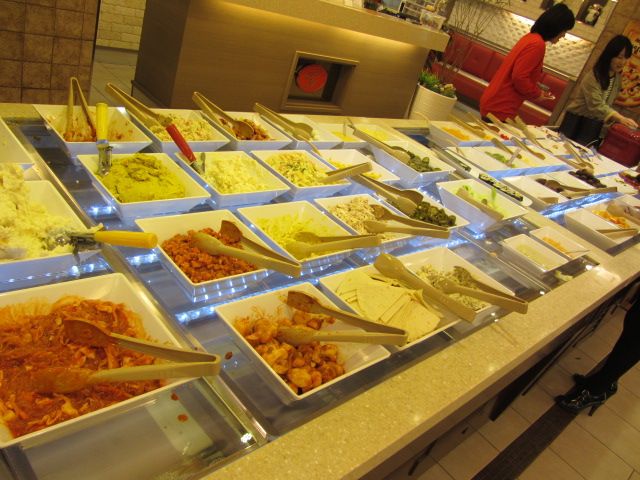 The salad bar at Mr. Pizza also has a yogurt bar with it (not frozen though – womp womp) but has cereals, fruit and candy to top the regular yogurt with.
I tested out a few of their candies like peanut M&M's. They are peanuts in some sort of outer shell and then coated in chocolate. Not bad but definitely not M&M's!
I had leftovers since I had the whole pizza to myself and look how cute they box them up for you.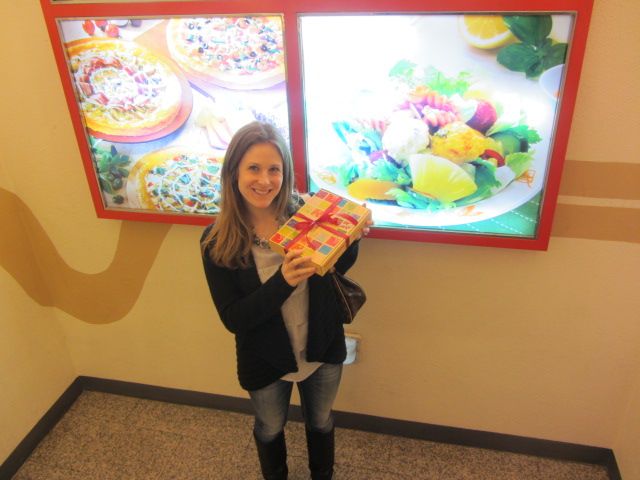 A ribbon tied in a bow and all! It will be like I'm opening a present when I have leftovers for tomorrow's dinner!
After dinner we made a special trip someplace and hit the jackpot!! You'll have to wait until tomorrow to hear more about that!
Question:
Would you rather eat dinner alone at an early time or have a late dinner with company?